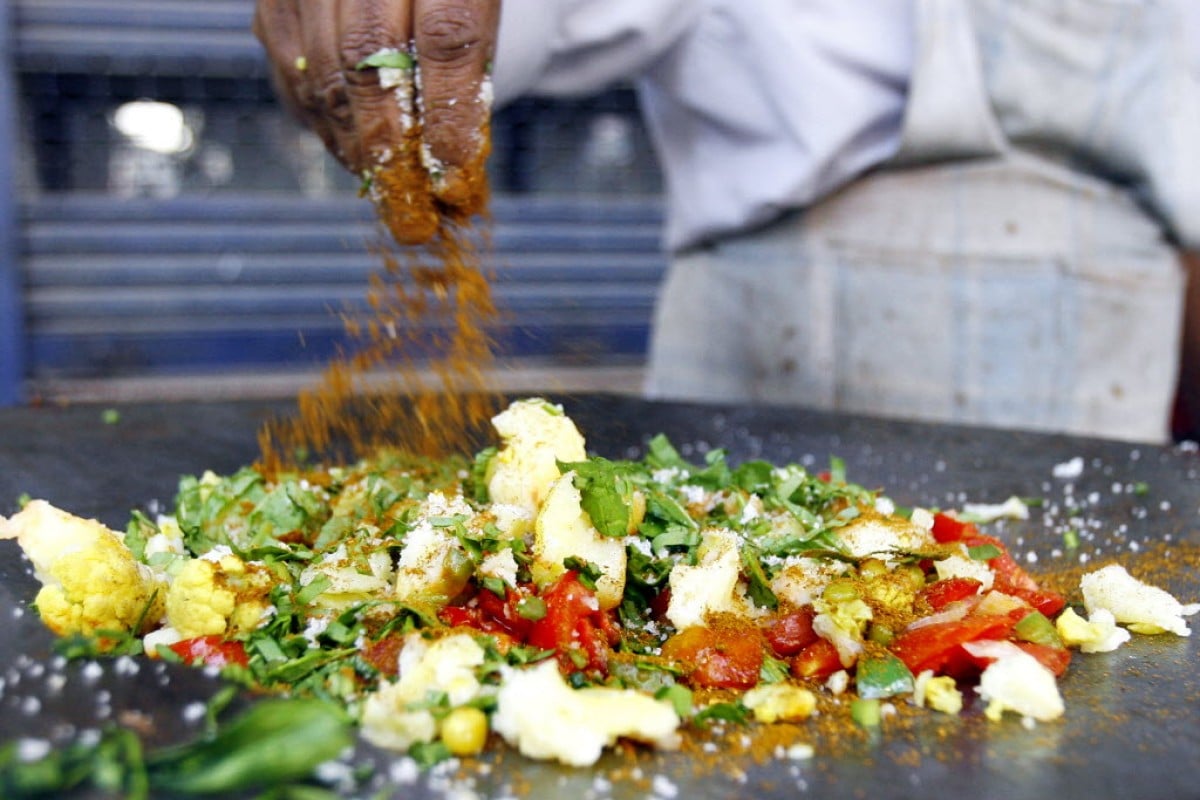 Authentic Indian and South Asian food isn't hard to come by in Hong Kong.
Often, food in Hong Kong restaurants tends to be from the West or the Far East. But what about all the places in between? Where does one go for food from there?
The answer is a 17-storey tower on Nathan Road. Home to 18 licensed restaurants, countless stalls and private flat-turned-restaurants, and roughly 4,000 people of African, Middle Eastern and South Asian descent, there is nowhere better to sample the food of these regions than Chungking Mansions. Young Post shares its tips on the best places to eat here for cheap.
Malaysian Flavour: Syed Bukhara
With service that's quick even for a fast food restaurant, some of Malaysia's best dishes arrive on the table almost instantly after you order them. For an especially good value meal, try the mutton curry special. With meat that's a perfectly tender, served with a huge mound of rice and optional vegetable curries for just HK$55, how can you say no?
Address: Shop 15-16, G/F
Foodie on a budget? Head to Sai Kung for a day of feasting that won't hurt your wallet
Paneer and Pizza: Swagat Indian Food
Yes, you read that correctly: an Indian restaurant that serves pizza. But worry not, purists. There are plenty of more authentic dishes to go around from tandoori chicken to onion bhaji. A particular highlight is their palak paneer, a sumptuous stew of spinach, spices and paneer cheese for just HK$45.
Address: Shop 103-104. 1/F
Divinely Delicious: Bismillah Kebab House
In Arabic, the word 'bismillah' means 'in the name of God'. Appropriate given this stall's heavenly food, especially its Turkish kebabs. Their tender morsels of meat and vegetables with a generous helping of sauce stuffed in a crunchy pita roll also deserve high praise.
Address: Shop 75, 1/F
A guide to the best bubble tea in Hong Kong​
Sugary Succulents: Wakas Sweets
If you've never had Indian desserts before, you'll be addicted after trying what this stall has to offer. Nothing is as it seems here - in a good way. The gulab jamuns – dumplings dipped in rose-flavoured sugar syrup – look like regular doughnuts but are filled with the gooey sweetness and spongy softness of an English treacle pudding. Similarly, their milk cakes will fill you with honey-flavoured delight as they crumble away in your mouth.
Address: Shop 55, G/F
Lovely Lanka: House of Curry
Sri Lankan food is much thinner on the ground in Hong Kong than Indian food. So it's a real joy to find a place that serves both. For a HK$60 Sri Lankan specialty, try the curry set meal: a chunk of fish or chicken that practically falls off the bone in a zesty sauce, served with rice, vegetables and a poppadum. Or for the best of both countries, sample a range of paratha rolls from masala omelette to tuna, to sweet banana.
Address: Shop 48, G/F
Edited by Nicole Moraleda 
Sign up for the YP Teachers Newsletter
Get updates for teachers sent directly to your inbox
Sign up for YP Weekly
Get updates sent directly to your inbox