KFC to ditch plastic straws and drink lids for dine-in customers across HK and Macau
The company is one of the first major fast-food chains in Hong Kong to reduce plastic use, but campaigners say more must be still be done
South China Morning Post
|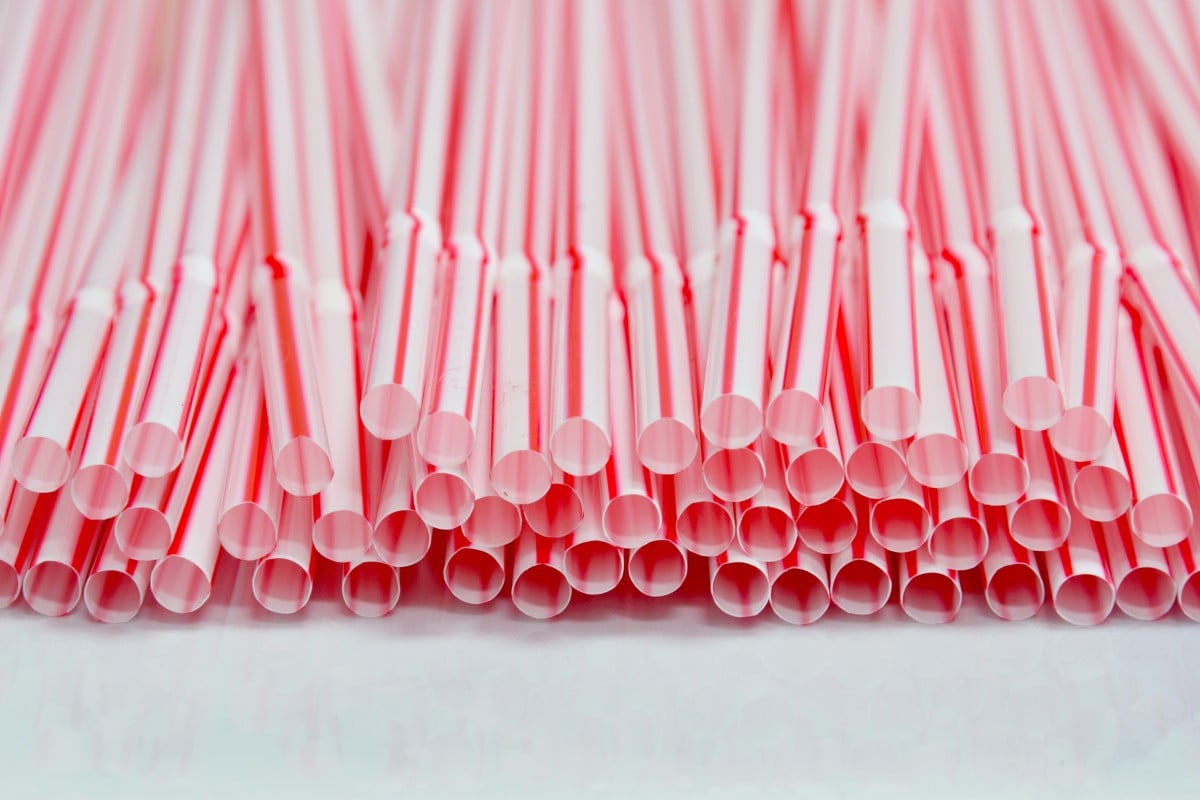 KFC will stop handing out plastic straws and lids at all of its stores in Hong Kong and Macau for dine-in customers starting from Thursday, becoming one of the first major fast-food chains in the city to do so.
The company announced on Wednesday that the "no straws and lids" initiative would be applied to all 71 outlets in Hong Kong and Macau in an effort to reduce single-use plastics and lessen their environmental impact.
Straws and lids will still be provided at the request of customers, while special drinks and takeaway beverages will still be fitted with the items.
More than 60 per cent of Hongkongers use plastic utensils or straws when dining out
"We understand the significance of the impact single-use plastics have brought to our environment, and thusly we want to do our part in striving for positive change," said Janet Yuen, the chief operating officer of KFC Hong Kong and Macau.
The company said it decided to go ahead with the suspension after a "positive" trial programme conducted earlier at nine stores. It said most customers did not make a request a plastic lid.
KFC joins a growing number of global companies looking to reduce their use of plastic. Fast-food giant McDonald's announced it would phase out plastic straws in its restaurants in Britain and replace them with paper straws.
Starbucks said in July that it would eliminate plastic straws from its stores by 2020, replacing them with "sippable" lids.
Environmental group Greenpeace said KFC was one of the first major fast-food chains in Hong Kong to take the first step in reducing their plastic footprint but said that there was still a long way to go to be truly plastic-free.
"This is encouraging, but straws and lids only make up a small portion of their plastic disposables. After this move, I hope they have a plan to phase out all of them," Greenpeace campaigner Chan Hall-sion said.
How one HKIS student's project helps reduce plastic pollution in Hong Kong
Chan was referring to other plastic utensils, bowls and gloves that KFC used.
KFC was not able to provide any statistics on the number of plastic straws and lids they used in a year, or the amount of plastic this initiative would be able to save.
In an earlier 2016 study, Greenpeace estimated that KFC used 42 million plastic disposable items annually.
Small steps can spur major changes to make HK an environmentally friendly world city
The study was based on calculating the average number of single-use plastics in their menu with transaction figures in annual reports or market industry reports.
Chan hoped that the move would set an example for Hong Kong restaurants.
"Hong Kong companies have an even bigger responsibility to Hong Kong people and our environment. They should follow in their footsteps to go plastic-free," Chan said.
We tried to live plastic-free for a week in Hong Kong and this is what happened
Local fast-food chains Fairwood and Cafe de Coral threw away 68 million pieces and 82 million plastic disposables in 2017, according to Greenpeace.
Government figures show that more than 2,000 tonnes of plastic, enough to fill 100 shipping containers, is sent to Hong Kong's landfills each day.
For plastic utensils and foam takeaway containers, the figure is 179 tonnes, or the weight of 10 double-decker buses.