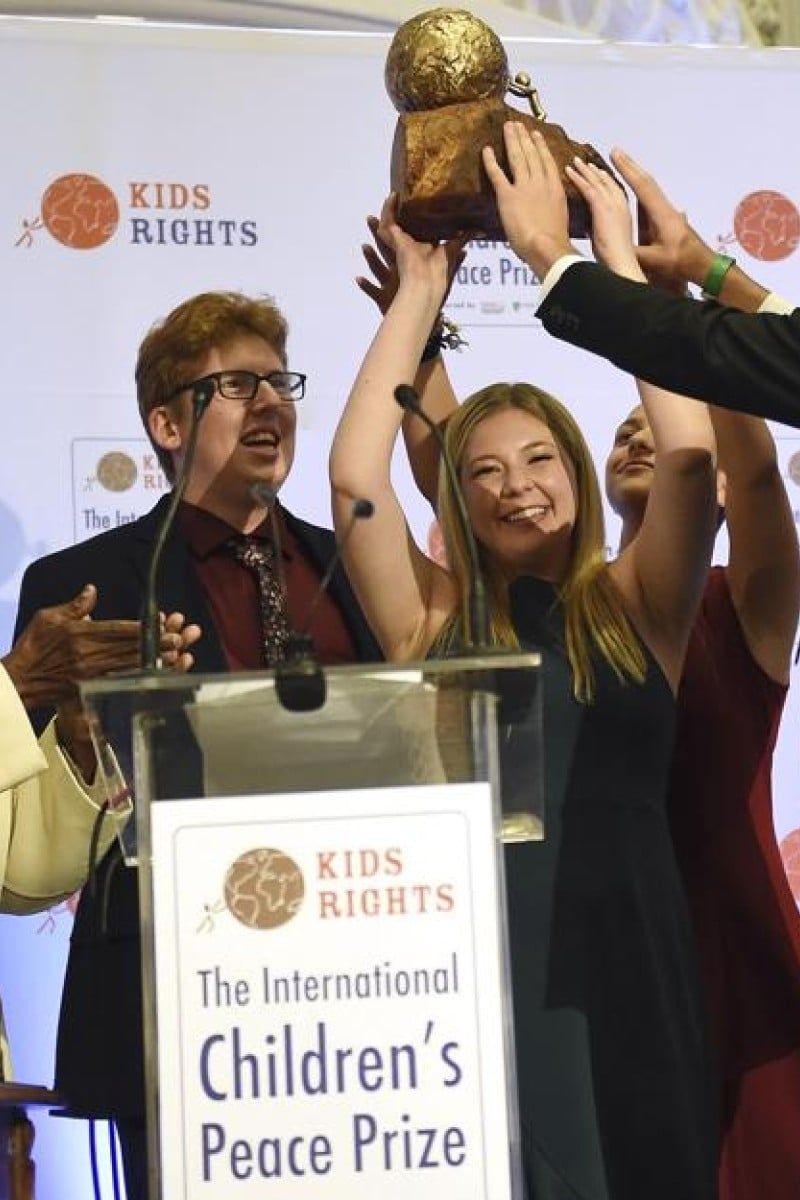 Nobel Peace Laureate Archbishop Desmond Tutu, who presented the award, called the Marjorie Stoneman Douglas students 'true change-makers'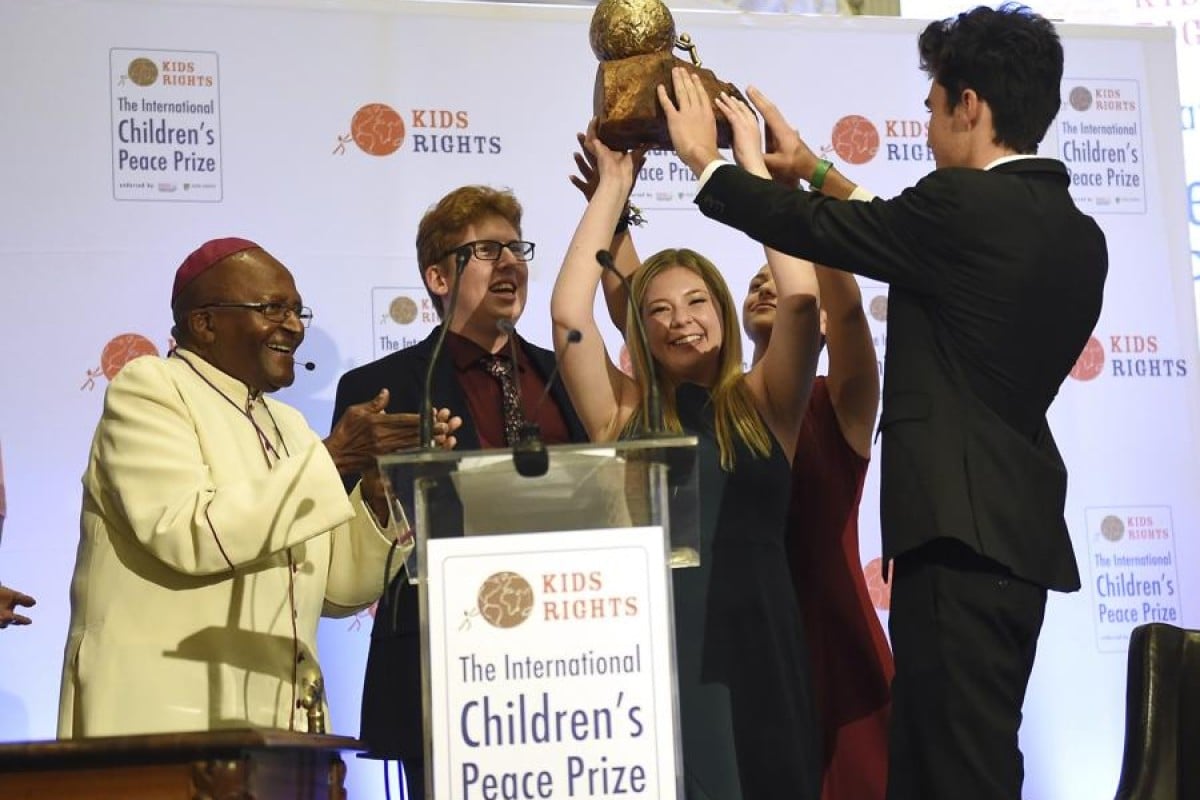 (From left): Archbishop Desmond Tutu with Matt Deitsch, Jaclyn Corin, Emma Gonzalez and David Hogg - students from Marjory Stoneman Douglas High who campaigned against gun violence.
The students from Marjory Stoneman Douglas High School in Parkland, in the US state of Florida, were awarded the International Children's Peace Prize on Tuesday.
They created an international movement to raise awareness about gun violence after a shooting at their school on February 14, in which 17 of their classmates and teachers died.
After the February shooting, Parkland survivors struggle to live normal lives again
During a ceremony on World Children's Day in Cape Town, South Africa, 1984 Nobel Peace Prize laureate Archbishop Desmond Tutu presented the award, calling the student organisation March For Our Lives one of the most significant youth-led mass movements in living memory, and its founders "true change-makers".

"I am in awe of these children, whose powerful message is amplified by their youthful energy and an unshakeable belief that children can – no, must – improve their own futures," Tutu said.
Stoneman Douglas shooting survivor David Hogg says gun reform activism is a way to cope with grief
In the aftermath of the deadly shooting, David Hogg, Emma Gonzalez, Ryan Deitsch and Jaclyn Corin and more than a dozen others sprang to action, doing countless media interviews, grilling lawmakers about gun reform during town halls, and sparking massive walkouts and peaceful protests at schools across the country, and globally. Matt Deitsch, a former Parkland student whose two younger siblings were in school at the time of the shooting, immediately left university to help form March For Our Lives. 
Hogg, Gonzalez, Corin and the Deitsch brothers were in South Africa to accept the award.

"We are truly humbled and grateful for this award, but know that our work will not stop until we end the appalling and preventable epidemic of gun violence in the United States," a statement from March For Our Lives read.
Since the February 14 shooting, the students have gained international attention, and raised millions of dollars from the likes of Oprah Winfrey and George Clooney for their grassroots movement.
At Marjory Stoneman Douglas High School, bittersweet feelings of anxiety and hope come as students face their first day of school
Hundreds of thousands attended their Washington DC march this spring - with thousands more holding sibling marches across the world - to raise awareness about gun violence and advocate for safer schools. Many of the students have called for a ban on assault rifles, and for universal background checks. The organisation says more than 25 states have passed legislation consistent with their cause, including Florida.
Marc Dullaert, founder of KidsRights and the International Children's Peace Prize, said the students "transformed a local community protest into a truly global youth-led, peaceful protest movement".
Sign up for the YP Teachers Newsletter
Get updates for teachers sent directly to your inbox
Sign up for YP Weekly
Get updates sent directly to your inbox