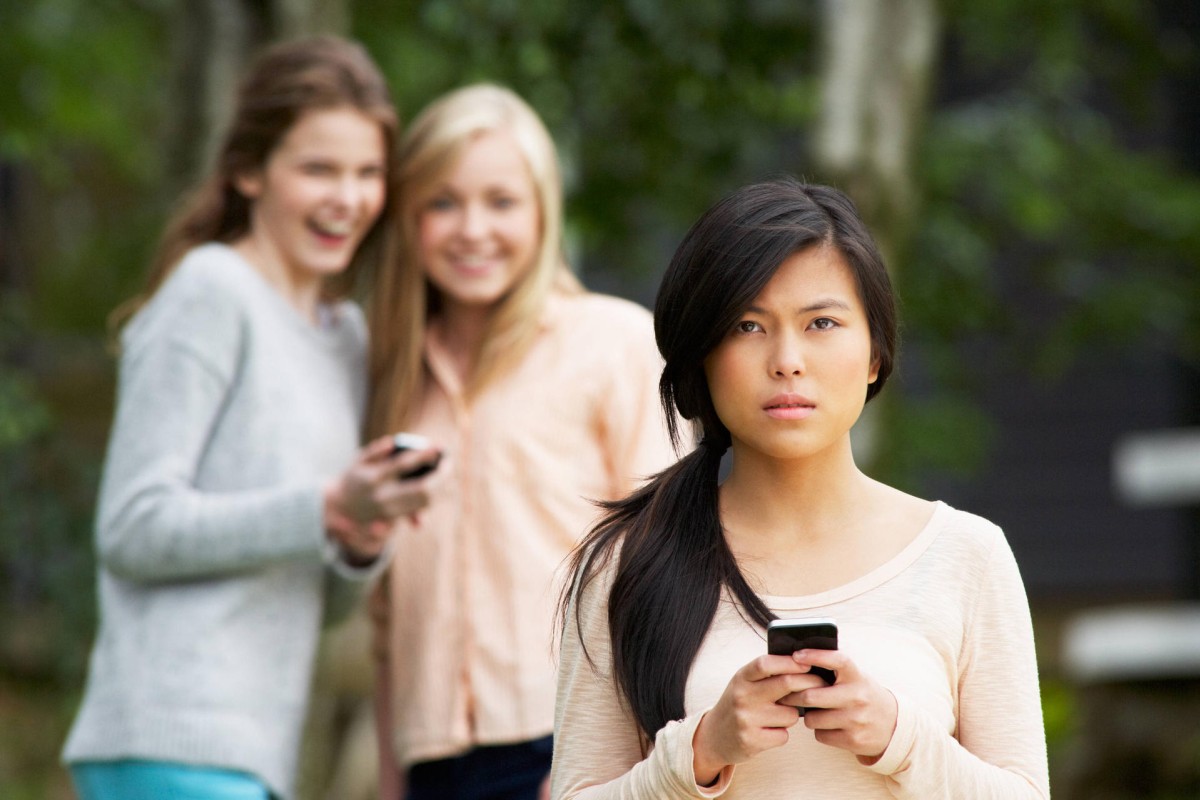 When three teenage girls from the US city of Denver left their homes for an Islamic State camp in Syria two months ago, their parents – and the FBI – were quick to search social media for clues.
And in the weeks since the girls were intercepted in Frankfurt, Germany, and returned home, it's become pretty clear that they were indeed radicalised and recruited online.
Similar stories of Western recruits have blamed major social networks like Twitter, Facebook and Tumblr. But a recent report claims another social network, Ask.fm, was actually the major force behind the girls' decision.
The idea behind Ask.fm is simple: users ask you questions for you to answer, but everything is done anonymously. You have no idea who asked you the question, or whether the person knows you in real life.
While this can be a little bit of harmless fun, it does come with problems. Some people decide to ask nasty questions, like, "why are you so ugly?" or even, "do you know how I can join ISIS?"
The site was founded in Latvia in 2010 and quickly grew to more than 100 million users in 150 countries. But now it might have the worst reputation of any social network; it has recently been at the centre of several cyberbullying cases.
But don't tell that to the site's new owner, the internet company IAC, Ask.fm's new owners are confident they can save the site, regardless of the trolls and the terrorists.
"I absolutely believe rehabilitation is possible if you do the right thing," said Doug Leeds, the site's CEO. "There is that perception that Ask.fm is a parent's worst nightmare ... but safety is our first priority."
Unfortunately for Leeds, it won't be easy to change the way the site is viewed by a lot of people. Ask.fm first became famous in 2012 when it was accused of having a role in the death of 15-year-old Ciara Pugsley in Ireland. People said it was doing nothing to stop online bullying.
"Last year we had never heard about Ask.fm," an anti-bullying activist told Ireland's Daily Mirror at the time. "But this year it is popping up everywhere. Now every school we visit mentions this website.
In the year following, no fewer than nine teenage deaths were linked to the site. In one case, 12-year-old Rebecca Sedwick was encouraged to harm herself after receiving messages which included one saying, "nobody cares about u". 
Ask.fm's founders were originally pretty casual about this kind of tragedy. Blame the youngsters, not the tool, is basically how Mark Terebin, one of the site's cofounders, put it.
But when the site was bought by internet giant IAC last August, Terebin and his brother Ilya were pushed out.
In their wake, the new Ask.fm doubled the size of its human moderation team, hired two senior safety officers – including Catherine Teitelbaum, the former head of global safety for Yahoo – and rolled out a range of new automated moderation tools that could flag content even before users reported it.
"We looked at Ask.fm a long time" before buying it, Leeds said. "We were concerned, but we were also intrigued ... The safety issues with Ask.fm are well-documented. So safety was our first priority."
Ask.fm made agreements with government lawyers in New York and the US state of Maryland. They vowed to crack down on abuse and underage users.
And earlier this month, the company announced it would move its headquarters from Latvia to Ireland, changing its privacy policy and terms of use in the process.
Ask.fm's first rule of content now bans any posts meant "to harass, scare or upset anyone"; the second bans content designed to cause arguments, "especially trolling".
And yet, while Ask.fm may have rid itself of trolls, it now seems to face an even more dangerous predator.
The Middle East Media Research Institute (MEMRI), a non-profit organisation that monitors and translates Middle Eastern press, included Ask.fm in its recent list of social media companies "instrumental in spreading al-Qaeda's ideology to the younger generation", especially teenagers in the West.
There are "hundreds, if not thousands" of jihadist accounts on Ask.fm, the report claims, which answer questions from people interested in joining their cause.
In Ask.fm's defense, it's by no means alone here. MEMRI's report also singles out half a dozen other social networks, including Facebook and Twitter. But since half of Ask.fm's users are under 18, it offers up a particularly vulnerable group of users to extremist recruiters in the Middle East.
"Hi Abu – how important is social media to ISIS?" one user asked an alleged British jihadist, going under the username Abu Abdullah.
"I think u know how important it is," Abu Abdullah wrote back. "It's a valuable tool for recruitment if anyone [wants to] join and to show the real ISIS."
As if to prove Abu Abdullah's claims, the three would-be teen jihadists from Denver apparently talked a lot with Islamic State recruiters in the Middle East on Ask.fm.
In fact, of all the social networks the girls used, it is Ask.fm where their radicalisation played out most clearly, says a report by SITE Intelligence Group, a company that tracks jihadists' online activity.
At one point, SITE observed, an anonymous user asked one of the Denver girls how much she listened to music, and she said three hours a day.
Months later, an anonymous user asked her favourite song to dance to – and she had completely changed her view, saying "music is haram" (meaning sinful or forbidden). It was nothing that would have come up in a keyword filter – but concerning, all the same.
"It's a really tough issue," said Teitelbaum, the newly hired head of trust and safety on the site. "The language itself is [fine] – the tone of the conversations is actually very casual. There's very little reference to violence. It's not like other areas of abuse."
So Ask.fm has had to find different ways to confront it. The site very recently added an "extremism" category to its reporting tool, and it's working more closely with police to identify and monitor potentially dangerous accounts.
But still, despite all these efforts, it seems extremely difficult for Ask.fm to turn its image around. Cyberbullying and would-be terrorists? If that's not a parent's worst nightmare, I don't know what is.
"This provides a [service to society]," Leeds said. "This is an important part of people expressing themselves."
But he really only needs to convince parents and politicians; clearly, with 180 million monthly users, he already has us kids.
Sign up for the YP Teachers Newsletter
Get updates for teachers sent directly to your inbox
Sign up for YP Weekly
Get updates sent directly to your inbox