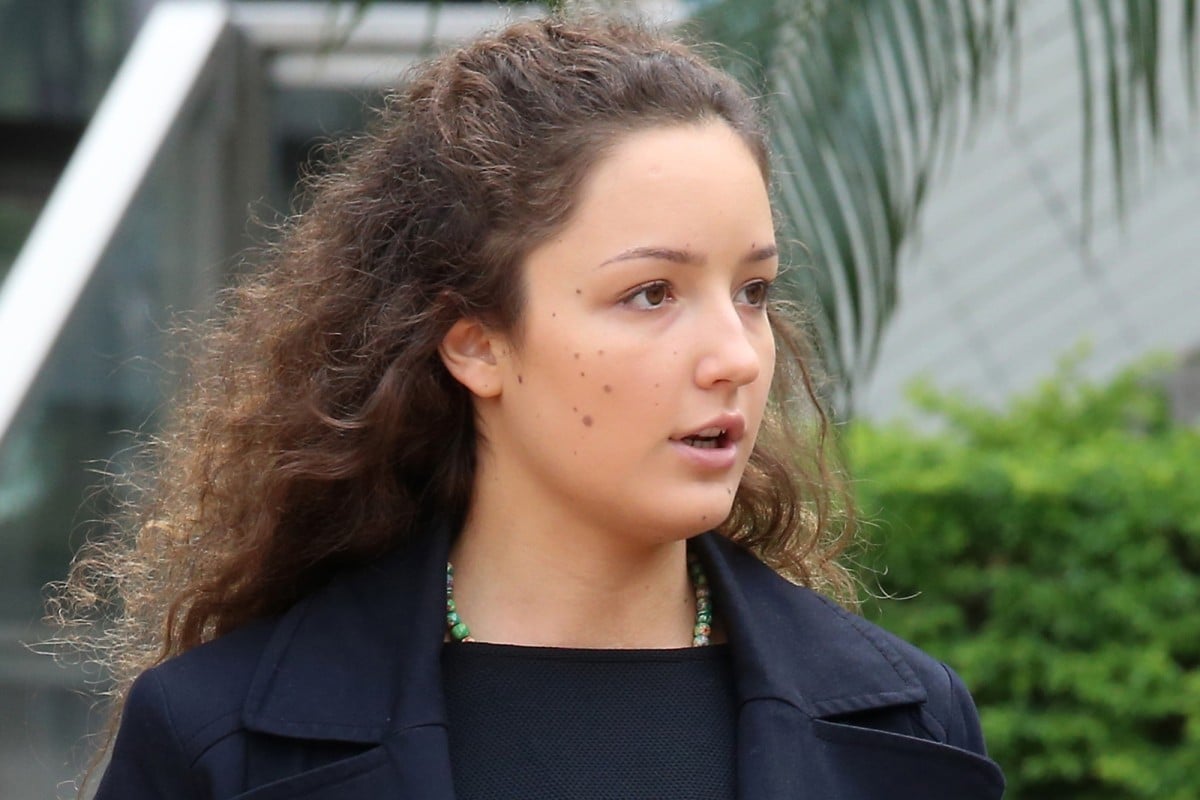 Dora Radic lost brownie points with the law.
A secondary school student will avoid jail for selling drug-laced delicacies to her classmates at her school's athletics meet in Tsing Yi last year.
Dora Radic, 18, was fined HK$10,000 fine in Tsuen Wan Court on Monday. She had previously pleaded guilty to one count of "trafficking a dangerous drug" in the form of five "hash brownies" and 22 "weed cupcakes" at Tsing Yi Sports Ground on November 3 last year.
Her co-defendant, Natasha Richards, 17, admitted the same charge earlier and will be sentenced on January 11.
Dora is a Form Four student at the YMCA of Hong Kong Christian College, while Natasha is an ex-student who is now studying in Macau.
The court heard earlier that a student had seen Facebook messages about the drug sales, and told a teacher. The teacher and a colleague found Dora and Natasha, who tried to leave behind a bag when they were asked to follow the teachers.
The pair also tried to throw away some of the cakes before the police arrived, but could not. Police found 22 cupcakes and five brownies in the bag.
Natasha, who baked the cakes, admitted they contained cannabis, and she was selling them to students contacted through Facebook for HK$25 to HK$35. She said a male friend offered her HK$500 to sell the cakes. She had sold at least 20 on the day of the meet, making HK$911.50.
Dora took part in sending Facebook messages with Natasha. Acting Principal Magistrate Cheang Kei-hong said he fined Dora because of her young age and her guilty plea, noting that it was not a lot of drugs.
He said of Dora: "She indicated that she was willing to assist the court and had carried out volunteer work." The Form Four student also told the court earlier that she was willing to testify against Natasha.
Philip Swainston, the lawyer for Natasha, said his client was under the influence of her boyfriend, who is eight years older than her.
But the judge pointed out that she once "indulged in drugs," as a report on her suggested. He adjourned sentencing because the report suggested she was not suitable for a probation order, as she now lives in Macau.  
Sign up for the YP Teachers Newsletter
Get updates for teachers sent directly to your inbox
Sign up for YP Weekly
Get updates sent directly to your inbox