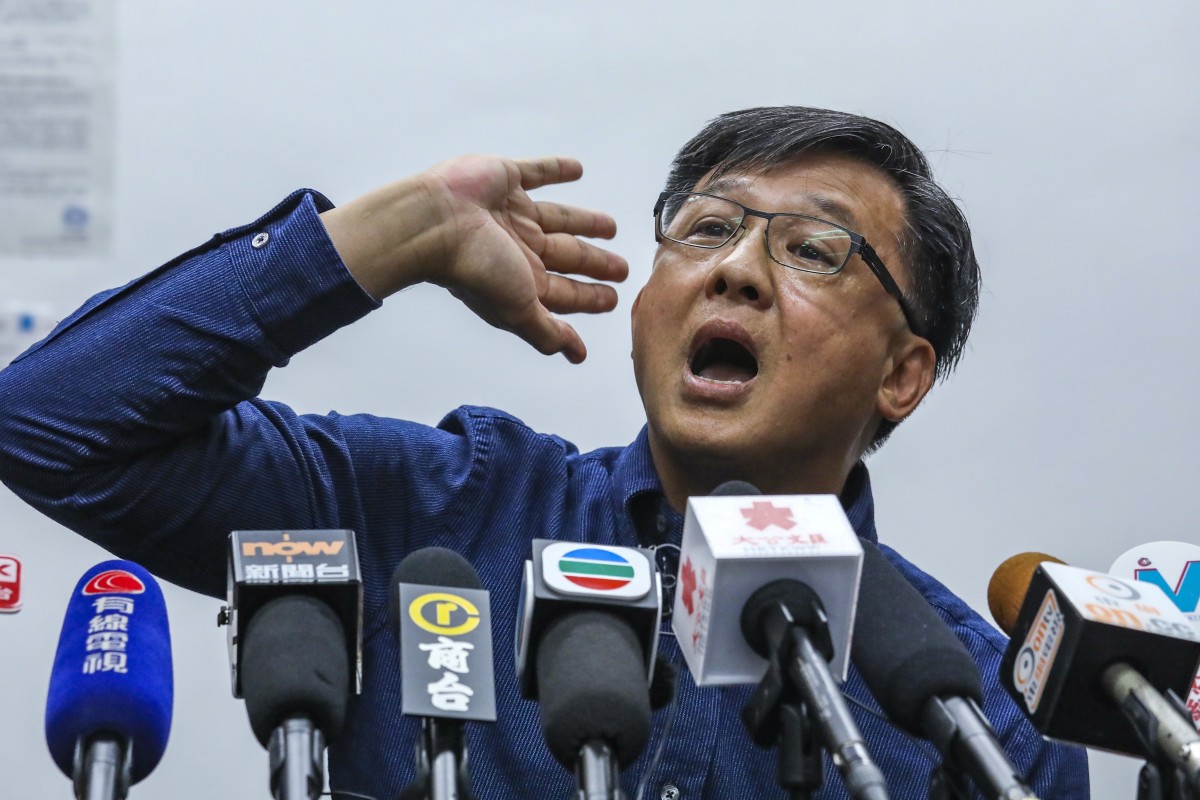 Junius Ho has been injured in a knife attack.
A male suspect has been arrested over the attack on lawmaker Junius Ho Kwan-yiu. The divisive pro-establishment Legislative Council member is expected to undergo surgery on Wednesday for a knife wound to his chest.
Shocking footage has revealed the moment a man lunged at the politician with a sharp instrument during an election campaign event in Tuen Mun on Wednesday morning.
Ho said the assault proved order had been lost for the upcoming district council elections on what he called a "dark day" for Hong Kong.
Of the three injured people sent to Tuen Mun Hospital, two were victims and the third was arrested, the force said.
In a press statement released by his office, Ho said he had suffered a knife wound to the upper left part of his chest and would undergo surgery. But he added his life was not at risk.
Ho said two of his colleagues were also hurt, suffering hand and arm injuries.
The pro-establishment camp had been subjected to intimidation by "black forces", Ho added, with their offices and promotion materials criminally damaged, while election candidates had fallen victim to smear attacks.
Pro-Beijing lawmaker Elizabeth Quat was among those who shared a video online showing the Legislative Council member campaigning at his stall on Wednesday morning for the upcoming district council elections.
In the clip, a man dressed in blue greeted Ho at the event with a flower bouquet, telling him: "Everyone has seen your efforts."
Ho thanked him and took the flowers. The man asked if Ho minded having their photo taken together, who was then heard saying: "Let me take out my mobile phone, OK?"
But the man pulled out a sharp object from his bag, thrusting it at Ho. Three men, including Ho, then subdued the attacker, who continued to shout abuse at the lawmaker.
A Hong Kong government spokesman issued a strong condemnation of the attack, saying police had arrested a man and would investigate.