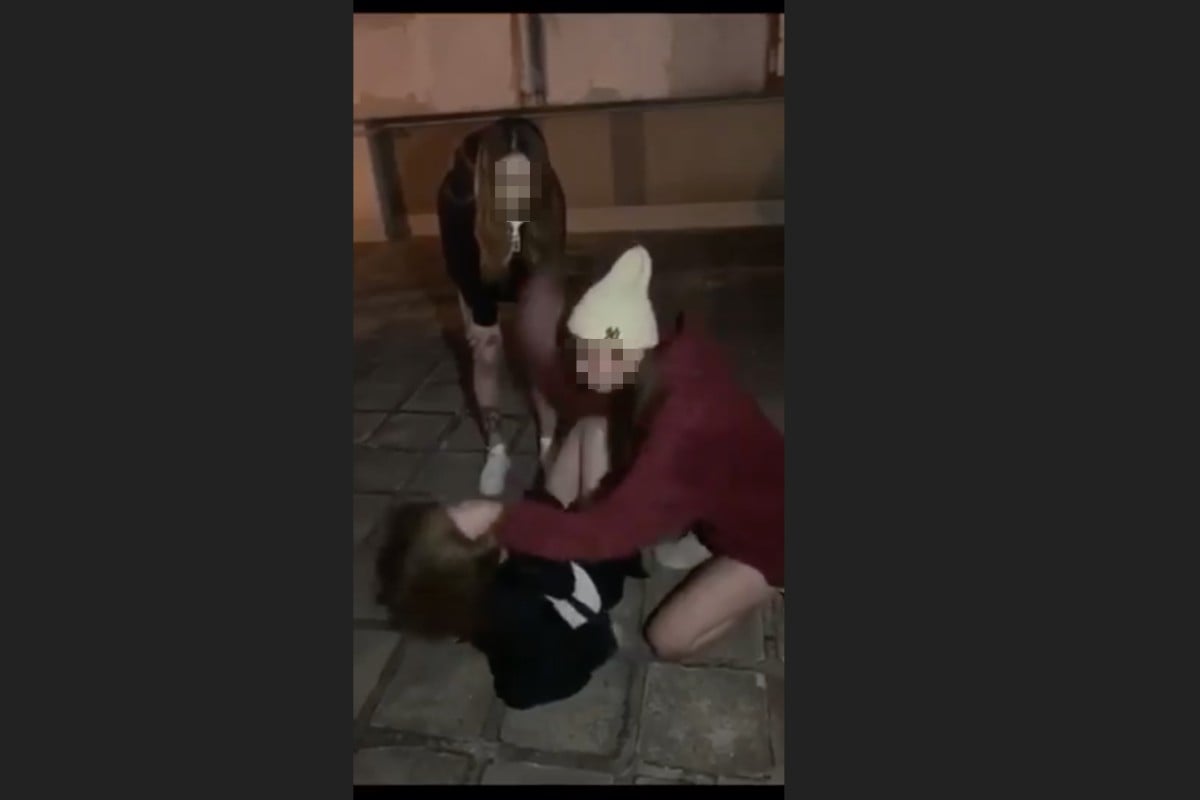 An online video of a 15-year-old girl being slapped and kicked about 50 times sparked an investigation by Hong Kong police after it quickly went viral on Tuesday.
An online video of a 15-year-old girl being slapped and kicked about 50 times by two teenage girls sparked an investigation by Hong Kong police on Tuesday, resulting in the arrest of one of the suspected attackers on Tuesday night.
In a clip posted earlier in the day on Facebook, the victim, later identified by police as a secondary school student, was accused of dating another girl's boyfriend before being beaten.
According to a police source, the night-time assault took place in January on the roof of a multistorey car park at On Ting Estate off Yau Oi Road in Tuen Mun.
Learning from the pain of bullying can help you grow
The girl was slapped and kicked more than 10 times before one of the attackers pulled her to the floor by her hair and continued the beating.
The four-minute video shows the girl being forced to apologise while one of the attackers holds her by the hair.
The beating was witnessed by a group of onlookers, including a man who videotaped the incident. In the video, he can be heard referring to one of the attackers as "beef ball" and demanding that others in the crowd provide lighting.
Hong Kong teens say anti-bullying laws are necessary, but would likely be ineffective
"Don't play too long. Beat [her] and leave," another man shouted in the video.
As the victim sat on the ground, another girl approached and used a mobile phone to film under her skirt.
The clip has been viewed more than 100,000 times since being posted. "Can Hong Kong police help make arrests," one viewer commented.
The police source said the victim, attackers and onlookers were a group of teenagers who know each other and usually gather in Tuen Mun district at nights.
He said the victim did not make a police report or go to hospital to seek medical treatment after the incident.
'I hope they can see that I've transformed': Hong Kong's first female inmate to be admitted to UGC-funded university programme
The case came to light when the video was posted online on Tuesday and sparked an investigation by officers from the Tuen Mun anti-triad squad.
At about 8pm on Tuesday, a 17-year-old girl nicknamed "fish ball", was picked up in Tuen Mun.
The suspect was arrested for assault occasioning actual bodily harm, an offence that carries a maximum penalty of three years.
How social media leads to IRL suffering 
As of Wednesday morning, she was being held for questioning. Police were still searching for two more girls in connection with the case.
Without revealing the details of the victim, inspector Shing Wai-yan said the victim had been located and taken to hospital for examination. He said she had not suffered serious injuries.
Sign up for the YP Teachers Newsletter
Get updates for teachers sent directly to your inbox
Sign up for YP Weekly
Get updates sent directly to your inbox