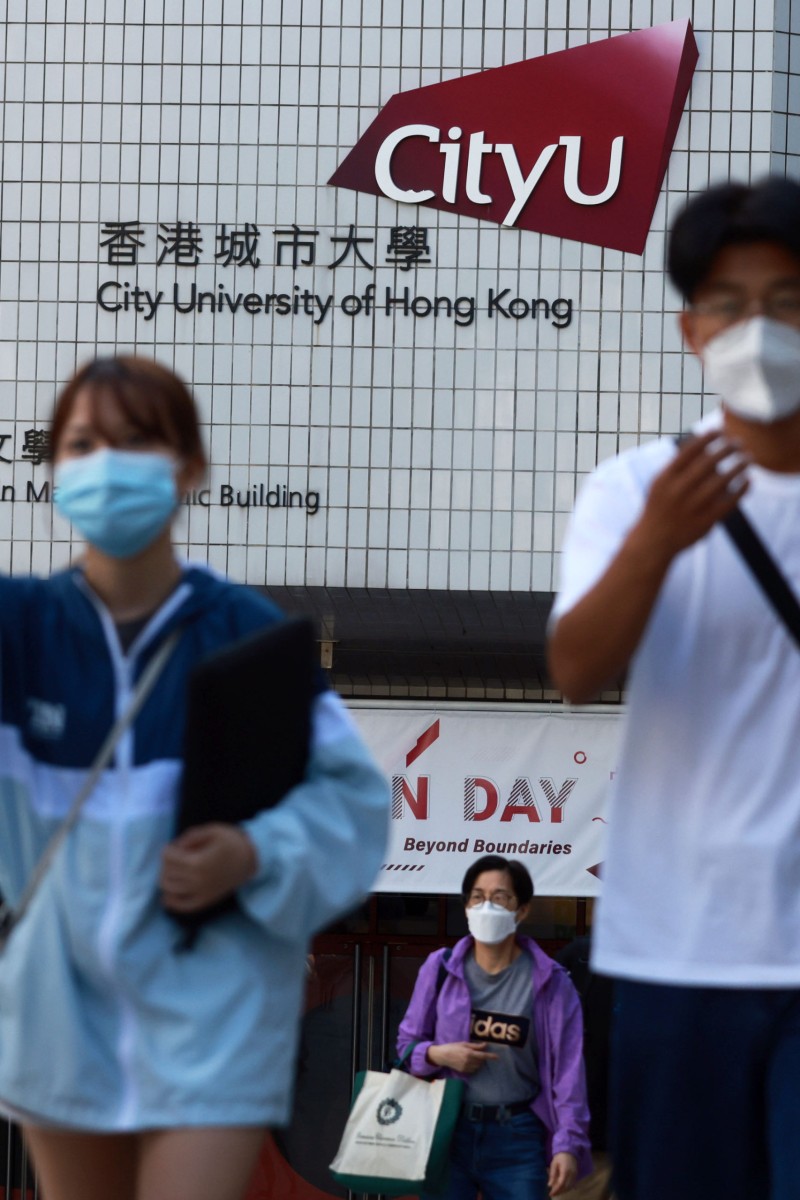 In the 2021-22 academic year, 2.7 per cent of the 86,000 undergraduate students on full-time, government funded courses, had discontinued their studies

Of 5,000 academic staff listed last year, 362 had left their posts – the highest figure since 1997-98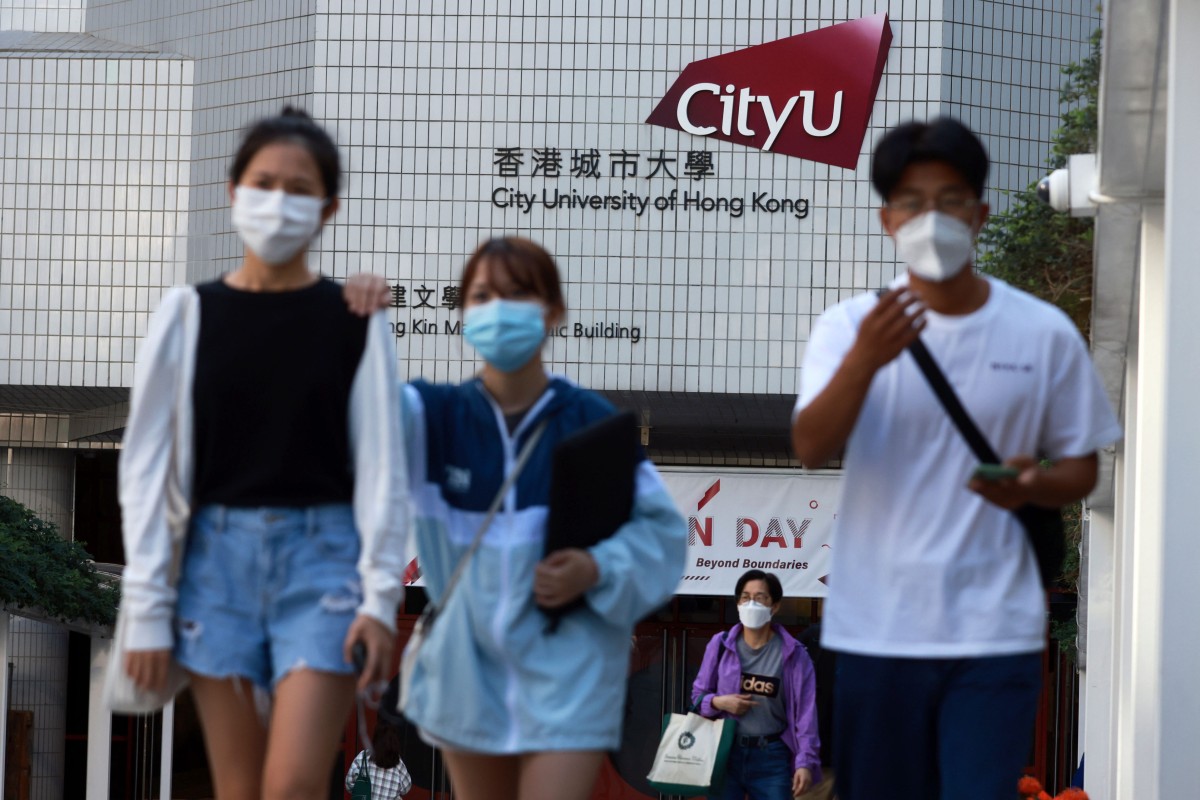 City University (CityU) had the biggest loss of undergraduates, at 448 students, 3.6 per cent, of its student body. Photo: May Tse
A record number of students quit public universities in Hong Kong since records began almost two decades ago and lecturer departures also hit new highs, officials revealed on Thursday.
The University Grants Committee (UGC), which funds the city's higher education, said that 2,302 undergraduate students, 2.7 per cent of the 86,000 on full-time, government funded courses, had discontinued their studies in the 2021-22 academic year.
The figure was 4 per cent higher than the previous year, which also set a record for the number of leavers from the city's eight government-funded universities with 2,212 early departures.
The UGC said that of the 5,000 academic staff listed last year, 362 had left their posts – up by about 30 per cent on the 277 who departed the previous year and the highest figure since 1997-98.
5 Hong Kong universities make list of top 100 institutions worldwide
Alan Wu Wai-kuen, a third year undergraduate and the student representative on Polytechnic University's (PolyU) governing council, said most of those who quit the institution had moved to Britain, Canada or Australia and some had accepted a better offer from other universities in Hong Kong.
He added that some had lost interest and given up on their studies altogether.
"Some of them left the city themselves while some went with their families … some students preferred going to other universities which have more relaxed regulations on students," Wu, a former student union president, explained.
A PolyU spokeswoman said the dropout rate for students may be caused by changes of study plans, health concerns or family problems.
In the 2021-22 academic year, PolyU saw 447 dropouts (2.9 per cent) compared with 346 students the year before. Photo: Jonathan Wong
Countries such as Britain, Canada and Australia have introduced pathways to permanent residence for Hongkongers after the Beijing-imposed national security law came into force in June 2020.
There were 326 full-time students at three universities on government-funded sub-degree programmes who dropped out in 2021-22, 17 per cent of the total and up from the 301 leavers recorded for the previous year.
City University (CityU) had the biggest loss of undergraduates, at 448 students, 3.6 per cent, of its student body.
'Fast track to PR' helps Canada become top choice for Hong Kong students
PolyU, the scene of some of the fiercest campus clashes in the 2019 unrest, was second, with 447 dropouts (2.9 per cent) compared with 346 students the year before.
The University of Hong Kong, the city's oldest and the highest-ranking, had 427 students (2.5 per cent) leave early.
Chinese University had 358 student drop outs, 2.1 per cent of the total, but it and HKU had fewer who left without completing their courses than the year before.
More non-locals studying at Hong Kong universities, expected to surpass 2021's record
Hong Kong University of Science and Technology recorded the biggest jump in the number of staff departures over the period, up to 56 from 24 the year before – a 133 per cent increase.
Lingnan University, which has the smallest academic staff count, lost 16 out of 139 teachers – 11.6 per cent.
A spokeswoman for the university said "a normal flow of talent occurs every year" for several reasons, including retirement and expired contracts, and the departures did not affect teaching or learning at the institution.
A HKUST spokesman said academic staff had left the university because of completion of contracts, retirement or personal considerations.
Sign up for the YP Teachers Newsletter
Get updates for teachers sent directly to your inbox
Sign up for YP Weekly
Get updates sent directly to your inbox