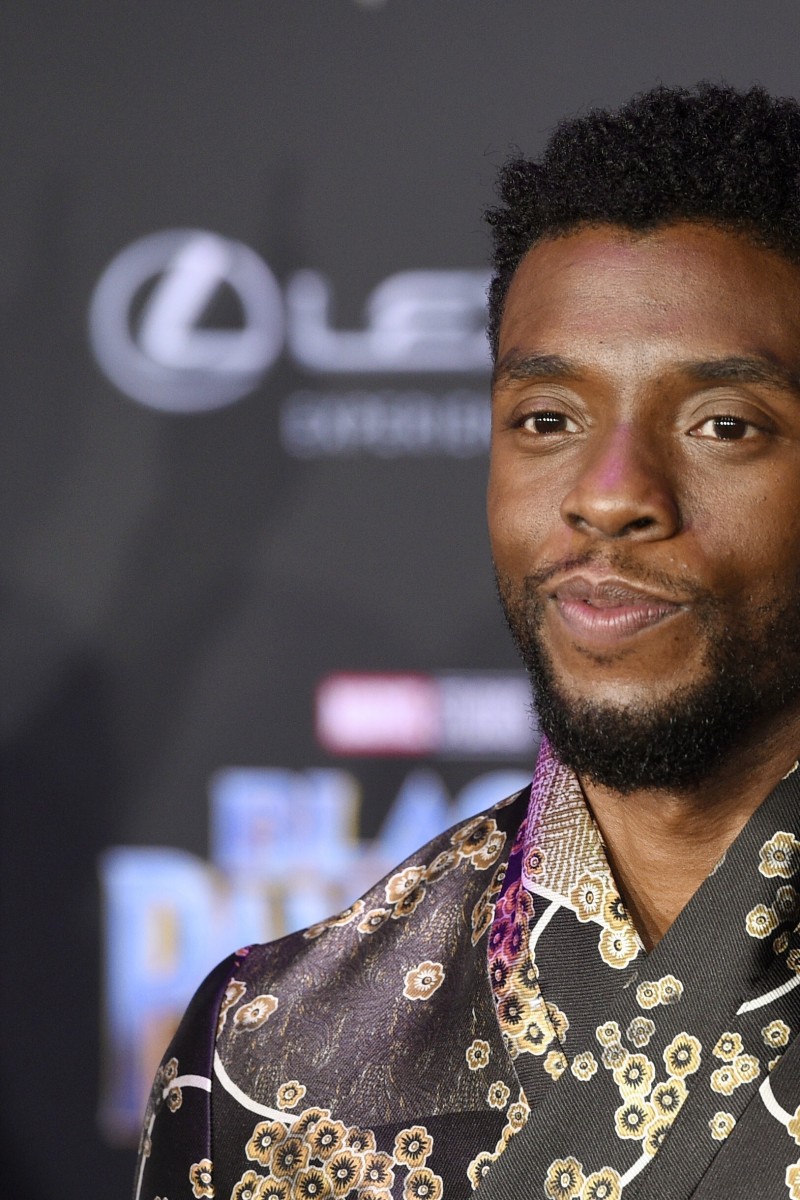 Talking Points: How will Chadwick Boseman's death affect young people?
Hate it when you can't talk back? Well, you can with 'Young Post'. Have your say and share with students around Hong Kong

Students share what the 'Black Panther' actor meant to them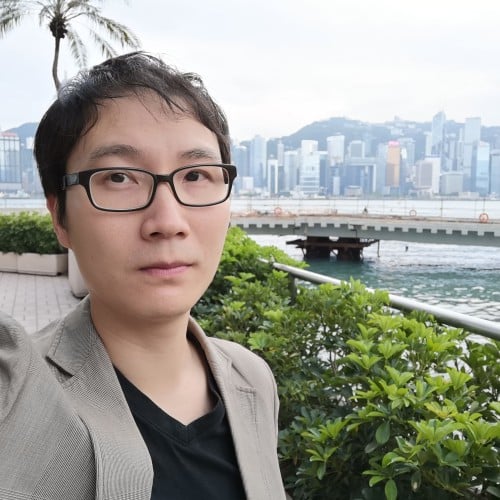 Jamie Lam worked in the education sector for 11 years before joining the Post in 2017. He was born in Hong Kong and spent his formative years in Toronto, Canada. Jamie has a master's degree in English language teaching.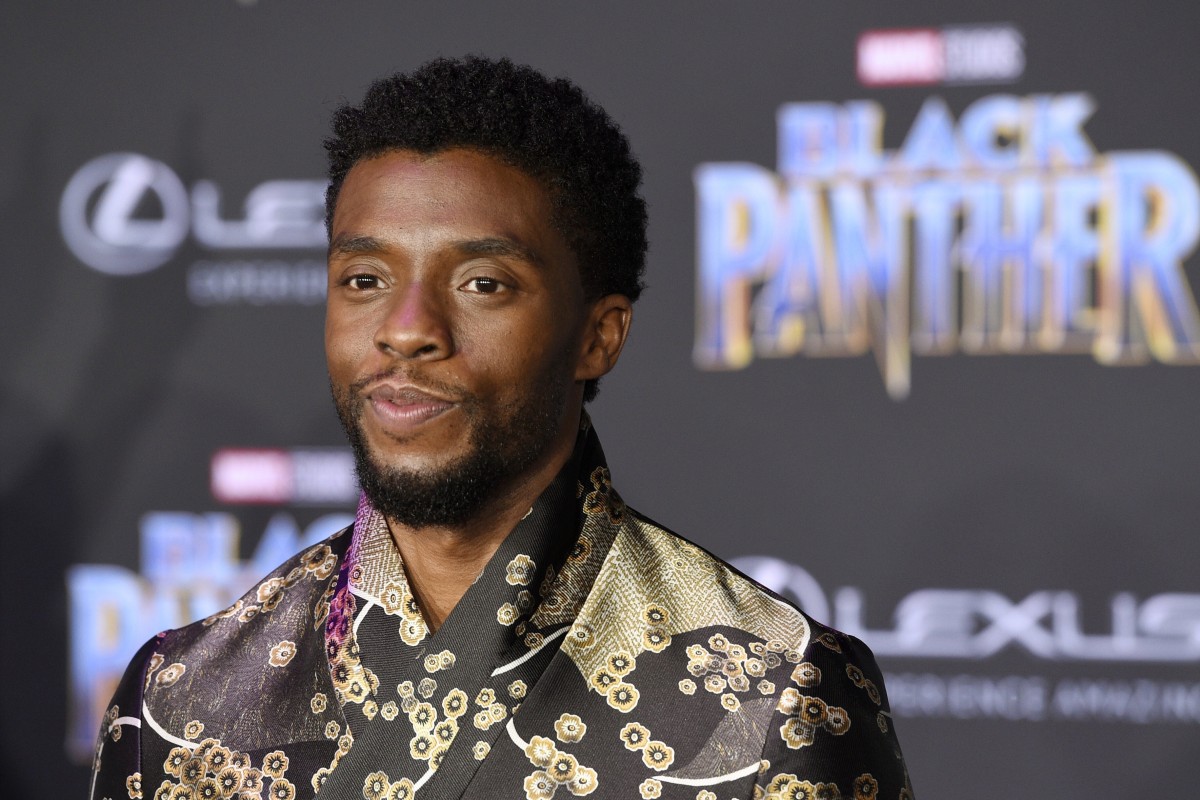 Chadwick Boseman will forever live on in our hearts. (Photo: AP)
Hate it when you can't talk back? Well, you can with 'Young Post'. Have your say and share with students around Hong Kong
I'm not a fan of Marvel films, but Chadwick Boseman's death was still devastating to me. It was also hard to believe that he was diagnosed with cancer in 2016, and so few people knew about it. He performed so well in all his films, especially those intense stunts in Black Panther.
He was a very brave person. Instead of taking time off from acting, he kept challenging himself. He acted in so many blockbuster films, including Avengers: Infinity War and Avengers: Endgame. He also visited a children's hospital regularly despite his tight schedule and developed a close relationship with the kids there.
He was a hero not only in the Marvel universe, but also in real life. He is surely a role model for all of us.
Cindy Lee, 15, Carmel Pak U Secondary School
Many people know Chadwick Boseman from popular Marvel movies such as Black Panther and Avengers. Boseman's death happened so suddenly; he never told anybody about his illness. I think this is because he didn't want others to worry about him. I really admire him.
He was also a really good actor. That's why he became famous within a very short period of time. His death is really sad, but his spirit will live on.
Hailey Ngan, 17, Fung Kai Liu Man Shek Tong Secondary School
Chadwick Boseman was a superhero. He stayed strong through his illness to bring Black Panther and many other characters to life. Along the way, he made history by becoming the first black man to play the lead in a superhero movie.
Known to some people as "The King", he was an inspiration and a role model. His death is a terrible loss. Apart from being an actor, he was also a humanitarian and supporter of the Black Lives Matter movement.
Young people of colour have lost another good man but his legacy will live on. He will continue to inspire generations to pursue their dreams and not be limited by the colour of their skin.
Belle See, 16, Repton School, Malaysia
Chadwick Boseman's death is terrible news for young people of colour, especially those who love Marvel movies.
Boseman's role as the superhero Black Panther touched many black people's hearts because it broke negative stereotypes about them. A lot of young people consider him their role model, and it is distressing to see your "hero" die aged just 43.
Nevertheless, Boseman will continue to live on through his films and have a great influence on younger generations.
Young people of colour in particular will continue to see him as an inspiration and work hard to show that people of all races should be treated equally.
Yannis Mok, 15, PLK Tang Yuk Tien College
The death of Chadwick Boseman has had a massive impact on young people of colour.
Boseman portrayed Marvel's first black male movie superhero. His iconic screen appearance has definitely left a legacy for all children of colour because Hollywood has been long dominated by white people.
He showed that young people, no matter what their background can achieve their dreams even in a heavily prejudiced society, and that everyone can fight and ultimately achieve their goals.
I think his legacy will also continue to inspire the Black Lives Matter movement and their fight for equality.
Janice Mook, 16, Diocesan Girls' School
When Chadwick Boseman, actor of the famous Black Panther, died, I believe that young people of colour saw how truly legendary his life was, and it will also inspire more talented youngsters of colour to pursue their dreams.
Boseman was diagnosed with colon cancer back in 2016, but had been fighting it non-stop with countless surgeries for four years. However, he didn't rest at all – he kept pursuing his acting career, taking part in the highest-grossing film of all time Avengers: Endgame. Can you imagine? Jumping around, dodging and punching all when he was actually under cancer therapy. It shows the extremely great passion Boseman displayed for his career. He was willing to endure anything to complete his mission. His flame of passion burned until the very last moment.
Although Boseman eventually lost, it's still an engaging story, because death is inevitable, and the point is what you commit to and achieve before you die. Thank you, Chadwick Boseman.
Roderick Yuen, 9, Ying Wa Primary School
Boseman impacted a lot of children when he was alive. In particular, he played some iconic black American heroes, including Jackie Robinson and James Brown with searing intensity, demonstrating, especially to people of colour that they would be able to achieve their dreams and protect their own human rights, and not to be bound by skin colour.
Many children were thus inspired and so it is not uncommon to see videos of them pretending to be their own hero online, hoping to be the next Boseman one day. However, young people in colour must not give up their hope for equality because of this. They should instead be inspired to finish what Boseman has started - to protest against racial discrimination and create a better future for people of colour.
Law Chung-yin, 16, Yuen Long Merchants Association Secondary School
People of colour will remember the legacy he has left behind and feel empowered to continue their journey to gain equal rights, respect and recognition.
They will continue his efforts to protect the heritage, deep roots, and identity of the Black community.
He honed a sense of belonging and inclusivity by appreciating their culture in movies, and assuring the community that they need not feel marginalised.
This was an integral step in breaking the cultural stereotypes and stigmatisation they face.
Sivakami Arunachalam, 18, National Junior College, Singapore
To most of us, the passing of Chadwick Boseman is devastating news, especially to fans of the MCU like myself. But for many young people of colour, Boseman was legendary. Throughout his career, Chadwick starred as many characters famed for breaking racial barriers - Black Panther in the MCU, Jackie Robinson in 42, and many more. For many young people of colour, not only is he a symbol of hope and empowerment, but he has also inspired many through his incredible acting, kindness, and strength. His death is unmistakably a hard hit to fans, but I have no doubt his spirit will pass on through the community of people of colour.
Alicia Lau, 14, St Mary's Canossian College
I think young people of colour will be seriously affected by Boseman's untimely death. In 2016, Boseman was diagnosed with cancer. Even then, he kept it as a secret and continue filming. It was only last month that he finally lost the battle. Boseman was a wonderful actor and one of his most famous films was Black Panther which was released in early 2018. The film was exciting and Boseman was very in character as T'challa. Because of that, young people liked him very much, but I think they will respect him even more when they knew he was locked in a battle with cancer for four whole years.
Mark Lau, 12, Shatin Tsung Tsin Secondary School
Next week's question: Should Hong Kong be staging protests in support of the "Black Lives Matter" movement?
Send your answers to [email protected] before midnight on Monday. Don't forget to include "Talking Points" in the subject line, as well as your name, age and school.
Sign up for the YP Teachers Newsletter
Get updates for teachers sent directly to your inbox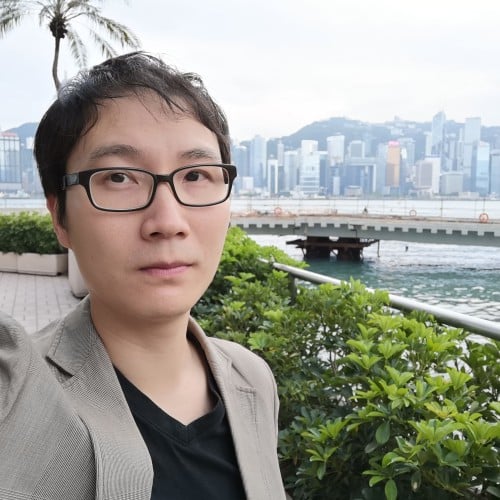 Jamie Lam worked in the education sector for 11 years before joining the Post in 2017. He was born in Hong Kong and spent his formative years in Toronto, Canada. Jamie has a master's degree in English language teaching.
Sign up for YP Weekly
Get updates sent directly to your inbox