The Sai Kung 50 ended in confusion when three runners crossed the finish line holding hands.
Vlad Ixel, Adrien Konareff and Bin Lang had run the final section of the race together after a saboteur made a concerted effort to remove route markers and re-tie them in the wrong direction.
Ixel was in first place but the signs led him to a dead end.
"This was really deliberate sabotage," he said. "I've seen sabotage before but not this bad. It must have been someone who really hates this race."
The saboteur cut the cable ties on the markers and changed the arrows. Ixel was running back and forth for 20 minutes before he saw Konareff, another victim of the same trick.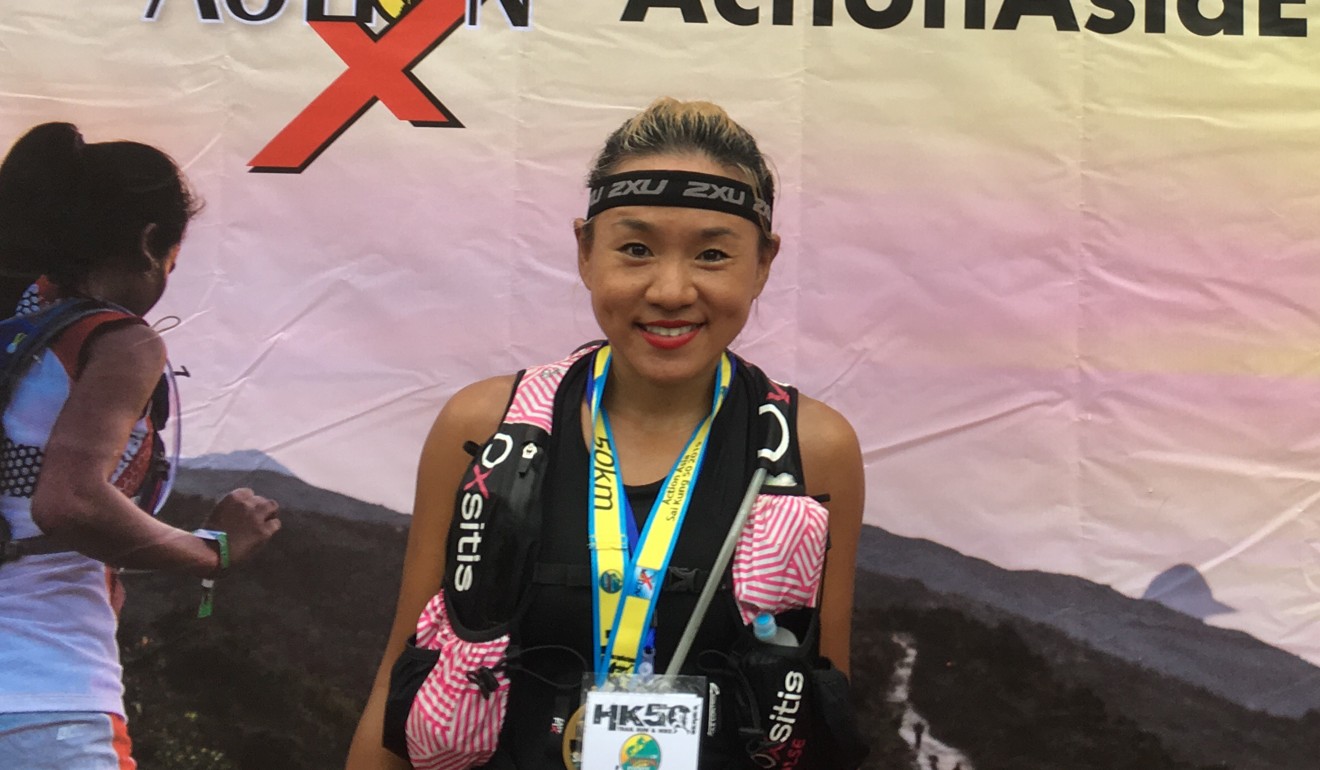 The pair then found Lang heading the same way. "We just decided to enjoy it instead of racing," Ixel said.
Konareff said: "It is a sport you do so much on your own it was great to make friends on the course."
Lang was pushing hard to close the gap: "I thought, I need to catch these people, then suddenly I saw them coming towards me."
Lang and Konareff are on a WhatsApp group together, but had never met in person. They realised their shared connection as they ran.
Between them, they decided Ixel should take the official second place as he was leading before the sign problems.
Konareff came third and Lang fourth, despite all three having a time of six hours, 35 minutes and 47 seconds.
Deng Goumin won in a time of 6:03:03, overtaking Ixel in the confusion.
"I wasn't feeling well today," Deng said. "I had a lot of gels and I thought if I push myself and keep running I could finish, I just wanted to finish."
Angelika Hahn, who won the women's race in 8:10:43, also fell victim to the sabotage and was running back and forth with seven others, including Jcy Ho, who she had just overtaken.
"I just thought, what a pity, I had just got first now all these other women must have passed us," she said.
Eventually, after 30 minutes they found the route and pushed on. She reached a checkpoint, was told she was still in the lead and got a second wind.
Ho, who came second in 8:20:43, said: "I didn't want a DNF. I just had to get back to the course."
Incredibly, Ho came last at the Sai Kung 50 three years ago when she had just started running.
"It is amazing," she said. "I thought, how did it take me 12 hours? Now, I think nothing is impossible if I can take four hours off in three years."
Joe Dale, visiting from the UK, won the 22km in 2:03:08. He is normally a fell runner and competes at a high level at home.
"I didn't expect it to be so steep," he said. "I thought it would be tame compared to the UK."
He was also surprised by the quality of competition that pushed him to the end, saying: "A lot of it was a constant battle between being distracted by the view and not tripping."
Nicky Inge was the first woman in the 22km, in a time of 2:35:27.
"About halfway I knew there was only one woman ahead of me," she said. "I wasn't going to gas myself in the uphills. I knew the last bit was flat so I saved myself for that."