Duncan "Barney" Swanson might not have had experience on his side, or any physical attributes, when he embarked on the Great Wall Marathon on Saturday but he did have a dogged mindset.
The Kowloon rugby player was setting out on his first running race of any kind, and had picked the brutal staircases of one of the world's wonders.
"Being a rugby player means having a bit of grit, sometimes you have to have it for a rugby session or a game, but physically it didn't help, with short and stumpy legs," he said.
The race is just north of Beijing. The steep stair climbs are so gruelling that even some of the fittest runners end up using their hands to climb.
"My quads are really sore. I took a lot of paracetamol around the course, so my liver could be in trouble tomorrow. And a lot of caffeine. My legs are just shot," he said, adding he got a second wind as he entered his second lap of the course.
What's more, Swanson's nipples were chafed raw and the blood stained his top. "My nipples are in a bit of bother as well," he said.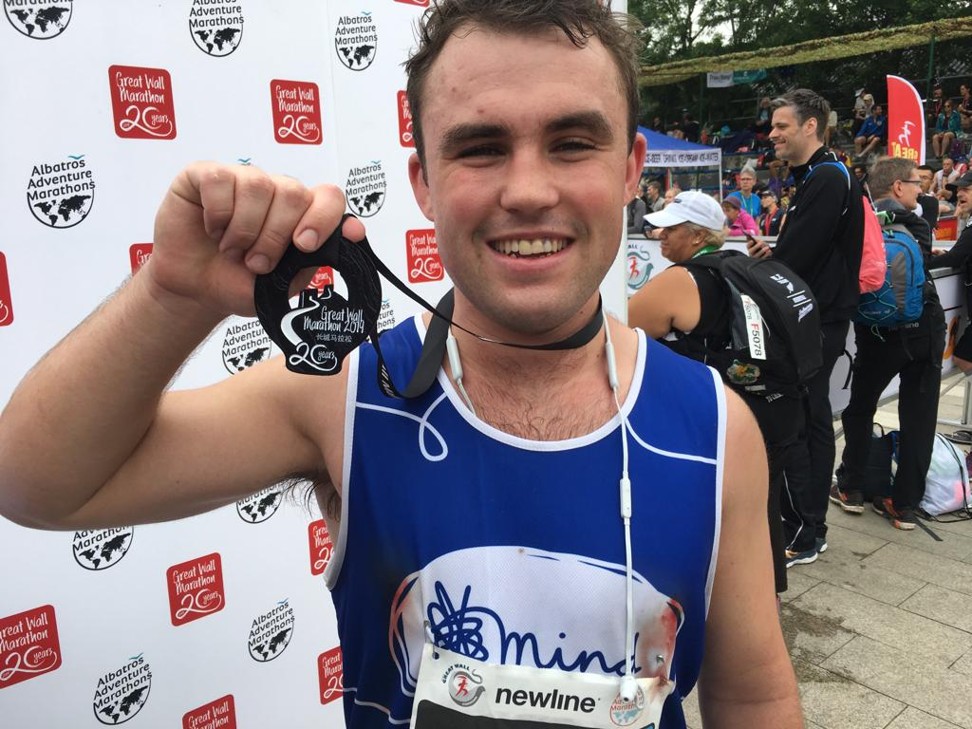 In the buildup, Swanson, who is originally from Scotland, said he was happy to finally put the training behind him, citing any race over 15km as boring. He was retiring from his running career before it began. But the race itself caught his imagination.
"There was a few times when it wasn't very pleasant but I really enjoyed it. I wasn't going for a time, so I was just so chuffed to finish it. I think I'll keep running, maybe the Hong Kong Marathon," he said.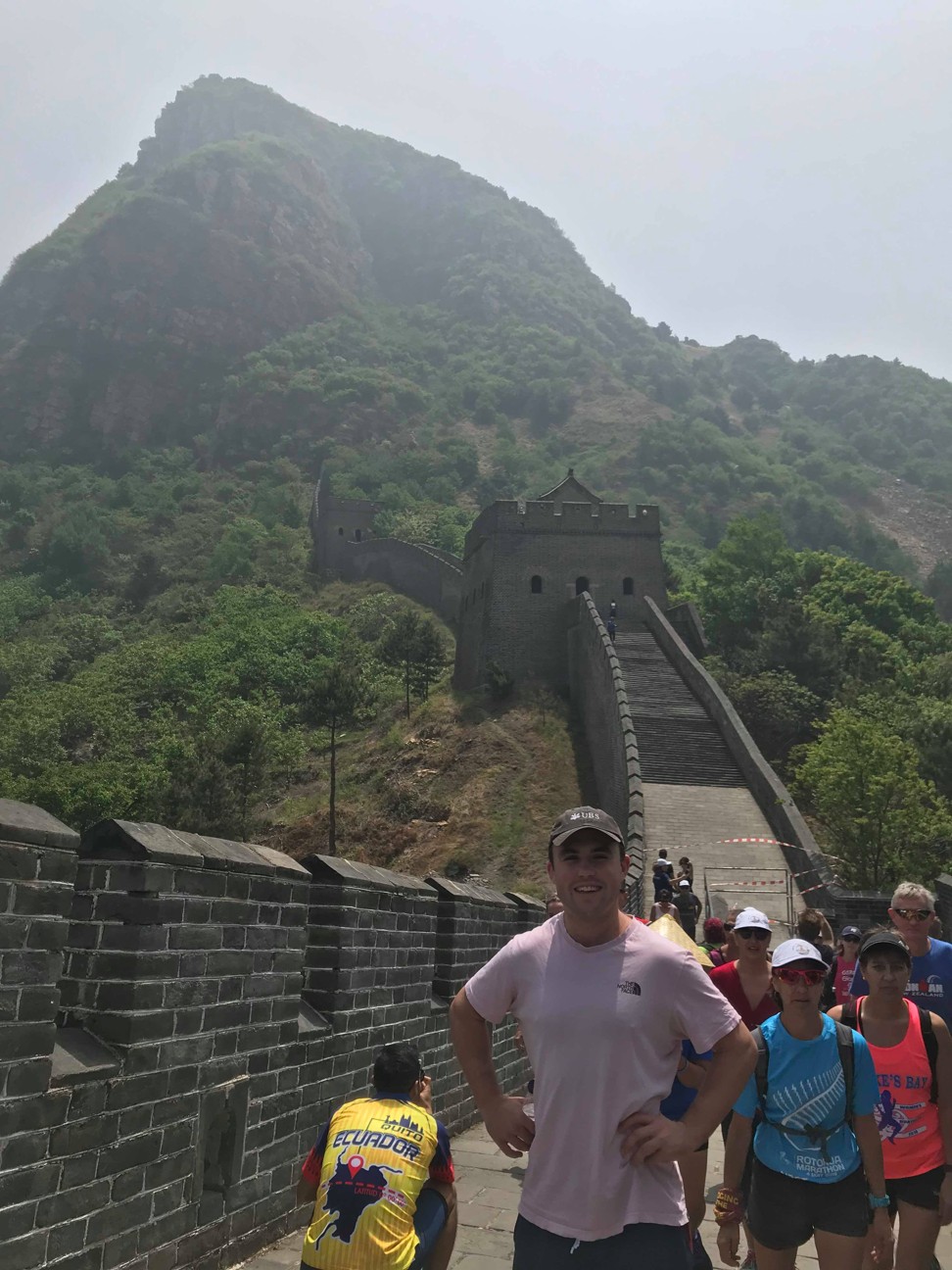 Swanson's mother has run marathons, and he is looking forward to family bragging rights that his marathon is harder than most.
"I've always said I could do one, so I spitefully entered a pretty hard one," he said. "She's very proud but she's slightly concerned."