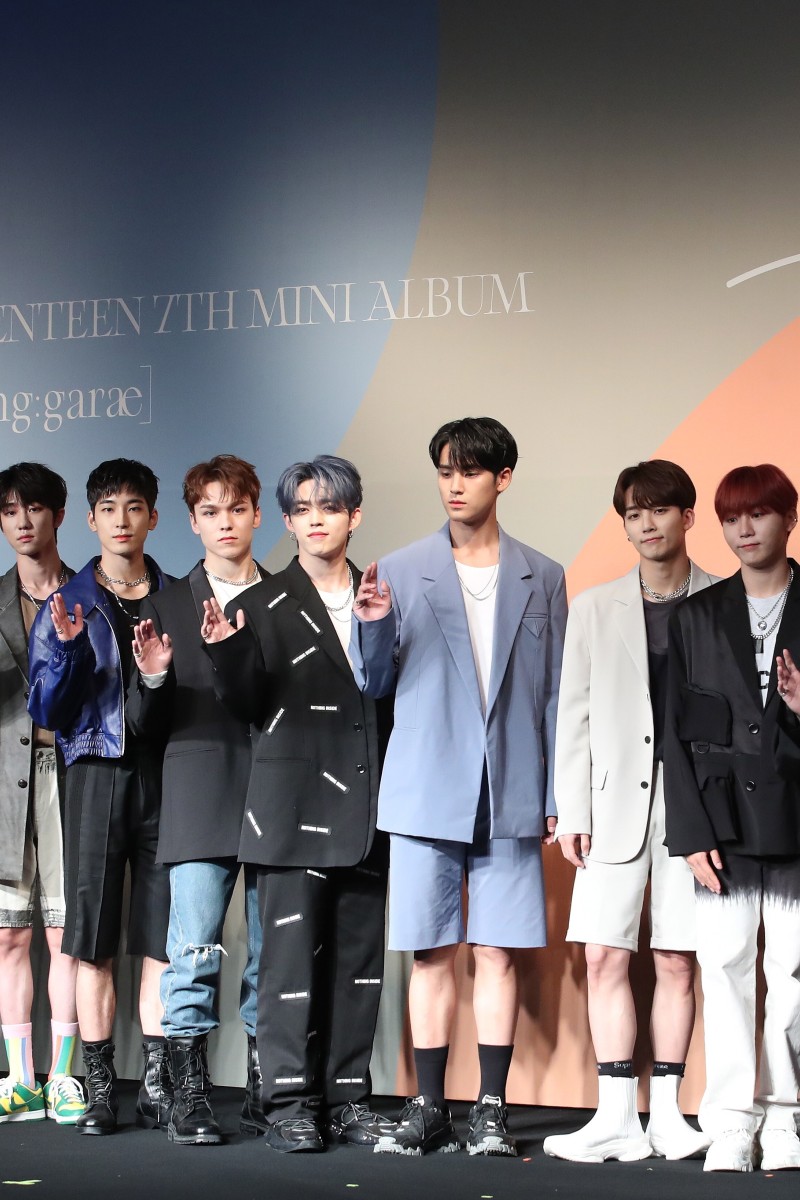 Seventeen's 'Heng:garae' album review: K-pop idols experiment with genres on 7th EP release
The 'Left & Right' video has racked up tens of millions of views on YouTube, but it's far from the strongest track

'My My' and 'Kidult' prove idol group SVT are a force to be reckoned with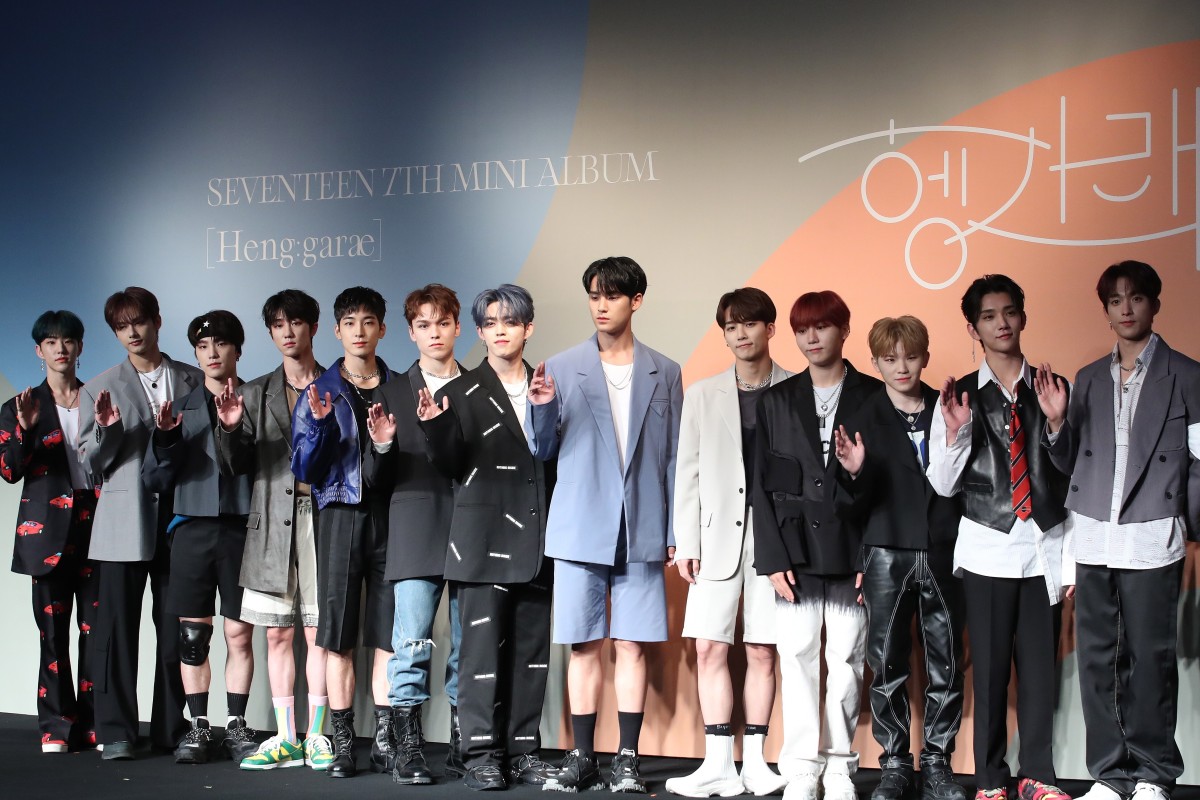 Is this lucky number 7 for the boys? Photo: EPA-EFE
Heng:garæ, the seventh EP from K-pop group Seventeen, sees the self-producing group hit a bit of a lull in their discography, but they manage to save it in the end.
Fearless is all about the swaggersome sub-drops and trap hi-hats, making for a dramatic rollercoaster of an opener, but SVT make too many wild genre leaps on follow-ups Left & Right and I Wish. While they feature smoother singing and musical styles, both make the group come off as a tacky soul-pop function band. The harmonies are on point but musically lack momentum.
What's worse, none of these opening tracks provides anything remotely memorable in terms of a vocal hook.
K-pop queens Twice can do no wrong on More & More
Luckily the EP picks up in the second half. My My offers an intriguing tribal half-time beat over a looped keyboard hook, before unleashing their most clear-cut chorus, with the catchy lyrics, "Over the sun/My my my my way/Step by step get closer".
Kidult channels an 80s synth-pop vibe with staccato keyboard chords and a more modern vocal loop for the main riff. The minimal bass and soft-vocal verses are a far cry from the reassuringly belt-out chorus, "Your world is fine/You are who you are/It's precious and precious/Stay here with me," where the boys vocally stretch themselves for the first time. It's bolstered, too, by distorted glam rock guitar patterns for a really anthemic surge lacking in the opening numbers.
Together follows suit, with some assertive choices – a power-pop chorus embellished with orchestral movements, and a driving trance synth to boot, in what is the most ambitious track on the album. Although the verses are well balanced, there are too many layers to give clarity to the big singalong sections.
At times it feels directionless, but there is more than enough on Heng:garæ to stop Seventeen from delivering a dud.
Sign up for the YP Teachers Newsletter
Get updates for teachers sent directly to your inbox
Sign up for YP Weekly
Get updates sent directly to your inbox