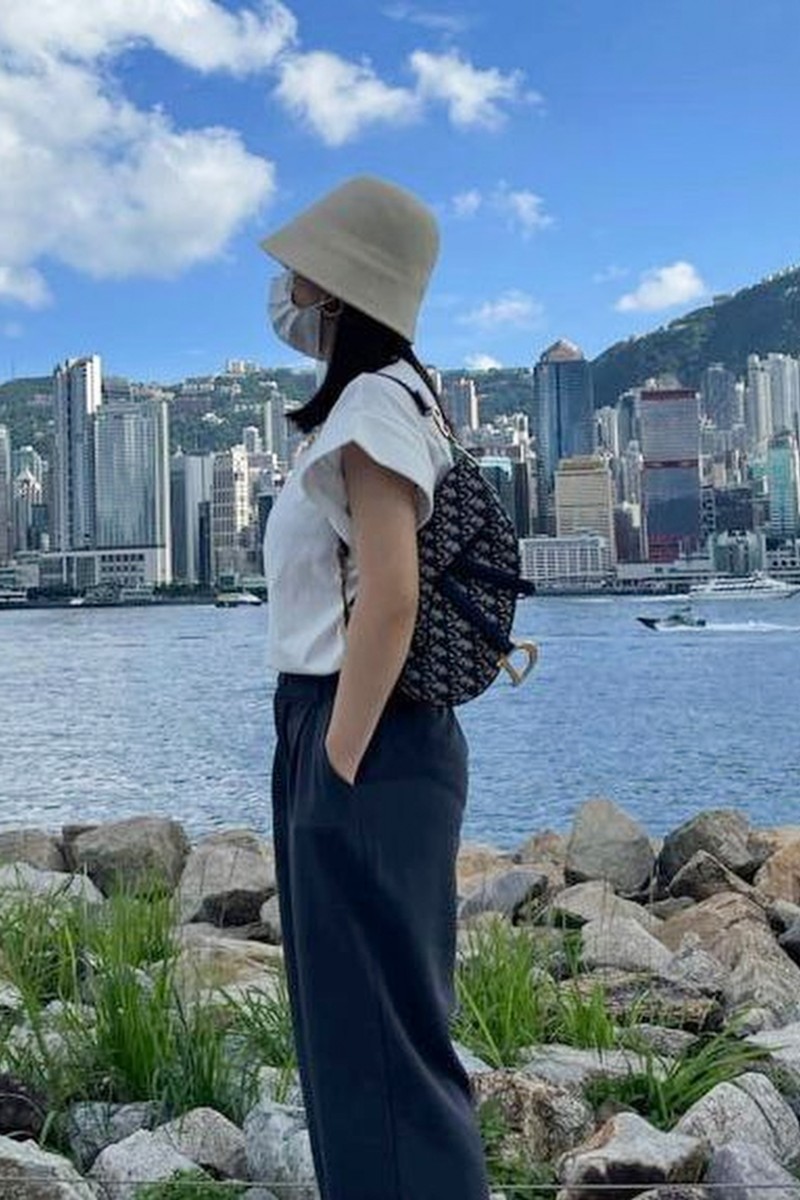 Centre for Health Protection says that under 2 per cent of current daily cases are reinfections and they expect the proportion to stay low

Some Hongkongers describe shock, dismay at testing positive for Covid-19 a second time, even after being fully vaccinated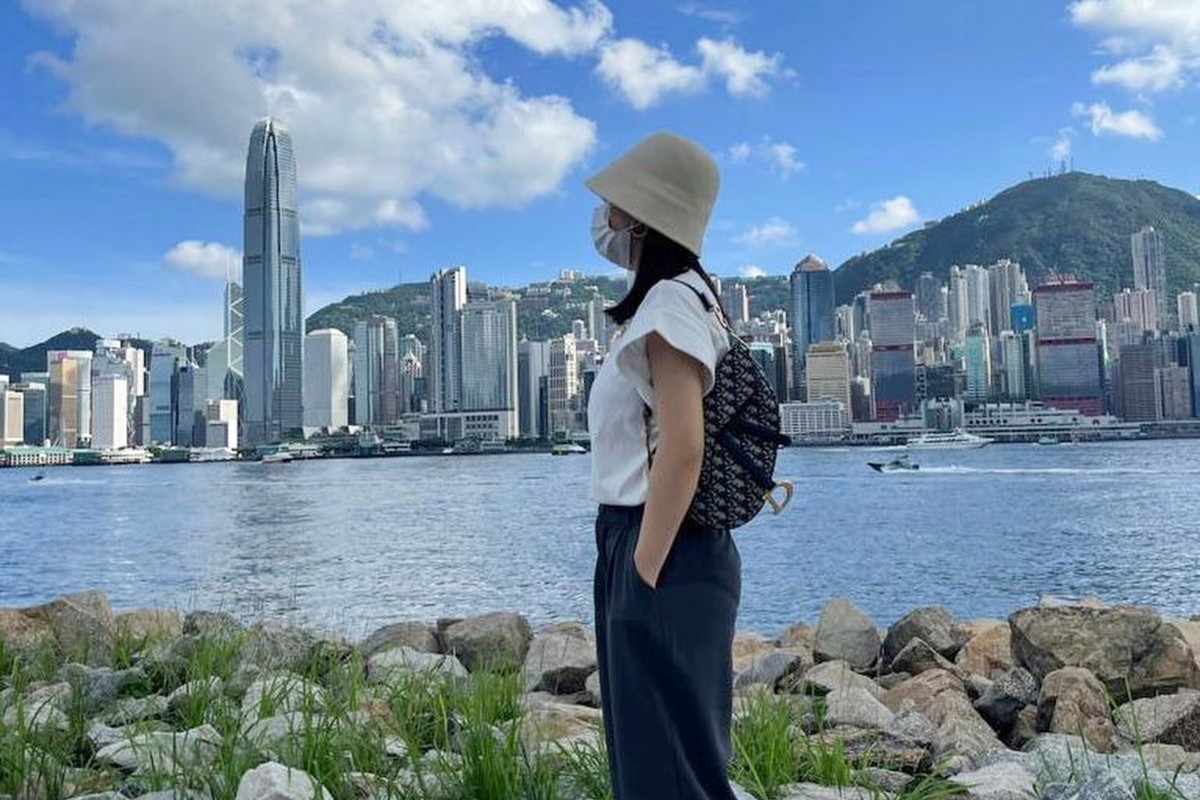 Hongkonger Tiffany Mak was infected with Covid-19 twice, in February and June. Photo: Handout
Tiffany Mak* was surprised and angry when she tested positive for Covid-19 on the fifth day of her hotel quarantine after returning to Hong Kong in June from a holiday in France.
It was her second infection in just four months, and the polymerase chain reaction (PCR) test result meant her quarantine would be extended by five days.
"I had no symptoms and my rapid antigen test [RAT] result was negative," said the 23-year-old marketing officer, who was sent to an isolation facility for infected people. "I was very angry."
Children aged 5 to 11 need 1 jab by September 30 under vaccine pass
Mak had received two doses of a Covid-19 vaccine when she and three other family members were infected in February.
She is among more than 3,000 Covid-19 reinfection cases, a figure revealed by Hong Kong health authorities last week amid a new surge in infections.
The Centre for Health Protection said around 1.5 to 1.9 per cent of daily cases were reinfections, defined as infections occurring three months or more after the first.
Health officials said 70 per cent of those cases first caught Covid-19 during Hong Kong's fifth wave early this year, indicating that most might have been infected by the Omicron subvariant BA.2.2 before being reinfected by the BA.5 strain.
Travellers walk past an installation of a medical worker at the Hong Kong International Airport Departure Hall. Those who test positive for coronavirus during their hotel quarantine could get sent to an isolation facility. Photo: Reuters
Respiratory medicine expert Dr Leung Chi-chiu said 3,000 reinfections were "a small number" compared with about 440,000 cases since June.
As most Covid-19 cases happened during the fifth wave of infections that began in late December last year, he said, the proportion of reinfections that took place during the wave was naturally larger compared with earlier ones.
Hong Kong recorded a total of 1,659,912 Covid-19 cases as of Monday, with 99 per cent occurring during the fifth and most severe wave.
Hong Kong's latest Covid-19 vaccination rules for schools
Daily infections peaked at 58,757 cases on March 9 before subsiding in April, and the subvariant BA.2.2 was found to be the dominant strain.
As social-distancing measures were relaxed, the number of infections began rising in early June, reaching 10,000 a day in early September.
As of Sunday, the more transmissible BA.5 subvariant was found to be the major strain in this rebound, accounting for about two in three infections.
Leung explained that people infected by BA.2.2 would develop antibodies against similar subvariants such as BA.5, preventing them from catching Covid-19 for three to six months, resulting in the low reinfection rate.
A Covid-19 community isolation facility under construction in the Lok Ma Chau Loop area. Chief Executive John Lee has secured China's support for a "reverse quarantine" programme to boost travel into the mainland after two years of strict Covid curbs. Photo: Bloomberg
While the proportion of reinfections might grow, he said, it was likely to stay low as the city's herd immunity would improve with rising case numbers.
He said it was rare for an individual to be infected twice in three months but there could be exceptions, especially for those with poor immune systems.
"Most reinfection symptoms are likely to be milder than during the first infection," he added.
Professor Benjamin Cowling, an epidemiologist at the University of Hong Kong, agreed that the number of reinfections was small compared with the total infections in the current rebound. That also showed BA.5 was "not posing a major threat" to Hong Kong.
10.5 million children orphaned or lost a primary carer due to Covid, study finds
He said it was likely that in the rest of the world, where Covid-19 testing was less common than in Hong Kong, many reinfections went undetected as most people were asymptomatic or had only mild symptoms.
Among those who experienced a second bout of Covid-19 was student Eric Wong, 22, who had received three doses of vaccine.
He first tested positive last December in the United Kingdom, and his second infection was detected when he returned to Hong Kong in July for the summer holidays.
Wong said he had no symptoms both times and was not concerned about being reinfected as some of his friends in Britain had also contracted the virus more than once.
Eric Wong was asymptomatic both times he had coronavirus, in December last year and July this year. Photo: Handout
Clerk Polly Chan, 38, who received two shots of vaccine, said her symptoms were more serious when she was reinfected for the second time in April, just a month after her first infection in March.
"I had difficulty breathing, a bit of a fever and fatigue the first time," she recalled. "The second time, my throat was extremely sore. I had a fever, runny nose, cough and chills."
Still finding it hard to believe she was infected twice in such a short time, she said: "I am so scared I will be infected again as it has been so taxing. I've had long-Covid symptoms such as difficulty breathing, chronic fatigue and hair loss."
Leung explained that a small number who had a low viral load during their first infection, resulting in lower immunity, might have more serious symptoms if exposed to a higher viral load the next time.
6 in 10 Hong Kong secondary pupils fear meeting without masks, survey finds
He said there was no need for the public to be concerned about reinfection, and people should just get vaccinated and have their booster shots to avoid severe symptoms and death.
Student Casey Lau, 20, was granted a medical exemption for vaccination as she had Guillain-Barré syndrome, a rare condition affecting the nerves.
She has been infected three times. The first time, in late February, she had a fever, dizziness, a sore throat, runny nose and headache. Her symptoms were much milder the second time in mid-March, and she was asymptomatic the third time in late May.
"I was very scared the first time but I'd already got used to it the second time," she noted. "I felt nothing the third time."
Hong Kong recorded a total of 1,659,912 Covid-19 cases as of Monday, with 99 per cent occurring during the fifth and most severe wave. Photo: Felix Wong
Cowling said reinfection might be more common in people who were not vaccinated as their antibodies might "not be particularly strong" after the first infection.
He said the possibility of reinfection was always present, so the occurrence was neither surprising nor a cause for concern.
"If there was no possibility of that, the Covid-19 pandemic would probably have disappeared from most of the world by now," he said.
*Name changed at interviewee's request.
Sign up for the YP Teachers Newsletter
Get updates for teachers sent directly to your inbox
Sign up for YP Weekly
Get updates sent directly to your inbox