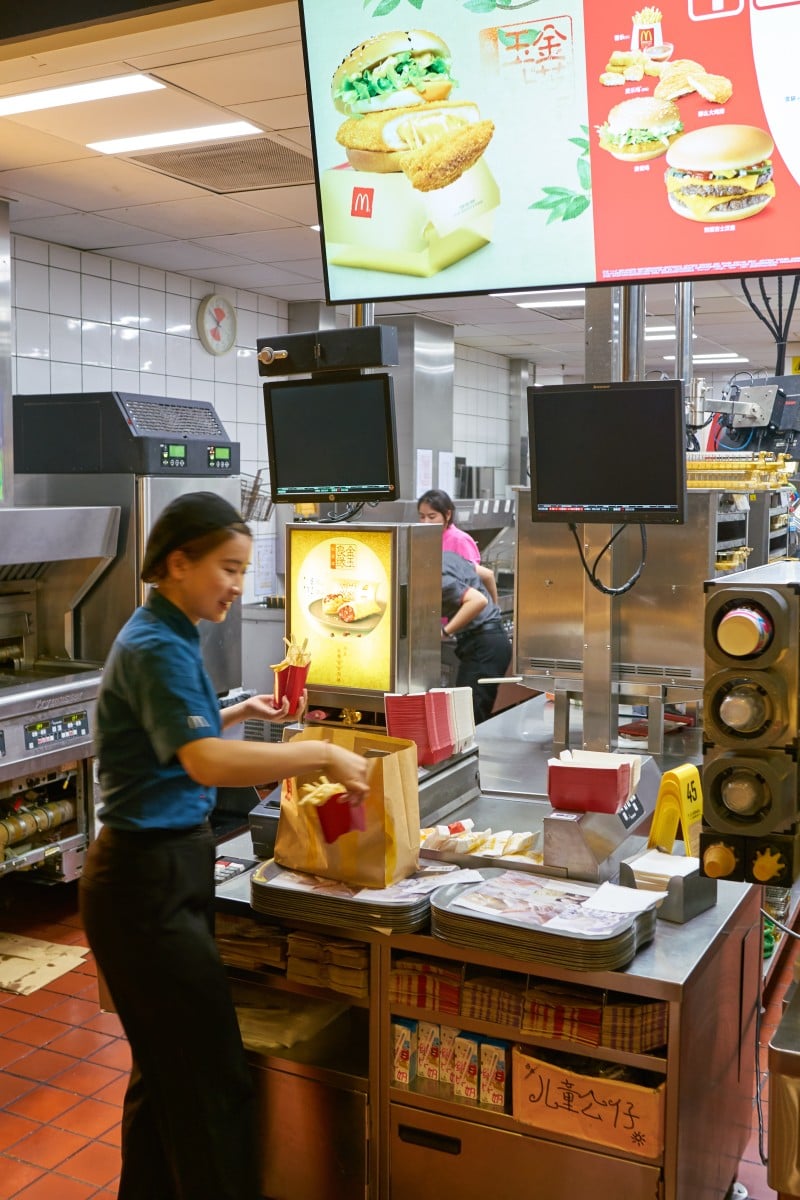 Life lessons from past jobs and work experience: Advice and career reflections from the Young Post Team
From serving customers at a fast food joint to making cold calls for a public opinion programme, these not-so-fun jobs taught some valuable lessons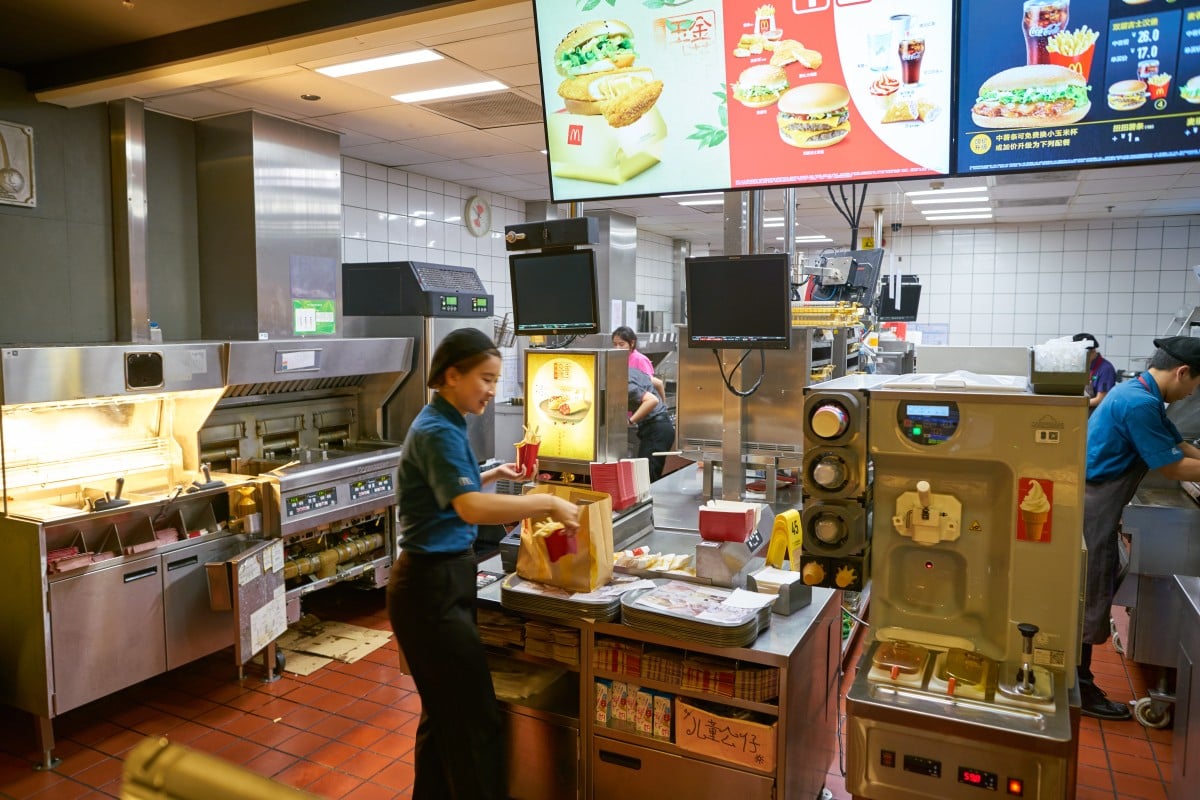 Whether you land your dream summer job or take up a part-time gig to earn some pocket money, there will almost certainly be parts of the job that you won't enjoy doing. However, it's often the parts we dislike that stretch us and help us grow as a person. Here's what the YP team have learned from their past jobs.
At least there were free meals
I worked at a fast food place as a summer job after I finished my public examination. I think everyone should try working in the service industry at least once in their life as it helps to build character. I also learned that working in food is great for saving money since you can often get some free meals out of it. Above all, I learned that sometimes you have to do things you don't like. Horrible, but that's called working.
Wong Tsui-kai, Web Reporter
New experiences and new skills
I worked for a local eye doctor and it was by far the most tedious and challenging job I've ever had. I worked in a team of four, and we were stuck in a tiny subdivided room which could only fit one L-shaped desk that all of us had to work on, and a printer. Aside from the usual admin tasks I had to do, I had to work in Shenzhen for two days every week. At first, I was quite worried because I had never been to Shenzhen before, but it turned out to be a great experience as it opened my eyes to a different culture and environment. I learned that no job is perfect, and you will always have to do tasks you don't enjoy, but that is what will help you grow as a person and learn new skills.
Kelly Fung, Editorial Assistant
Cold-calling and the art of persuasion
When I was 16, I worked as a telephone interviewer for the Public Opinion Programme of the University of Hong Kong's faculty of social sciences. It was very difficult to convince citizens to spend 20 minutes on a phone interview, and there were some rude people who would shout  at me for no good reason. However, this job taught me a lot about the art of persuasion and the importance of emotional intelligence. I also learned to be nicer to people who cold-call me – they're just doing their job, it's not their fault.
Nicola Chan, Reporter
Teaching is a performance art
Before I became a subeditor at Young Post, I taught English at a learning centre. I loved teaching the little kids, but I dreaded every time I had to teach in front of their parents as well. This would usually happen in the mornings when I would be running playgroup for the one to two-year-olds. I always struggled with public speaking and stage fright when I was in school, and I felt really shy singing songs with actions in front of other adults. Thankfully, this got easier with time, and it eventually felt less awkward and embarrassing. It actually made me get over a bit of the anxiety I get when I meet new people, or when have to do something on camera, for Young Post for example, so I'm thankful my previous job forced me to step out of my comfort zone.
Nicole Moraleda, Sub-editor
I really wanted to be a police officer when I was younger, so I worked as a plain-clothes security guard at an American department store called Sears. Unfortunately, I was not cut out to sit in a room full of CCTV monitors and just passively stare at screens all day, so instead, my co-worker and I disconnected the cameras and connected our PlayStation to the big screen. We played Grand Theft Auto: San Andreas every day for 10 months. This taught me I have very bad self-discipline and that I shouldn't work in law enforcement. I also learned that sometimes jobs look cool in films, but the reality is often much more boring.
Jamie Lam, Special Projects Editor
I worked as a horse groom while I was learning to become a stable manager. It involved a lot of physical work like picking up huge bales of hay and, yes, cleaning up horse poop. I learned a few things. Yes, you can have too much of horses. When everyone around you only talks about horses 24/7, it becomes really challenging. And I learned there will always be more horse poop. You need to clean it up and make the stable fresh twice a day. When it is fresh, and the horses are cleaned and fed, it's like heaven. That's kinda like life.
Susan Ramsay, Editor
Customer service is tough
I worked at my local Argos (think the HKTVMall collection stores) for a Christmas season during my last year of secondary school, and I absolutely hated it. Seasonal shoppers are snappy, rude, and will yell at you if their orders are not ready yet. I think I probably spent more time trying not to cry than I actually did working. Working there, however, taught me to be especially nice to those who work in retail, because I know what it's like to be told off for something out of my control – and nine times out of 10, it was always out of my control.
Ginny Wong, Production Editor
Details, details, details
I spent three months working in  a hospital as a "data cleaner" organising patients' records while waiting for my A-level results. It was the most tedious part-time job I've ever had. We had to spend six hours every day in a cramped, dusty room sorting medical records. I wanted to quit after the first week because it was really boring and the pay was low, but decided to stay because my manager told me that, even though it is a thankless task, it means a lot to the doctors and nurses who need the entire history of their patients' records, and missing out something could mean the difference between life and death. Through this, I learned that no task is too small or insignificant, and even till today I try and give my best in everything I do.
Doris Wai, Multimedia Producer
You might also like:
5 tips on how to build resilience, recover from setbacks, and not be scared by 'failure' again
Five ways you can boost your CV and make summer a success
Adulting 101: tips on how to cope with change in your life so they don't overwhelm you
Sign up for the YP Teachers Newsletter
Get updates for teachers sent directly to your inbox
Sign up for YP Weekly
Get updates sent directly to your inbox