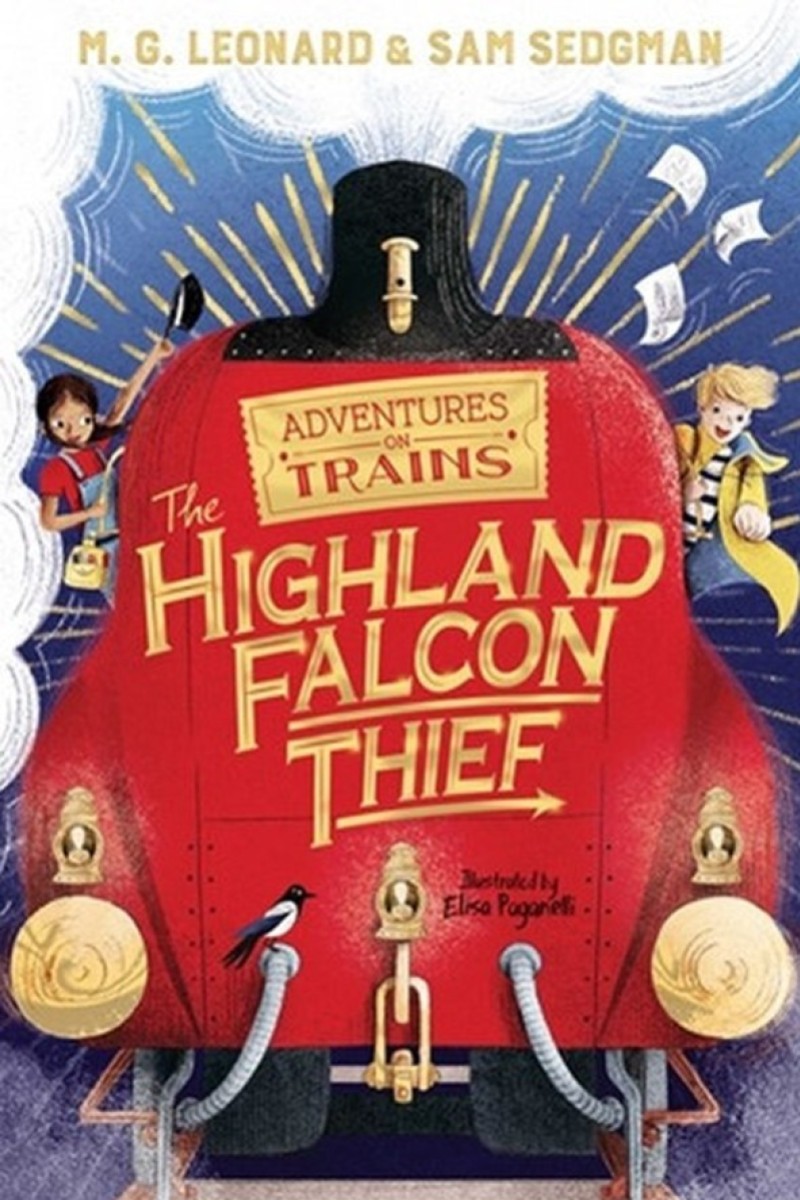 Book review: Climb aboard the Highland Falcon for a thrilling new steam train mystery
Like Agatha Christie's 'Murder on the Orient Express', this is set on board a train.

The retro detective story pays tribute to classic crime writers
The Highland Falcon Thief by M. G. Leonard & Sam Sedgman
The Highland Falcon Thief
By M. G. Leonard & Sam Sedgman
Published by Macmillan
ISBN 978 1529 0130 61
Agatha Christie, the famous British mystery writer, loved trains. "As for trains – what can beat a train? To travel by train is to see nature and human beings, towns and churches and rivers – in fact to see life," Christie said. She even set two of her best-loved detective novels on steam trains - Murder on the Orient Express and The Mystery of the Blue Train, where massive and magnificent steam locomotives roared their way through the countryside.
M. G. Leonard and Sam Sedgman's new series of novels, Adventures on Trains, is set in that era of steam locomotion. The Highland Falcon Thief is a steam train trip full of deception, detection and thrills.
While giving more than a nod to Christie's Orient Express, this new novel has its own track to speed along, and the crime to solve is theft, not murder.
Hal Beck's parents need him out of the way, so when the chance to take a trip with his travel writer uncle comes up, Hal is quickly packed off to join Uncle Nat in London.
Nat is steam-train-obsessed­, and he's taking Hal on the last-ever journey of the soon-to-be-retired steam train, the Highland Falcon. But Hal doesn't share his uncle's excitement. In fact, he has trouble thinking of anything that could be more boring than a three-day train trip to Scotland with an uncle he hardly knows.
But things get interesting when an odd bunch of passengers climb on board the train. Leonard and Sedgman have assembled an interesting bunch of fellow travellers including a shifty, self-made millionaire, a selfish actress, a not-to-be trusted baron and his son, and a high and mighty female aristocrat. All of them become perfect suspects when the crime is committed.
Things seem less bleak for Hal when he makes friends with Lenny, the daughter of the train driver. Lenny shouldn't be on the train at all, but she is a massive steam train buff, and soon her enthusiasm rubs off on Hal.
When three pieces of valuable jewellery are stolen, the detection narrative takes off as Hal and Lenny collect evidence, and the finger of suspicion moves from one passenger to the next.
The build-up to the crime and its consequences are expertly plotted, and the final reveal certainly doesn't disappoint the reader.
The writers have put together a first-class page-turner in this first book in the series.
The setting and plot of the train-set mystery might not offer anything new, but The Highland Falcon Thief is a fast-paced and exciting read for pre-teen readers. It's exciting to think where the next journey could take us - the Orient Express, perhaps?
Sign up for the YP Teachers Newsletter
Get updates for teachers sent directly to your inbox
Sign up for YP Weekly
Get updates sent directly to your inbox