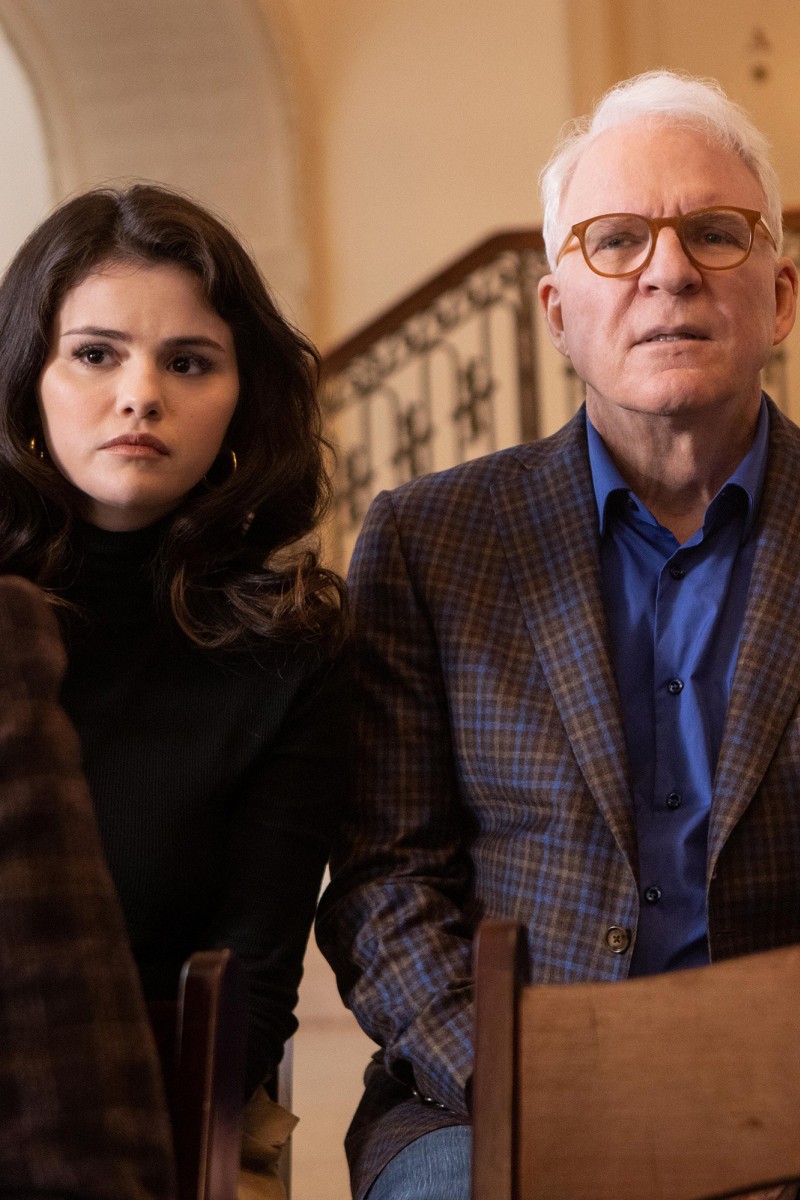 The 7 best TV shows of 2022: Wednesday, Ms Marvel and Spy x Family kept us glued to our screens
Check out these Korean dramas, superhero stories, and anime series on Netflix, Disney+ and Amazon Prime Video

The new seasons of Derry Girls, Never Have I Ever and Only Murders in the Building built off great stories and showed fantastic character development
Selena Gomez, Steve Martin and Martin Short star in "Only Murders in the Building". Photo: Hulu/TNS
With countless streaming platforms providing us with content from all around the world, there is no shortage of good television shows to sift through. We've outlined seven of our favourite series from 2022; from superheroes to Korean dramas, our list has it all.
My Liberation Notes
(Netflix)
Content warning: This show contains potentially mature content.
My Liberation Notes is a K-drama directed by Kim Seok-yoon, known for popular shows such as Law School.
Not everything is perfect in this "slice of life" series, which makes it more relatable. Siblings ​​Yeom Chang-hee (Lee Min-ki), Yeom Mi-jeong (Kim Ji-won), and Yeom Gi-jeong (Lee El) live in the countryside with their parents. Worn out by the monotony of adulthood, the siblings search for escape from their unexciting lives.
11 films we loved this year, from Top Gun: Maverick to Black Panther: Wakanda Forever
Mi-jeong finds fellowship in a "liberation club" at work, where she and two other outcasts try to find meaning wherever they can. It's there she meets the mysterious Mr Gu, who, like her, harbours a few secrets.
Through highs and lows, the characters find slices of what life is about. My Liberation Notes is a rewarding journey that asks the viewer, "How do you deal with the endless, small struggles of daily life?"
Content warning: Some content may not be suitable for kids under 14 years old.
In this update of one of pop culture's most famous families, the witty, sarcastic Wednesday Addams investigates a series of murders while attending boarding school at Nevermore Academy, a school for outcasts. The show is full of mythical creatures, spooky twists and striking fashion – the show's head of costume design, Colleen Atwood, is a 12-time Oscar nominee for Best Costume Design.
The role of Wednesday is expertly played by Jenna Ortega, who has been nominated for the Golden Globe Award for Best Actress in a Television Series Musical or Comedy for her work in the show.
The Summer I Turned Pretty
(Amazon Prime Video)
Released in June, this romcom drama fits a lot of character growth into just seven episodes. The Summer I Turned Pretty is based on the book of the same name by author Jenny Han, whose name you might recognise from To All the Boys I've Loved Before. Han also served as one of the show's screenwriters.
The Summer I Turned Pretty tells the story of 15-year-old Belly (Lola Tung) and her eventful summer holiday at Cousins Beach, where she hopes to fall in love. The series focuses on her romantic endeavours as she finds herself in a love triangle with two brothers, Jeremiah (Gavin Casalegno) and Conrad (Christopher Briney). However clichéd the premise of the series is, it's a fun watch with a summer, beachy vibe.
Season 2 of the show recently finished filming and is likely to air on Amazon Prime Video next year.
Hong Kong news wrap-up 2022: fifth wave of coronavirus, capsized Jumbo Floating Restaurant, and more
Only Murders in the Building Season 2
(Disney+)
In the first season, three strangers obsessed with true crime form an unlikely trio when they investigate a murder at their apartment building in New York City. Comprised of comedic duo Steve Martin and Martin Short, as well as former Disney star Selena Gomez, the three embody their characters perfectly – all three have been nominated for Golden Globe Awards for their performances.
Season 2 of the series has lived up to the standards set by season 1, with its quick-witted writing, well-developed characters, great acting and brilliant humour. The main trio are confronted by the death of Bunny, head of the board at their building, and they must follow every clue to find out who did it – learning more about each other and the building in the process.
Only Murders gives a modern twist to the classic whodunnit and is full of ingeniously satisfying surprises and resolutions.
At the start of the show, Kamala Khan (Iman Vellani) is just another fan of the Avengers, a teenager from New Jersey, and an angsty Pakistani-American child of immigrants. But when she finds a magical bangle from her grandmother, she embarks on an emotional journey across countries and generations. Her best friends Bruno (Matt Lintz) and Nakia (Yasmeen Fletcher) are forever supportive as she fights against enemies coming from multiple directions.
Full of heart and spirit, the show and its characters are dutiful in their portrayal of the Muslim community in Jersey, exploring the traumas of the partition and the beauty of family. With the last episode featuring a surprise visit from Kamala's hero, it's clear that season two will take audiences on another ride.
Never Have I Ever Season 3
(Netflix)
This season of Mindy Kaling's hit show saw main character Devi (Maitreyi Ramakrishnan) grow and learn in leaps and bounds. Her relationship with her mother, friends, boyfriends and herself have all come a long way since season one, when she was still freshly dealing with her father's sudden passing.
This season focused most on developing Devi's love for herself – it hasn't been easy for her to be labelled "Crazy Devi" by many of her peers. But even at her lowest lows, Devi's mother reassures her that she is "never too much and ... always enough".
We're excited to see what happens in the fourth and final season, as Devi is set to graduate and head to college.
Based on the Japanese manga series written and illustrated by Tatsuya Endo, Spy x Family was one of the most simple and heartwarming anime shows of 2022. The series follows a spy named Loid Forger, who must create a family for a crucial mission for world peace. He adopts young Anya, who, unbeknown to Loid, has telepathic powers. Yor, whom he marries, also hides that she is a secret assassin.
Season 1 moves expertly from Loid's life-or-death operations to his growing affection for his family, and it's full of laughs, genuine emotion and impressive action scenes. With a second season and a film expected to premiere next year, we look forward to seeing a whole new set of adventures for this bizarre but endearing family.
The biggest international news stories of the year
Derry Girls Season 3
(Netflix)
In Derry Girls, show creator Lisa McGee has given us a hilarious and heartfelt glimpse into the lives of five teenagers who lived through the Troubles – a "low-level war" centred on whether Northern Ireland should remain part of the United Kingdom or rejoin a united Ireland. The Troubles lasted around 30 years and could often get violent.
This season, the show's group of five teens led by Erin Quinn (Saoirse-Monica Jackson) grow through grief, political conflict and petty and momentous disagreements. The series finale has them confronting thorny family pasts and sorrowful losses alongside the power of friendship, community and compassion.
There are few teen shows that can tackle so much in so little time – most episodes are under 30 minutes long – but the talented cast and crew navigate this effortlessly, with moments that make you snort with laughter followed by ones that make you contemplate what's important in life.
While it is sad to see such a fantastic show end, we are grateful for all the lessons, hijinks and heart it gave us along the way.
Sign up for the YP Teachers Newsletter
Get updates for teachers sent directly to your inbox
Sign up for YP Weekly
Get updates sent directly to your inbox