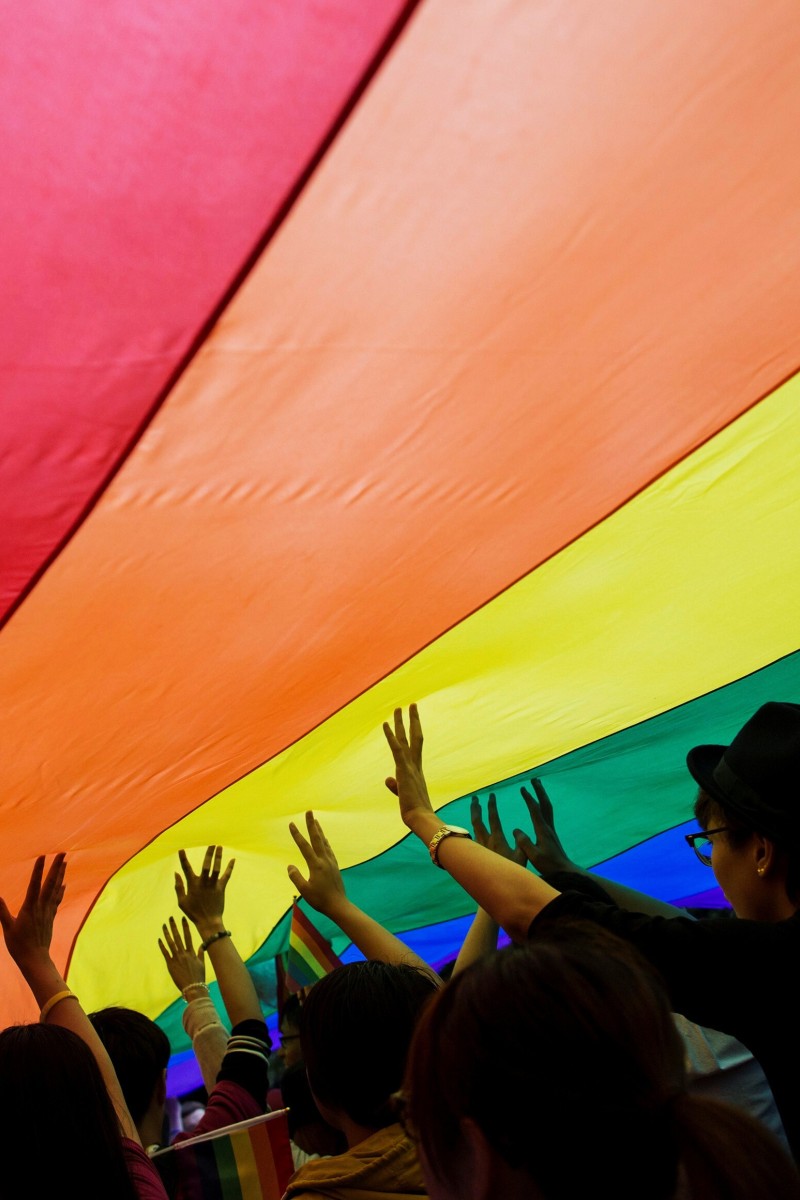 Author Jason Ng and student Tiffany Yu talk discrimination, self-love, and the importance of finding your tribe

They also discuss hate crimes, law, and how technology has empowered them to be true to themselves
Junior reporter Jess Yung
|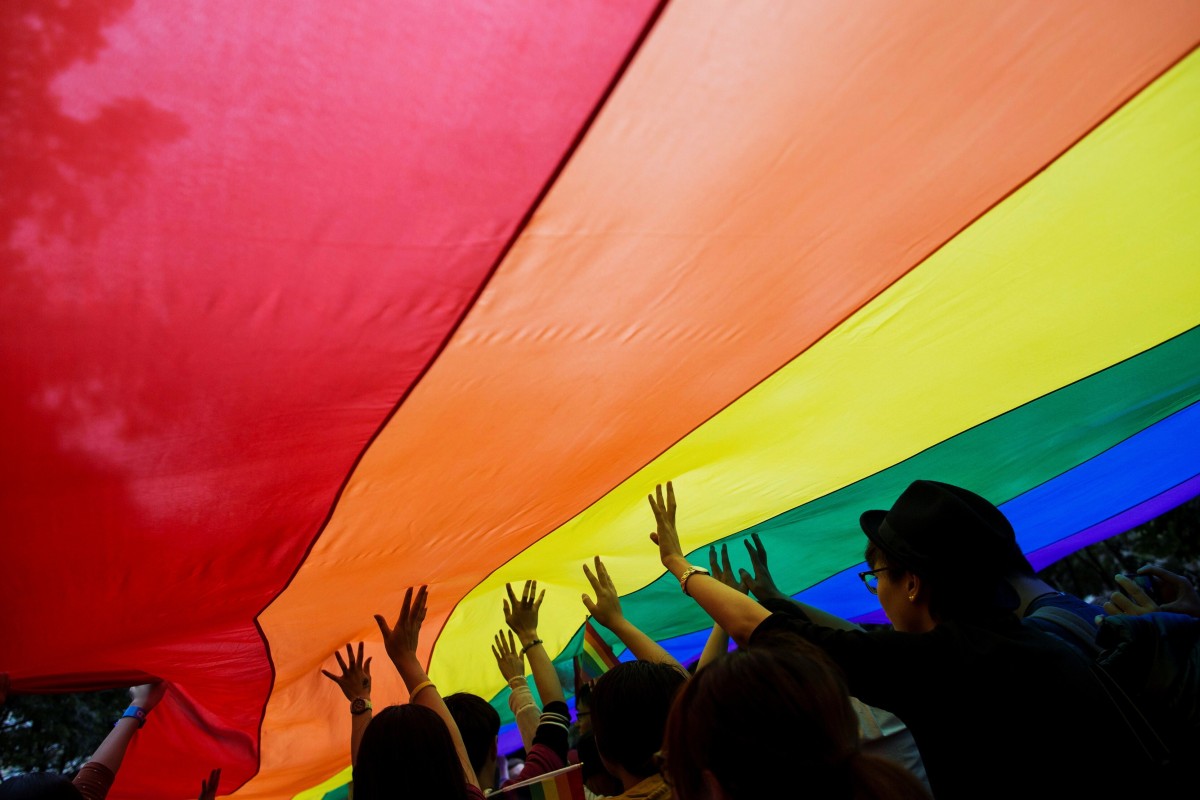 Hong Kong's LGBTQ+ community have an increasing amount of support, including from within.
Seventeen-year-old student Tiffany Yu and 47-year-old author Jason Ng are part of Hong Kong's LGBT+ community. With a 30-year gap between them, they are from completely different generations. Does this make a difference to how they view the world?
Speaking to them both, it was clear there were differences in their experiences and opinions. But their individual perspectives proved a useful indication of how far Hong Kong's LGBT+ community has come, and where it still needs to go.
While they both discovered their sexuality at a young age – Tiffany realising from social media that she was attracted to both boys and girls, while Ng found out he had a preference for men during his overseas study – their reactions were very different.
What NOT to say when your friend comes out to you
"Traditional [Hong Kong] values frown upon homosexuality, and as I grew up in a family with those values, I was really scared," explains Tiffany.
"I was more scared because I was confused. I didn't know what I was identified as, so I was afraid to be identified a certain way."
Ng, on the other hand, felt none of that.
"It was just a part of who I am. I knew I was different, and growing up in Hong Kong, we're trained to be problem-solvers. So it was more like, 'I am different from everybody else, how should I deal with it?'"
Two teens discuss LGBTQ+ discrimination and the importance of education
Going to boarding school, he says, "also eased the transition. We all came from different corners of the world ... and we each brought different things to the table ... I'm used to changes."
However, he stresses that everyone's sexuality and experience with it is unique: "What I had was my own personal experience, and I don't want to suggest that whatever I experienced represents the entire community, because each person deals with the issue differently."
Another difference between Tiffany and Ng's pasts stems from the rapid progress of technology and its impact on the LGBT+ community.Having grown up before the internet was invented, Ng says its advent marked a huge development in the way he met other LGBT+ people – something the younger generation might take for granted.
Ng says an anti-discrimination law is of ultimate importance to the community."When I moved back to Hong Kong in the early 2000s, meeting people was a physical activity. But these days, [there are apps that] tell you where the nearest gay person is. It makes meeting a lot easier and a lot more transparent."
In terms of LGBT+ activism, both Ng and Tiffany said they wanted to contribute to the community. Tiffany's activism is geared towards reducing and preventing LGBT+ discrimination and hate crime.
These stem "from a lack of access to education about the LGBT+ community. Although that kind of information has become a lot more accessible with the internet and social media, a lot of that information can be wrong."
LGBTQ+ teens, it's time to be proud to be yourself; everyone else is taken
Meanwhile Ng is more concerned about the anti-discrimination law.
"Depending on which stage of life you are in, and your own personal context, different things might be important," Ng said.
"I think the anti-discrimination law has the most symbolic importance. Why can't our society recognise who we are and grant us the same rights?"
One view that Ng and Tiffany share is that Hong Kong's LGBT+ community has given them a place where they seem to belong. Ng recalls marrying his partner in Canada last year as one of the happiest moments in his life, while Tiffany talks about how momentous it was to see an LGBT+ club established in her school.
5 YA books featuring LGBTQ+ protagonists and storylines everyone should read
"I didn't think there'd be a community, but when I found out about the club, I felt encouraged, relieved and happy. Knowing that there is a community that can offer you support and understanding is important."
Tiffany is grateful for the work older members of the LGBT+ community have done to make life a little easier for her generation. She says: "Older generations were very strong. The situation for LGBT+ people was a lot worse back then, so it's really empowering to know that they have powered through and are still staying true to themselves to this day."
Ng advised the younger generation to be "unapologetic".
"The moment you do that [apologise], you lower yourself. You haven't made a mistake. It's instinctive to say 'I'm sorry' because you feel like you're disappointing [other people]. But there is no need for that at all. The LGBT+ community will always be there to support each other."
Sign up for the YP Teachers Newsletter
Get updates for teachers sent directly to your inbox
Sign up for YP Weekly
Get updates sent directly to your inbox