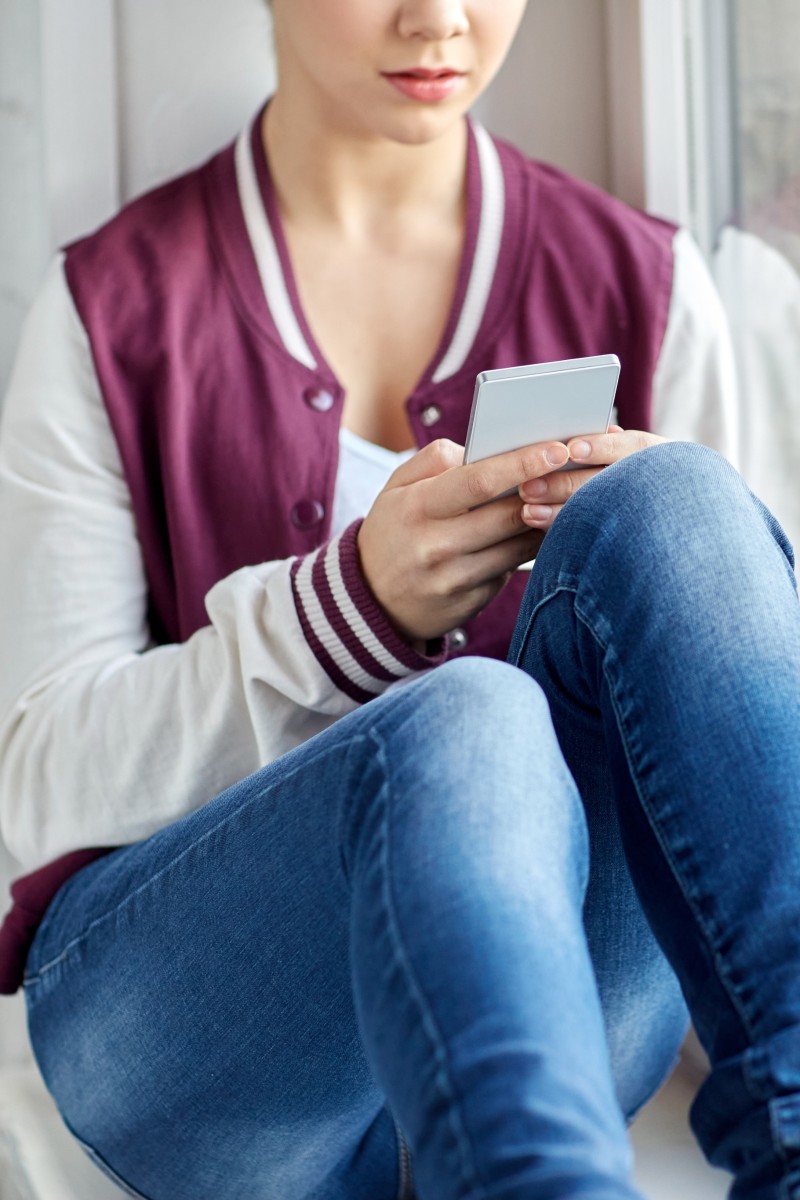 You may think your parents are overreacting by keeping you home all the time, but they're just doing their best during a scary situation

Here's how to ask for some wiggle room to see friends and go outside once Hong Kong's coronavirus situation stabilises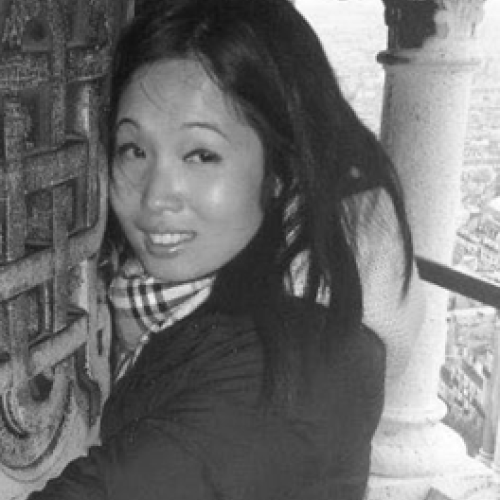 Doris worked in educational publishing, including the BBC and Cengage prior to joining the Post in 2018. She specialises in creating graphics and digital learning content, and has a particular interest in issues related to mental health and wellness.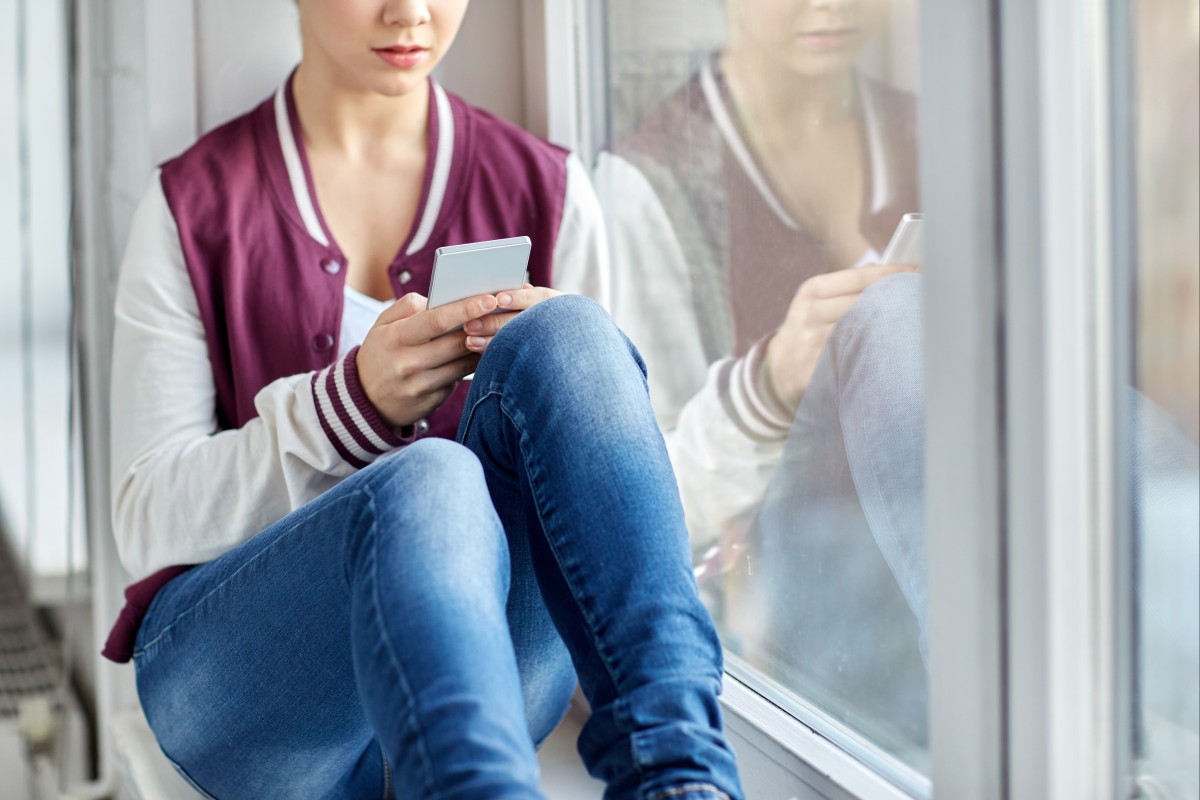 We know you might be losing your mind being stuck inside during the fifth wave, but your parents are doing their best during a scary situation. Photo: Shutterstock
Hong Kong's summer holidays have started four months earlier than usual for most local students, while international schools have switched back to online learning. It's all part of an effort to keep people at home during the city's devastating fifth wave of coronavirus. Though many teens are used to the "new normal", it does not make it any easier when we are told we can no longer go out for a snack run with our BFFs.
Katie Leung Pui-yan, a clinical social worker at Lifespan Counselling in Hong Kong, decodes what parents are feeling about the city's Covid-19 situation, why they seem to be overreacting, and how to negotiate with them to get some wiggle room to hang out with friends as and when coronavirus cases decline.
Why emotions should be a school subject
This is a tough time for teens and parents alike, but the stress of parenting is at an all-time high, with recent news of children as young as four years old succumbing to the highly infectious Omicron variant.
Leung, who is also an adviser at Kely's Project Connect, a local network where teens can get referrals for professional mental health services, said: "Naturally, parents are anxious and want to keep their kids safe," adding that the government's policy of putting infants and children into isolation facilities with no family contact allowed is making them even more reluctant to let their children socialise outside the home.
"But that's not necessarily the same for teens who might feel that they are less likely to be significantly affected by Covid-19 and that they are young and invincible," she said.
Katie Leung Pui-yan is a clinical social worker at Lifespan Counselling in Hong Kong. Photo: Handout
As you can probably guess, this can lead to unnecessary conflicts at home. Teens may feel like their parents are being unreasonably strict and stifling their freedom. But before you start butting heads with them, take a moment to try and understand what they are going through.
Leung said: "Parents have your best interests at heart and they are probably feeling confused about the news they are getting about the pandemic. When dealing with so much uncertainty, their most natural response is to go for the safest option, which is to stay indoors." However, she added that staying at home for prolonged periods of time can be detrimental to teens' mental health.
Leung said some of her younger clients have not left their homes since the fifth wave of Covid-19 started in Hong Kong, and life is getting repetitive and boring. The situation is even more gloomy for those who are preparing for their HKDSE and university entrance exams.
How social anxiety affects teenagers and when you should get help
She has also noticed an upwards trend in depression and sadness in the city's youth. "With so much uncertainty, it is understandable that some parents may not be prioritising their children's mental well-being over their physical health and resort to just keeping them at home," Leung added.
This strategy is not sustainable in the long term and can actually do more damage than good. "A lot of kids love to stay home and watch Netflix but there's only so much you can do. After that, your mind just gets fried," she said.
This sense of restriction can be particularly vexing, and this is when teens need to be able to have a conversation with their parents on striking a balance between their physical and mental well-being when the current Covid-19 wave eases.
We know you're probably going crazy right now, but just hang in there. Before you know it, you'll be able to go back outside again. Photo: Shutterstock
"That would probably be a good time to negotiate with your parents, but don't expect to be able to resume normal activities with your friends," she said. Instead, you could ask if it is possible to go out for a short walk during off-peak hours to get some fresh air, while reassuring them that you'll practise social distancing and keep your mask on at all times.
It is also important to follow through with what you agreed on. This signals to your parents that you are being responsible, so they learn they can trust you and may be willing to give more leeway.
That said, some parents might still be adamant about their ideas and in such instances, effective communication is key. The clinical social worker shared that people tend to talk about their concerns during a conflict instead of listening and understanding each other.
How to beat cabin fever if Covid is keeping you indoors
"If you are able to acknowledge what your parents are going through, there might still be some wiggle room, but if all your parents are hearing is that they are being unreasonable, they are likely not going to negotiate with you, even when Covid cases go down," she explained.
On the contrary, there is a high chance that they will think that since you do not understand where they are coming from, they might even enforce more rules.
Leung emphasised that at the end of the day, parents will do what is needed to protect their children, and that they will not be able to be less anxious until they are convinced that their child can make good decisions and that it is safe for them to go out again.
The Hong Kong artist who wants you to talk about your emotions
"It's no doubt very hard for youth right now because a big part of their life includes social activities and without it, it totally sucks," she said.
But as bleak as it seems right now, it is still best to wait for this current wave to ease before negotiating for your freedom to hang out with friends.
"Remember to take your parents' worries into consideration," Leung said. "Hang in there! Patience, communication and trust building goes a long way, especially during these tough times."
Sign up for the YP Teachers Newsletter
Get updates for teachers sent directly to your inbox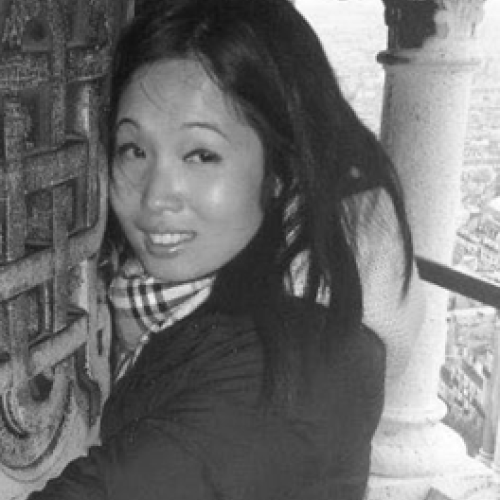 Doris worked in educational publishing, including the BBC and Cengage prior to joining the Post in 2018. She specialises in creating graphics and digital learning content, and has a particular interest in issues related to mental health and wellness.
Sign up for YP Weekly
Get updates sent directly to your inbox