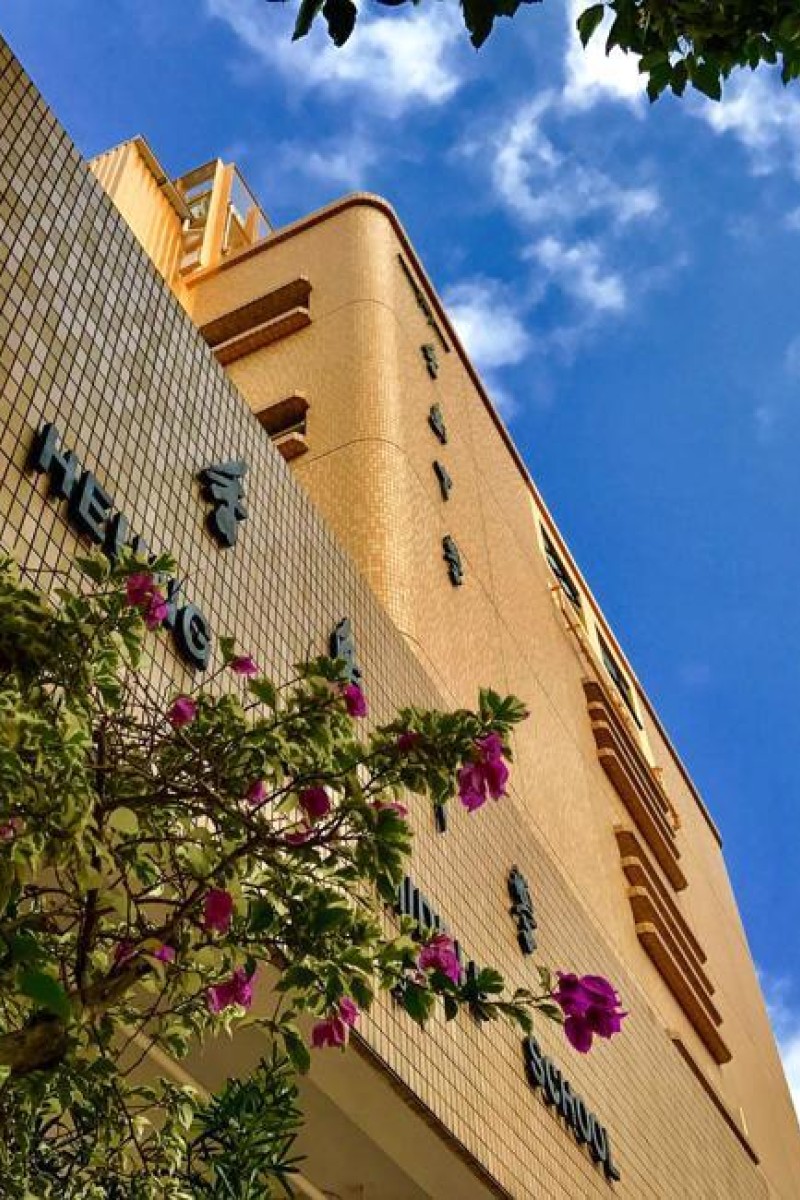 Heung To Middle School defends suspending student for displaying 'Free Hong Kong, Revolution Now' during online lessons
The Education Bureau said the phrase carried implications of independence and advocated secession 

The school has previously described itself as 'traditional and patriotic', saying it wants students to recognise their identity as Chinese nationals
The principal of Heung To Middle School defended the decision to suspend the student, saying the school places a great importance on students' moral education. Photo: Facebook
Heung To Middle School released an internal statement to parents after suspending a student for displaying the slogan "Free Hong Kong, Revolution Now" during online classes, saying disciplinary action had been taken in accordance with Benjamin Franklin's maxim of "love well, whip well".
Without going into details of the case, the statement said that the school's disciplinary actions were aimed at letting students reflect on their mistakes, and that the school had "always attached great importance" to teaching students to abide by the law and foster their sense of national identity.
Last Monday, a Form Four student at the school in Kowloon Tong was told by management that he would be suspended for a week for having an image of a flag bearing the controversial slogan as his profile picture for online lessons, according to the school's student concern group.
Teacher fired from 'patriotic' school over 'Glory to Hong Kong'
The group added that the student was warned by management that he could be given demerits, and was told to consider transferring to another school.
Heung To's student concern group had criticised the student's penalty as "too harsh", while the Education Bureau weighed in last week to say the slogan carried implications of Hong Kong independence, and advocated secession or subverting the power of the central government.
In a statement issued by principal Wong Chung-leung, the school, which has described itself as a "traditional patriotic school", said penalties given to students were based on the severity of the infraction. 
Hong Kong independence 'not off-limits' in classroom discussions
"As an education institution that has been up and running for 75 years, our school has an established mechanism to handle students who break the rules, and hands down disciplinary actions according to the nature and seriousness of the case, as well as the student's attitude, with an aim to let them reflect on and correct their mistakes," he said.
"We have always attached great importance to students' moral education, teaching students to abide by the law, to distinguish between right and wrong, and to recognise their sense of identity as Chinese nationals."
The statement added: "By taking disciplinary actions, we are abiding by the principle of 'love well, whip well' … We don't want to see any student's future being destroyed because of their participation in any illegal activities."
Sign up for the YP Teachers Newsletter
Get updates for teachers sent directly to your inbox
Sign up for YP Weekly
Get updates sent directly to your inbox