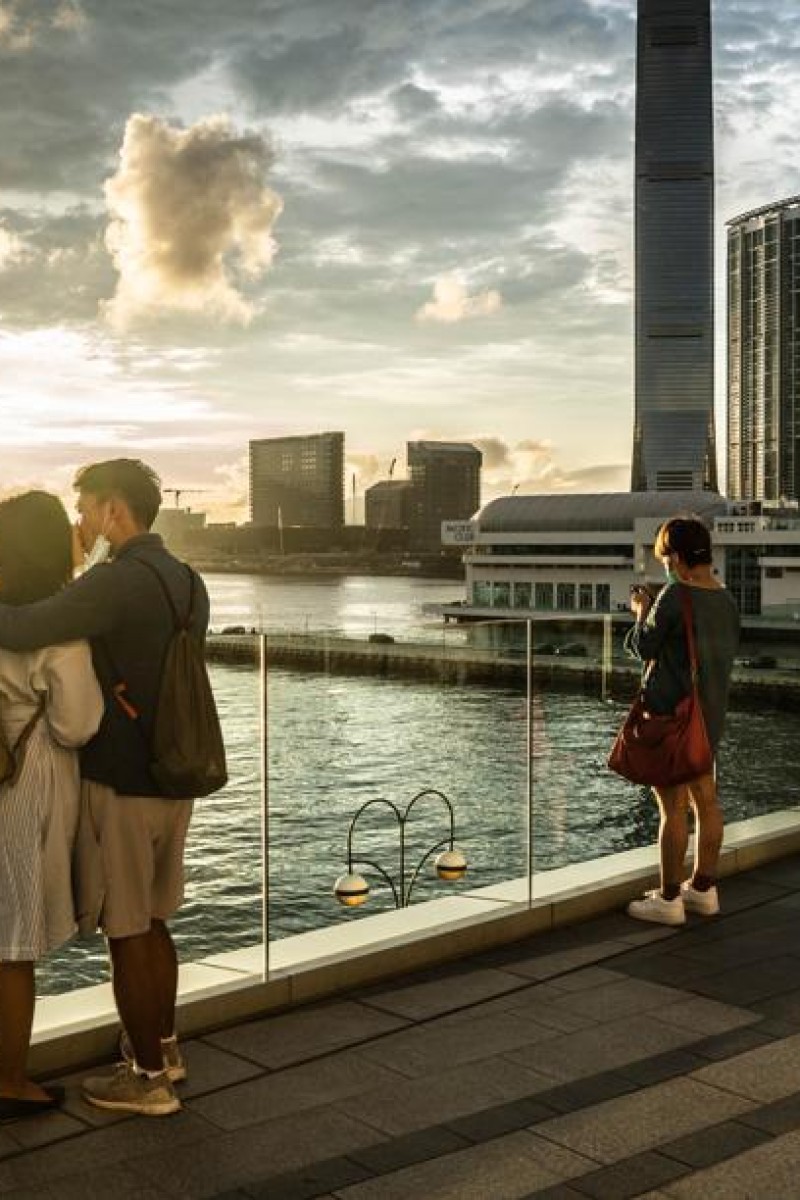 Hong Kong medical experts warn that fourth wave of Covid-19 could start 'sooner than we think'
Easing travel and social distancing restrictions could lead to an increase in coronavirus infections 

Winter and influenza could also pose new challenges and doctors advise people to get flu jabs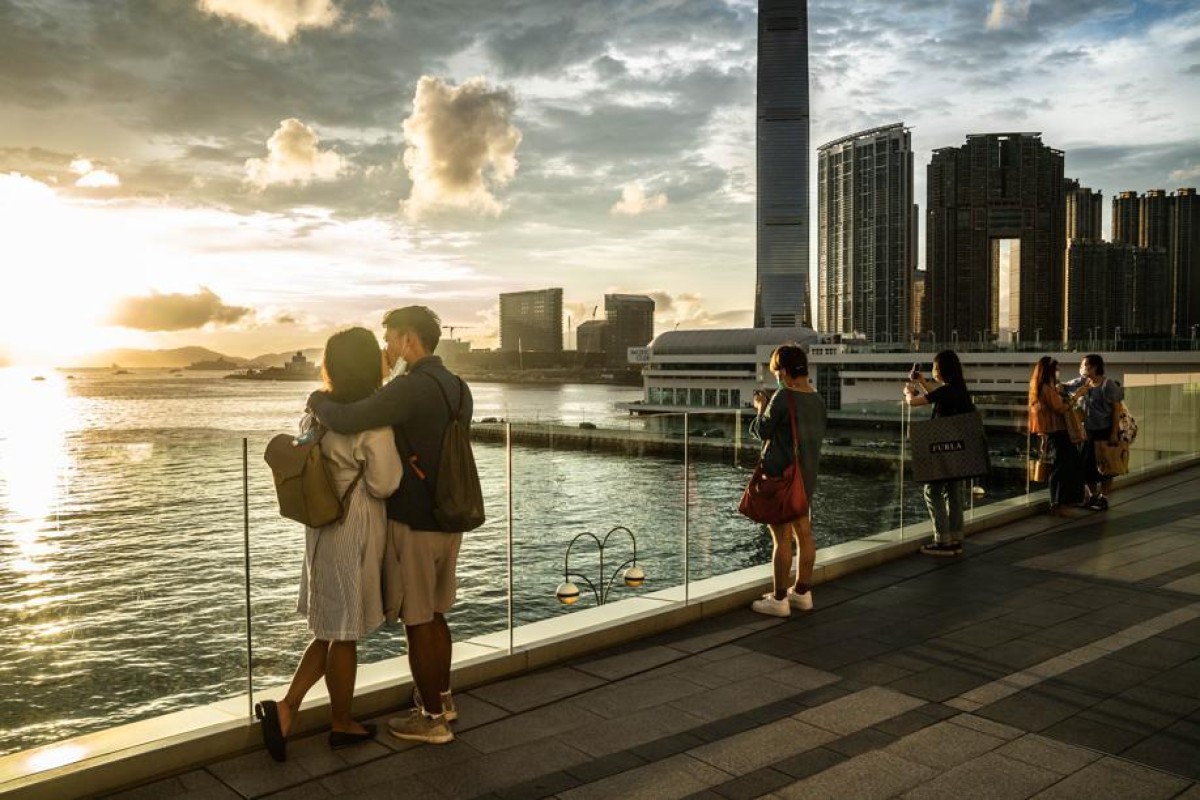 Social-distancing measures have been relaxed in Hong Kong, but experts warn a fourth wave of coronavirus infections could be just around the corner. Photo: Bloomberg
Hong Kong is on the brink of a fourth wave of Covid-19 infections because of a combination of factors, from untraceable cases in the community, to sick travellers slipping past checks, and the looming flu season, health experts warn. 
They worry that as Hong Kong eases pandemic travel restrictions and allows more visitors, undetected imported infections will set off another spike in cases especially if they combine with untraceable ones in the city. 
Experts are in favour of a massive flu vaccination campaign this year, because dealing with a surge in Covid-19 infections could become complicated if winter brings a sharp increase in cases of flu. 
"I am a bit worried that our fourth wave might start sooner than we were hoping," said Professor Benjamin Cowling, head of epidemiology and biostatistics at the University of Hong Kong's school of public health.
Professor Cowling warned it would take only a few local transmissions in the community to spark a fourth wave. 
"What we have learned from the last nine months of Covid-19 is that when we have infections locally and we are not doing much social distancing, numbers will tend to go up from week to week," he said.
So, he is worried that with the recent easing of restrictions, allowing the reopening of venues such as bars, cinemas and karaoke lounges, the next spike in infections could happen anytime.
Agreeing, two government coronavirus advisers were also concerned that a much touted plan to create "travel bubbles" and reopen the border would result in importing the virus once again.
Single-use masks during Covid-19 pose an environmental problem for Hong Kong
David Hui Shu-cheong, a professor of respiratory medicine at Chinese University, believed the fourth wave would be triggered by imported cases just as in the earlier spikes. 
Research has shown that imported cases played a key role in spreading the virus in the community in the first three waves of the infections – the first was triggered mainly by a pair of tourists arriving from the mainland, the second by students and working people returning from Europe and North America, and the third by sea and aircrew who were exempted from quarantine. 
"One needs to be careful when the border is reopened," Hui said. 
Professor Gabriel Leung, dean of HKU's faculty of medicine, said community outbreaks had been curbed largely because there were only a few remaining chains of transmission locally, and they had not come together to initiate a new wave of infections.
People enjoy the long weekend at a bar in Soho, Central, as social distancing measures relaxed. Photo: SCMP/ Felix Wong
The arrival of cooler year-end weather could make a fourth wave of Covid-19 infections different from the earlier rounds. Experts said winter allowed viruses to survive longer and spread faster between people. 
Dr Joseph Tsang Kay-yan, co-chairman of the Hong Kong Medical Association's advisory committee on communicable diseases, said the weather could result in sick people having more nose and throat secretions, and Covid-19 could spread as they cough and sneeze.
He said even though having both the flu and Covid-19 might not increase the transmissibility of the coronavirus, a patient might get a more severe condition affecting multiple organs such as the heart, lungs and brain. 
Leung said a flu jab was therefore all the more necessary this year, and called for mass vaccinations to cover about 60 per cent of the population, up from about 10 to 20 per cent each year. 
How do students feel about going back to school during Covid-19?
Vaccination could also help doctors diagnose Covid-19 infections faster and relieve bed shortages at public hospitals, Leung said. 
Meanwhile, Professor Yuen Kwok-yung, a HKU infectious disease expert, was concerned that social-distancing measures were being eased at a time when there was a general fatigue among the public, who had been living with the curbs for most of this year. 
Hong Kong was also not yet anywhere near achieving herd immunity, when a large enough number of people – about 60 per cent of the population – become immune to Covid-19, making it less likely to spread. 
"The population has very low herd immunity even though we have had about 5,000 cases," Yuen said.
Sign up for the YP Teachers Newsletter
Get updates for teachers sent directly to your inbox
Sign up for YP Weekly
Get updates sent directly to your inbox