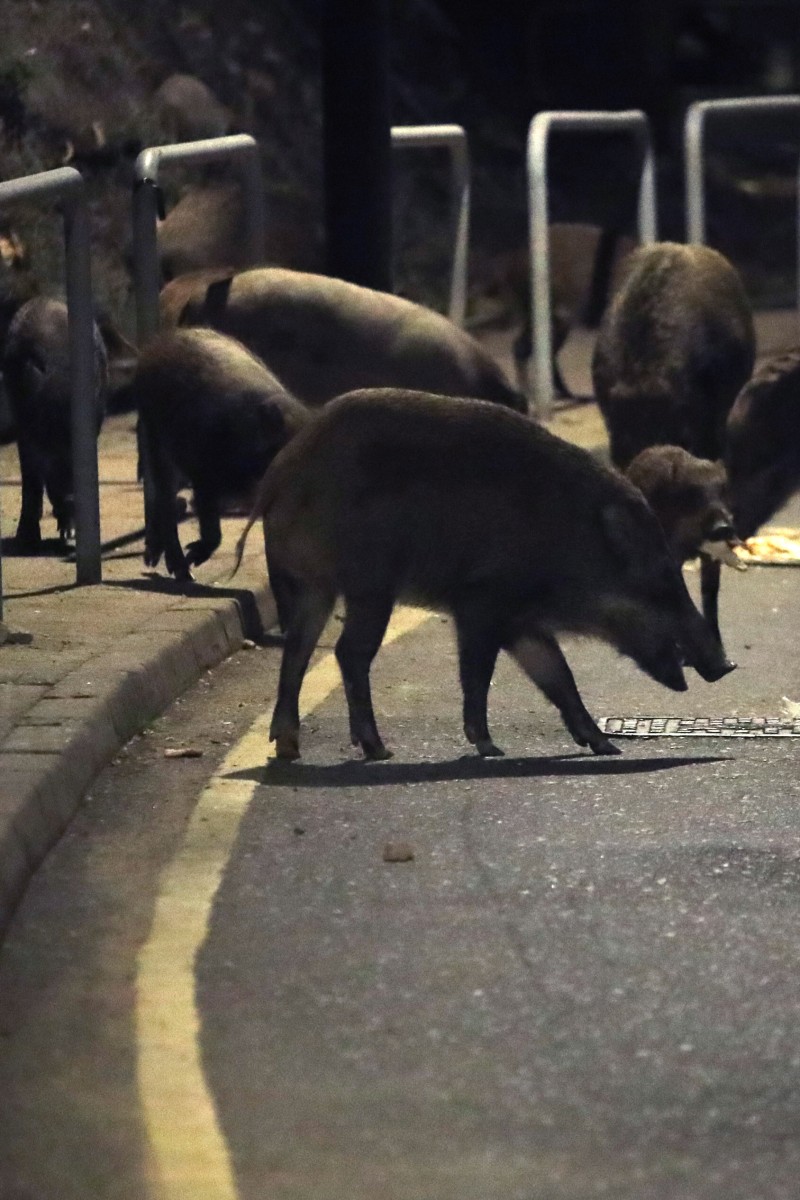 Hong Kong's new 'capture and kill' wild boar policy causes controversy
One primary school student has started an online petition asking the city's Chief Executive to reconsider the plan to kill wild pigs that wander into urban areas

Members of Canto-pop band Mirror and environmentalists have spoken out against the move, saying the boars aren't naturally dangerous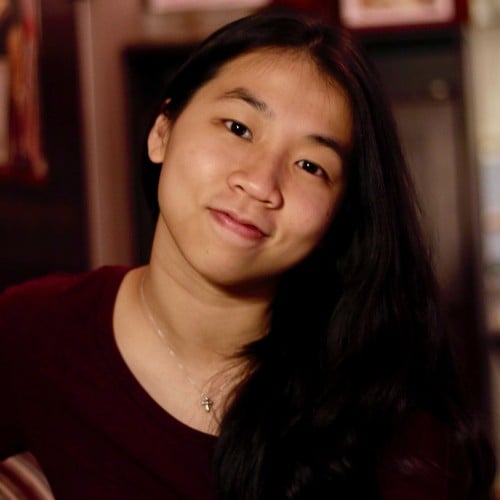 Yanni joined the Post in 2021. She has a bachelor's degree in communication and majored in international journalism. Previously, she worked at Reuters covering Hong Kong political news including the enactment of the national security law.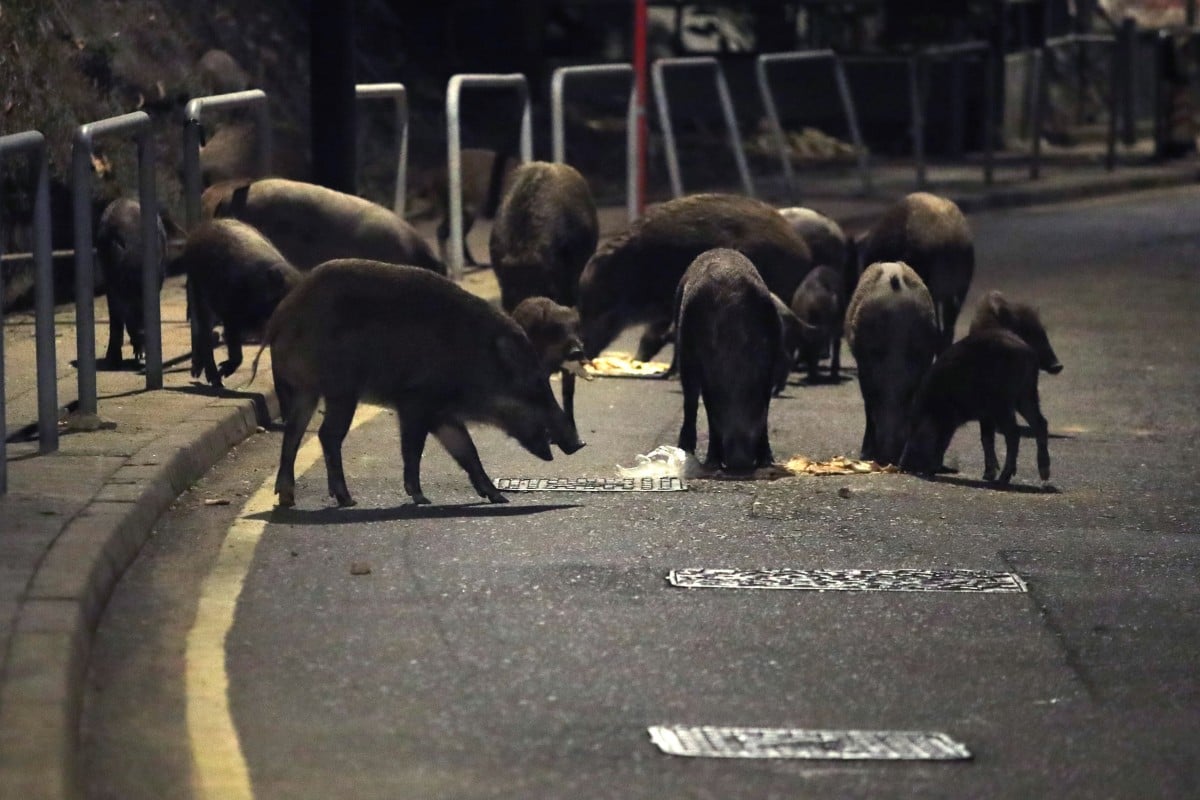 In the last few years, there has been an uptick in the number of wild boars wandering out of rural areas and into Hong Kong's neighbourhoods. Photo: SCMP/ Edmond So
One 9 year-old boy has written a public plea to Chief Executive Carrie Lam Cheng Yuet-ngor, asking her to reconsider the recent order to kill the city's wild boars, which has sparked widespread public outcry in Hong Kong.
Samuel Fung started an online petition last week titled "please do not kill the boars," expressing his sorrow at seeing the wild pigs killed when they wandered into human territories.
The primary student said he has encountered wild boars many times and has never been hurt, posting a picture of him within a short distance of a young boar.
What's going on with Hong Kong's wild boars?
"I believe they [wild boars] are defenceless, so I cannot understand why you [Carrie Lam] are doing this," wrote Samuel.
He said people have been cutting down trees and driving the wild boars out of their natural habitats. These animals are not the ones to blame, he said, especially considering how humans have taken away their food, too.
"It is like we started a war against the wild pigs and expected them not to hit back, and if they do so, we kill them," wrote Samuel in his letter.
Samuel Fung says it's not fair to punish the boars for what people have done, and they are defenceless and won't bother you if left alone. Photo: Samuel Fung
The Agriculture, Fisheries and Conservation Department (AFCD) replied to Samuel on Saturday, saying that as a responsible government, it needed to protect its citizens, including children such as Samuel, from the harm wild boars can cause.
The department also said the number of wild boar attacks has increased, from three cases in 2017 to 11 cases in the first 10 months of 2021, while the number of complaints about them causing a nuisance has surged in the last few years, rising from a few hundred to more than 1,000.
"Killing the boars should be a last resort," writes one student
The AFCD said they have carried out a capture-and-relocation programme since 2017 – in which wild boars are relocated to remote countryside areas and vaccinated or sterilised – but the overall situation has not improved, as the boars simply return to more urban areas.
"We have no choice but to use more assertive actions," the AFCD said in their reply, adding that authorities will not target wild boars living deep in the countryside.
The AFCD's announcement earlier this month, that wild pigs in urban areas would be "regularly captured for humane dispatch with a view to reducing their number and nuisance," came shortly after a police officer was injured when he was bitten by a wild boar.
"Art with a Purpose" attempts to tackle the city's plastic waste problem
The governmental department carried out its first capture operation in Wong Chuk Hang last Wednesday, when seven wild boars were killed. Officers were seen using food to attract the animals before putting them down.
The new policy has triggered public outcry. Local artists such as Hins Cheung and Anson Kong, from popular boy band Mirror, have expressed their concerns on social media, saying wild animals have the right to live in the city.
The city's leader defended the policy, however, saying they could harm children.
Agriculture, Fisheries and Conservation Department (AFCD) officers catch wild boars at Shum Wan Road, Wong Shuk Hang. Photo: SCMP/ Edmond So
"Many have seen clips online and are highly concerned that these boars are roaming about, or entering housing estates to injure residents, especially children," Lam said in a briefing last Tuesday.
Natural Network, an organisation that promotes environmental education, disagrees with Lam's decision.
"From our experiences and those of many hikers, the boars will not approach and attack humans unless they feel threatened or attracted by food," said Yanbo Yu, a natural education assistant at Natural Network.
Will Hong Kong ban single-use plastics?
She recalled a story from her hiking trip to Sai Kung with eight children this July, when the little kids encountered a wild boar when they got off the bus.
The children were a bit scared because some of them had never seen one before, at least not that close. Although some were scared and stepped back, others were very excited about meeting the animal.
Yu told the children to observe from a distance. She told them not to be afraid, as the boar was just looking to find food or take a stroll. The children were curious and said hello to the animal.
Wild boars at Aberdeen Country Park. Because of development in their natural habitats, they have been forced to venture further into residential neighbourhoods for food. Photo: SCMP/ Nora Tam
"The whole encounter was very harmonious. The wild boar was very calm and didn't want to attack us for food," Yu said.
Despite their size, Yu described wild boars as shy and docile.
"The increased conflicts between boars and humans over these last few years have been caused by feeding and the urbanisation of rural areas," she said.
What you should know about Hong Kong's waste-charging scheme
Yu stressed that it is important for adults to provide guidance when children run into wild animals, saying it is better to educate children about how to coexist peacefully with them than to simply tell them to stay away.
"Parents affect how children view these wild animals, in terms of whether they are willing to learn more about them or simply be afraid of them," Yu said.
Sign up for the YP Teachers Newsletter
Get updates for teachers sent directly to your inbox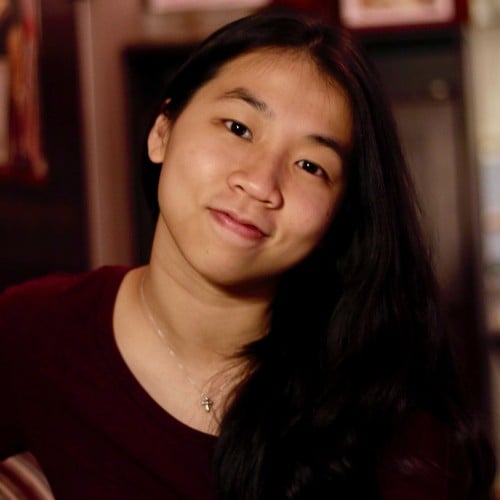 Yanni joined the Post in 2021. She has a bachelor's degree in communication and majored in international journalism. Previously, she worked at Reuters covering Hong Kong political news including the enactment of the national security law.
Sign up for YP Weekly
Get updates sent directly to your inbox