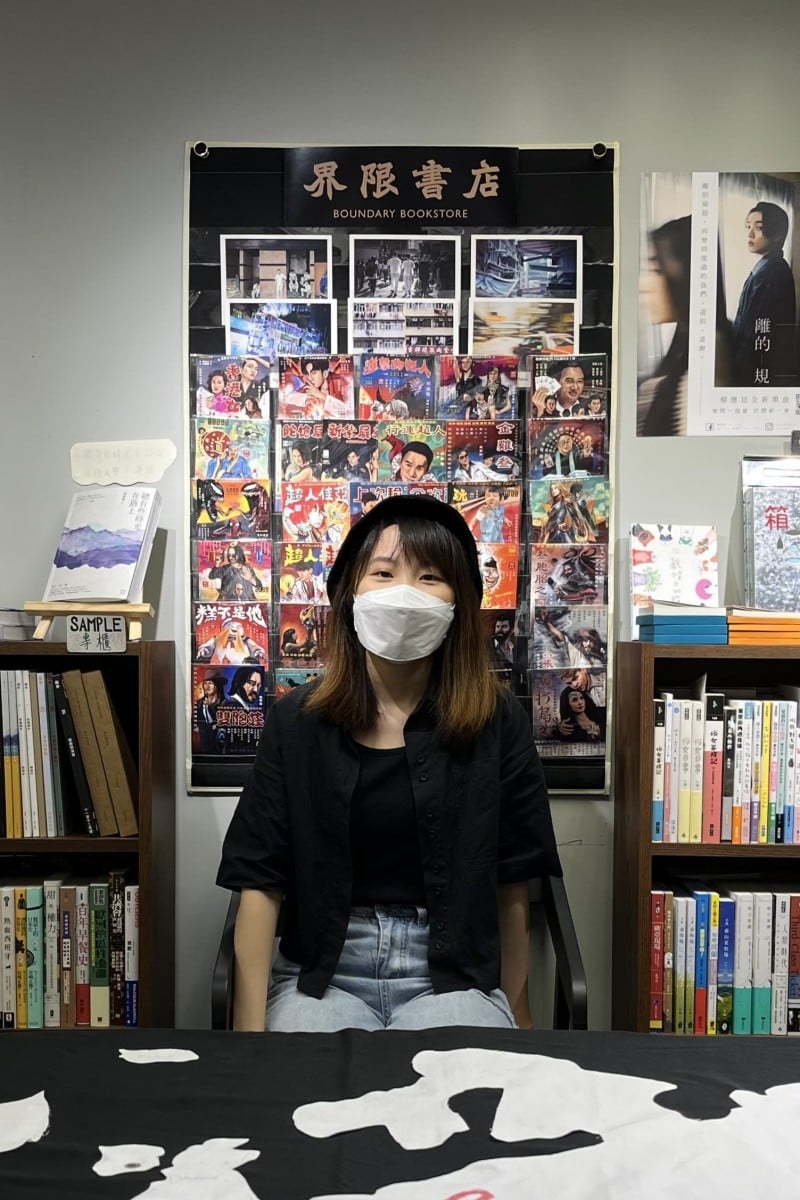 Boundary Bookstore helps locals quench their thirst for knowledge about Hong Kong history and culture
City residents have become more aware of Hong Kong news and politics, as well as locally-made products, says Boundary Bookstore co-founder.

Every week, Talking Points gives you a worksheet to practise your reading comprehension with questions and exercises about the story we've written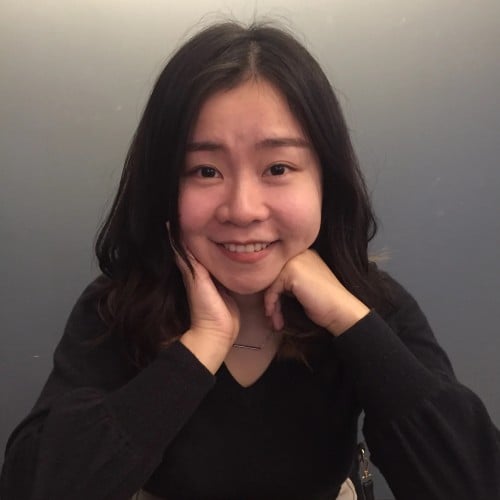 Kelly is a journalist from Hong Kong. She joined the Post in 2018, where she writes about Hong Kong's arts and culture, social welfare and the environment. She has a master's degree in Journalism from the University of Hong Kong.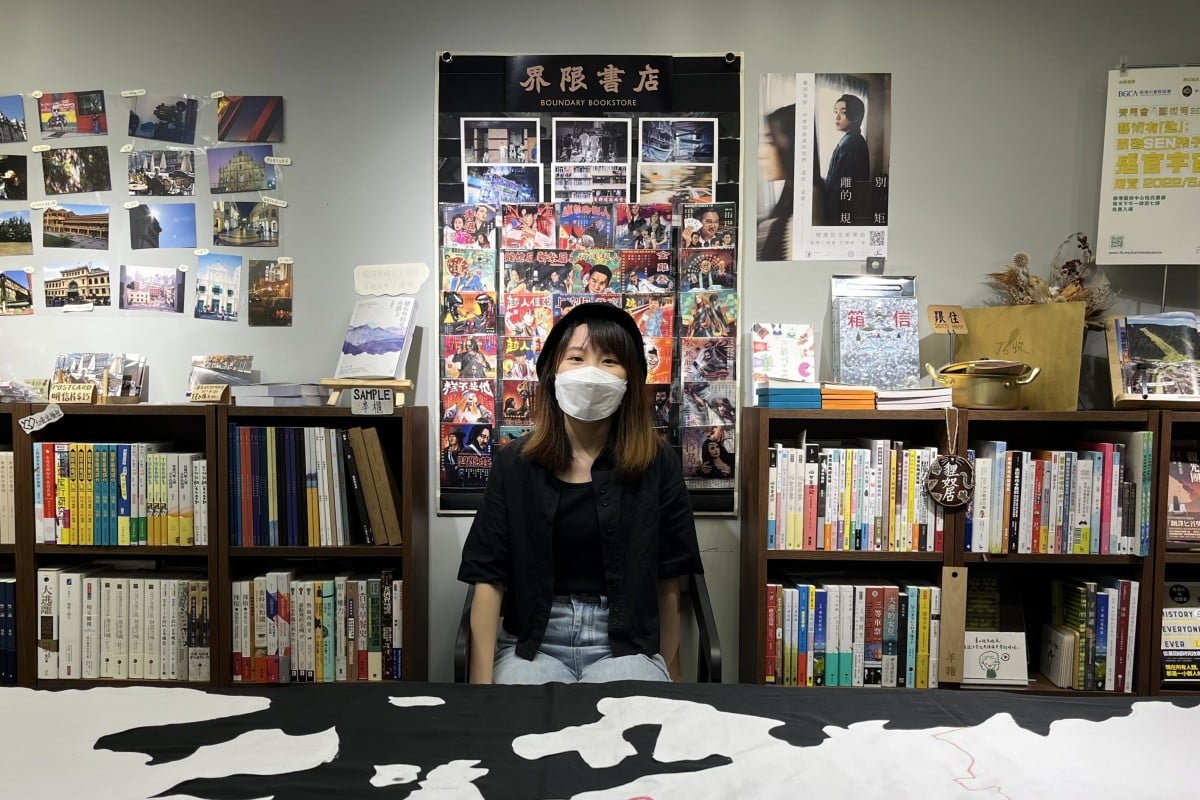 Minami* is one of the co-founders of Boundary Bookstore, which features books about Hong Kong's past and present. Photo: Kelly Fung
In a building on Nathan Road in Kowloon, Boundary Bookstore is a haven for books about the history and culture of a city battered by protests and politics.
A digital map of Hong Kong in the 19th century is on display at the bookstore's entrance, showing a dotted line that divided Hong Kong from mainland China in 1860. This is today's Boundary Street in Kowloon. The border, also known as the "Boundary Line", signified uncertainty about the city's future.
This inspired Minami*, 24, and a like-minded friend to open a bookstore themed on the city's past and present.
"We hope that everyone can remember their identity as Hongkongers and its history," she said. "Everything we have in the store is about Hong Kong."
Hong Kong artist on putting a lighter touch to city's heavy news
She chose to open the independent bookstore on January 26, paying homage to Hong Kong Foundation Day, which marks the day the city was colonised by Britain and established as a free port 181 years ago.
On the walls of Minami's bookstore, readers can find ageing newspaper clips about the colony, along with old photos of the city's landscapes and posters about historical events, including the Battle of Hong Kong, in which Japanese troops invaded the city in 1941.
In recent years, Minami has noticed more Hongkongers penning books about the city, which are popular among locals. Her bestsellers are the ones that introduce history in simple terms or publications about the protests.
"To me ... when people are confused about the future, they often look back on the past to seek comfort in it," she said. "There has been confusion and ambivalence about Hongkongers' identity because the city ... was once a British colony, and now it's been returned to China."
On Boundary Bookstore's walls hang pictures of old Hong Kong landscapes. Photo: Kelly Fung
She added that reading can help people get some clarity about their identity and the city's ongoing changes.
Hong Kong has seen a rise in independent bookstores since the social unrest in 2019, Minami added.
"Hong Kong residents have become increasingly aware of current affairs, politics and products made in the city," she shared. "I think it's because locals are seeking a sense of solace and support ... or that they need to find an emotional outlet."
The bookstore owner lamented that learning local history was not prioritised in today's education system: "You mostly learn about [mainland] Chinese history, and the brief information about Hong Kong has always been how a small fishing village evolved into the city it is today. Many don't get to learn about the city's history deeply."
Why historians at We Toast HK want you to look up from your textbook
In the shop's quest to educate its patrons about Hong Kong, it supports local independent publishers – for example, it has a section for titles from Hillway Culture, founded by political activist Raymond Yeung Tsz-chun, 31.
In May, Hillway Culture, famous for its sociopolitical titles, was banned from joining the annual Hong Kong Book Fair, prompting Yeung to host his own, featuring Boundary Bookstore and other local book shops.
Dubbed "The First Hongkongers' Book Fair", the in-person event was axed by the venue just one day before its opening, turning the fair into an online-only event.
Nevertheless, it was still a chance for Boundary Bookstore and other like-minded shops to share their mission with a wider audience, as the fair also caters to Hongkongers who have moved overseas.
Raymond Yeung is the founder of Hillway Culture and representative of the first Hongkongers' Book Fair. Photo: Sue Ng
"We still consider them Hongkongers. We hope to continue to serve them," said Yeung, who is also an author and former teacher. "Hongkongers overseas deserve a chance to get access to these books written by locals."
Rather than dwelling on anxiety about Hong Kong's future, Minami's shop is her way of promoting reading about the city's history.
"There is no use worrying too much ... we will continue to do what we can do," she asserted.
Another mission of the bookstore is to "break boundaries" in creative ways. About once every two months, Minami re-categorises the shop's titles and hosts a themed event to give customers a fresh perspective.
First 'Hongkongers' Book Fair' cancelled, moved online a day before start
Last month, Minami had the idea to expand her store's selection by including books about wars around the world. She and an intern crafted a world map and invited visitors to put a pin on places they wanted to read about. For example, if someone placed a pin on Nigeria, a book related to the African country would be added to the store.
"This way, readers can influence what books will be put on the shelves," she said, adding it was a way to reimagine the connection between the bookstore and its customers.
"We care a lot about interaction, so it is our wish to bridge the gap between people, especially seeing how locals have gone through some level of social trauma ... and the pandemic," she said.
*Full name withheld at interviewee's request.
Click here to download a printable worksheet with questions and exercises about this story. Answers are on the second page of the document.
Sign up for the YP Teachers Newsletter
Get updates for teachers sent directly to your inbox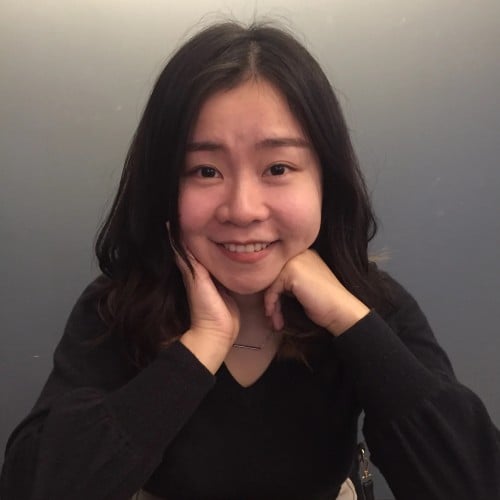 Kelly is a journalist from Hong Kong. She joined the Post in 2018, where she writes about Hong Kong's arts and culture, social welfare and the environment. She has a master's degree in Journalism from the University of Hong Kong.
Sign up for YP Weekly
Get updates sent directly to your inbox