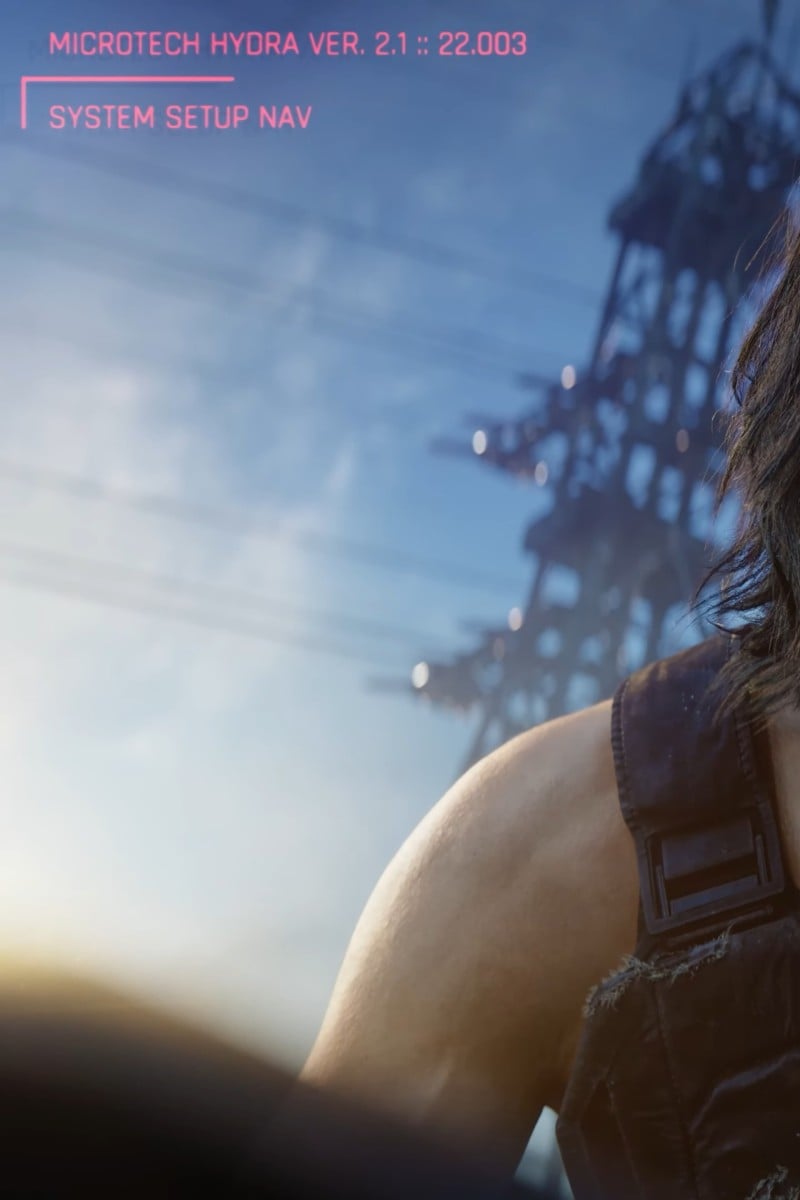 Most anticipated games of 2020: Cyberpunk 2077, Ghost of Tsushima and more
Here are the best upcoming titles this year for PS4, Nintendo Switch, Xbox and PC

If you're stuck indoors anyway because of the coronavirus lockdown, might as well play these blockbuster games
Cyberpunk 2077 will star Keanu Reeves in an undisclosed role. Photo: CD Projekt RED
Here's some great news for video gamers worldwide. Despite a less-than-stellar start to the year (coronavirus, national security law, etc), 2020 will end on a high note for gamers with some of the most anticipated and exciting releases hitting stores in the next six months.
Ghost of Tsushima (July 17)
An open-world action adventure game where you are a samurai in a historically accurate version of Japan in the 13th century. You have to help defend the Land of the Rising Sun during the Mongol invasions.
From the developers of the Infamous series of superhero games, Ghosts of Tsushima is a cool, single-player game that features impressive visuals and a technical combat system.
Total War Saga: Troy (August 13)
Creative Assembly's long-running strategy series recreates the Bronze Age in Greece, and draws inspiration from both historical and mythological events from Greek poet Homer's version of the Trojan War.
Like a previous game in the series, Total War: Three Kingdoms, Troy presents a romanticised version of history with epic heroes fighting larger-than-life battles.
Pokemon Unite is a League of Legends style MOBA for Nintendo Switch and smartphones
Crusader Kings III (September 1)
For strategy game fans, Paradox's grand sequel to Crusader Kings is coming out this year. Players control an entire noble lineage in the Middle Ages and build their armies, wealth and influence through military conquests.
The new game has added features, including character classes for your ruler and improved AI. It also supports robust modding (modifying, making changes) for those who want to tweak the game with their own rules.
Wasteland 3 (August 28)
The only crowdfunded (where the players of a video game pay to back the development efforts) entry on this list, this role-playing game raised US$3 million in only a month on video game platform Fig.co in 2016. Players control a squad of Rangers in a post-apocalyptic frozen wasteland as they try to survive in the harsh environment and navigate between warring factions that have their own agendas.
A new feature is that players can cooperate with a friend, a first for the series.
Free Nintendo Switch Jump Rope Challenge game: It's fun to skip (virtually)
Cyberpunk 2077 (November 19)
Announced in 2012 and delayed repeatedly, this action role-playing game – based on the Cyberpunk 2020 tabletop role-playing game by Polish game developer CD Projekt – is one of the most anticipated games of the year.
The player takes on the role of a cyber-enhanced mercenary in a dystopian futuristic version of an American city where corporations control all the resources and crime runs rampant. While technology has advanced to the point where it is common for people to augment their body to be faster, stronger and more resilient, the game also raises uncomfortable questions about what it means to be human.
Star Wars: Squadrons (October 2)
Star Wars fans can finally live out their fantasy of piloting an X-wing starfighter in virtual reality. Developer Electronic Arts revealed that Squadrons will be fully playable in VR and feature multiplayer 5vs5 dogfights in space.
Another exciting development is that there are two unique single-player campaigns, one from the perspective of The New Republic rebel forces and one from the point of view of a pilot for the Empire, so you can finally see what it's like to control a TIE fighter.
The Last of Us Part II review: Ellie's epic tale of revenge
Assassin's Creed: Valhalla (December, date unknown)
Players take on the role of a fearsome Viking warrior and lead a band of raiders from Norway to the shores of England.
They explore a vast open world, learn new combat skills and forge new alliances with other clans to become the undisputed ruler of the lands. There is a small city-building element to the game as well, as players can fortify and customise their settlement to build their power base.
Sign up for the YP Teachers Newsletter
Get updates for teachers sent directly to your inbox
Sign up for YP Weekly
Get updates sent directly to your inbox