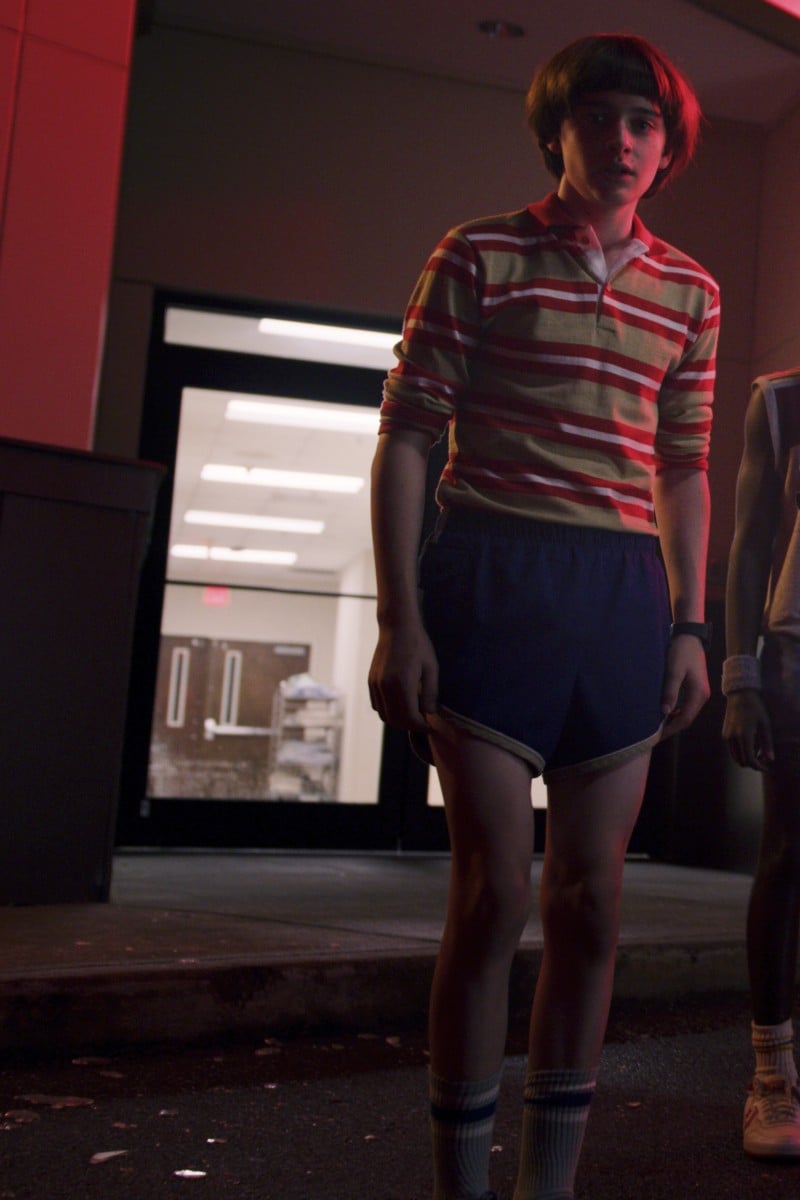 Best scary TV shows to watch on Netflix, Amazon Prime and other streaming services this Halloween season
From the excellent 'Stranger Things' to the gruesome 'Walking Dead', don't miss these terrorific series

There are box sets of old shows to check out too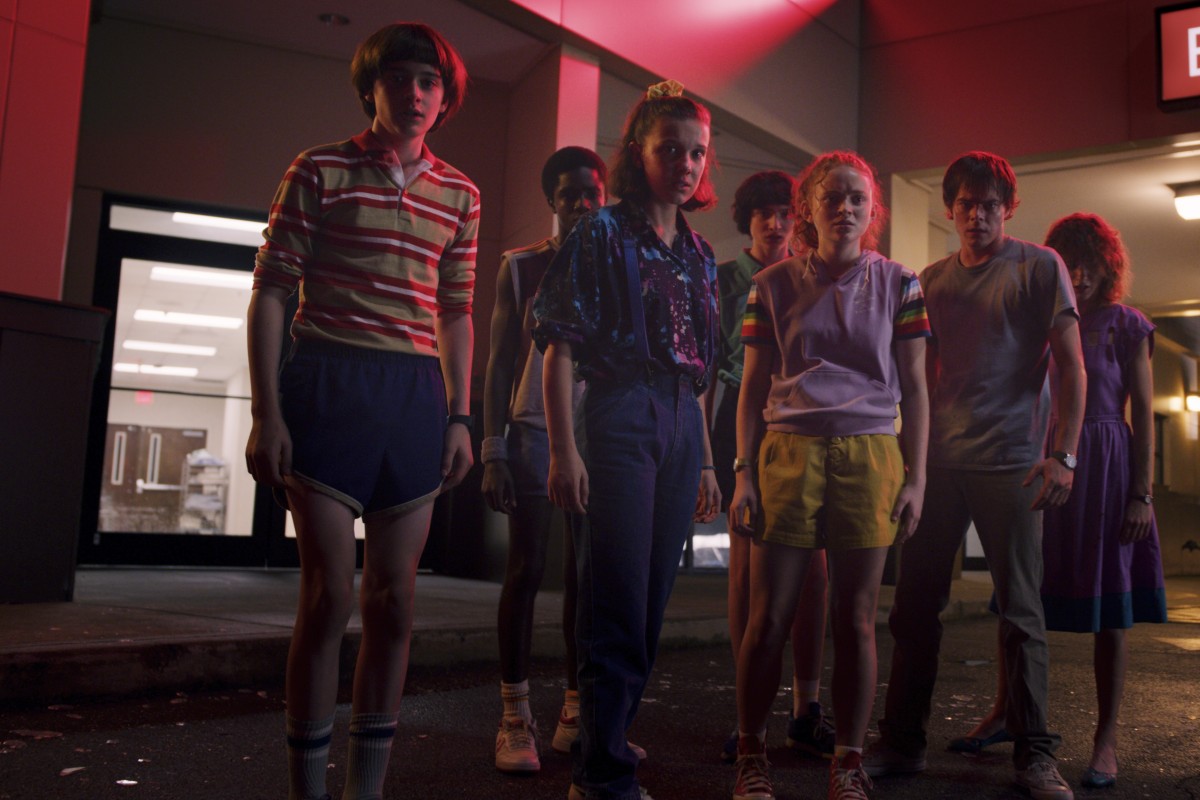 'Stranger Things' is just the right amount of scary.
Want to get in the Halloween spirit before the day itself? As well as costumes and candy, there's nothing like a little terrifying TV. Shows about vampires, ghosts, witches, zombies and more offer the perfect outlet to dive into a visual spookfest.
So turn off the lights, curl up under a blanket, grab some popcorn (or perhaps a pumpkin-spiced treat) and check out these TV series suggestions for your supernatural viewing pleasure, whatever your age or scareability.
Halloween 2020 costume ideas, from 'Black Panther' and 'Hamilton' to a coronavirus tribute
Creepy for kids – perfect for your younger siblings (or if you're easily spooked; no judgment)
Creeped Out
These scary stories are presented by The Curious, a mysterious, masked man who likes to collect chilling tales. If you hear The Curious' whistle, something creepy is about to happen. The episodes combine sci-fi, horror, adventure and mystery, and feature some impressive performances and plots. But seeing as the show is meant for viewers aged seven and up, it shouldn't cause too many nightmares.
Lemony Snicket's A Series of Unfortunate Events
Based on the series of books on the same name, this show follows the lives of the three Baudelaire children after they are orphaned, and shuttled from one foster home to another. To add mayhem to the misery, they are being pursued by the evil Count Olaf, who is trying to lay his hands on their inheritance. The siblings must keep themselves safe from his greedy clutches, and try to solve the mystery of their parents' past. While the trio frequently find themselves in danger, and facing some genuinely frightening predicaments, the over-the-top acting dials down the fear factor and keeps you watching.
Goosebumps
This series is adapted from the long-running book series by children's horror author R. L. Stine. From a mask that can't be removed once donned to a horror theme park, killer camera, werewolf and dummy that comes to life, spooky adventures abound. There's also a movie based on the books, starring Jack Black as Stine, who gets a little too involved in his own stories ...
10 books to read this Halloween
Dreamworks Spooky Stories
Featuring characters from the movies Shrek, Monsters vs Aliens and Megamind, these short episodes feature some eerie moments (ghostly hands, bodiless eyes in the forest), but they never last long. The focus is definitely more on the humour of the original movies. If you're looking for gentle chills and lots of laughter, this should be your go-to.
If you want to be scared, but not worry about turning the lights out for bed
Stranger Things
Set (mostly) in 1980s America, a group of friends uncovers secret government experiments; befriends a young girl with psychokinetic and telepathic abilities; and discovers the Upside Down, an alternate dimension inhabited by Demogorgons.
Sabrina the Teenage Witch
Sabrina Spellman discovers she's a witch on her 16th birthday and lives with her peculiar aunts, who teach her the ways of witchcraft, until she goes away to college. And who could forget black cat Salem, who provides many comedic moments through all of his scheming plots? The sitcom is based on a 1960s comic-book series and an animated series that aired in the 1970s. The 1990s series was certainly lighter (and more suitable for younger viewers) than the more recent Netflix original, The Chilling Adventures of Sabrina, but both offer some good scares, and an insight into what life would be like if you had magical powers.
Butter Royale add new weapons to Halloween time-limited events like Night of the Living Bread
Teen Wolf
A werewolf bite turns awkward dork Scott into the high school chick magnet. Oh yeah, and into a werewolf himself. While his new wolfy senses help him defend his home town against the less savoury elements of the supernatural world, they also make life even trickier to navigate. Teenage angst takes on a whole new meaning when every full moon turns you lycanthropic.
If nothing scares you, and you're old enough to make viewing decisions without parental guidance
Scream
Inspired by the film of the same name, a group of teenagers is targeted by a masked serial killer in this MTV series. While not quite as good as the original, it's still worth a watch.
Supernatural
Brothers Sam and Dean Winchester become hunters of supernatural beings, ranging from demons to ghosts and gods. With 14 seasons and some of the 15th and final season available, this series will take considerable time to plough through.
October T-shirts of the month: 11 spooktacular tees for Halloween
The Vampire Diaries
Over eight seasons, a group of friends encounter vampires, werewolves, witches, doppelgangers and more supernatural beings.
The Walking Dead
One of the most iconic zombie TV series, The Walking Dead follows groups of humans trying to navigate the apocalypse, from outsmarting flesh-eating monsters to establishing new homes and surviving encounters with other individuals. Pretty horrifically gory, this one is only for the strongest of stomachs and those with the ability to definitely not be spooked by strange sounds coming from outside your window.
Sign up for the YP Teachers Newsletter
Get updates for teachers sent directly to your inbox
Sign up for YP Weekly
Get updates sent directly to your inbox