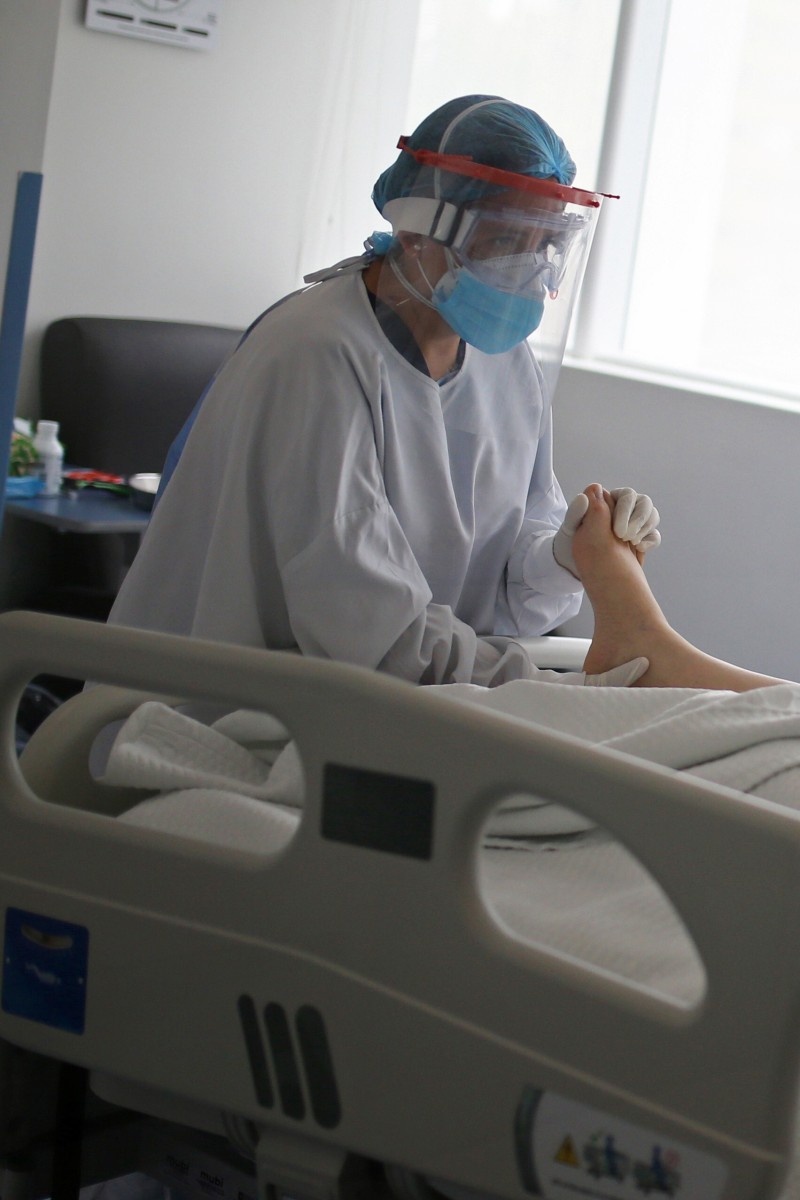 Covid-19 pandemic plunges 100 million more workers into poverty, says UN report
Working hours have decreased and quality jobs have disappeared during coronavirus, says the International Labour Organisation

Women are affected more than men, since they are expected to take care of children when school is suspended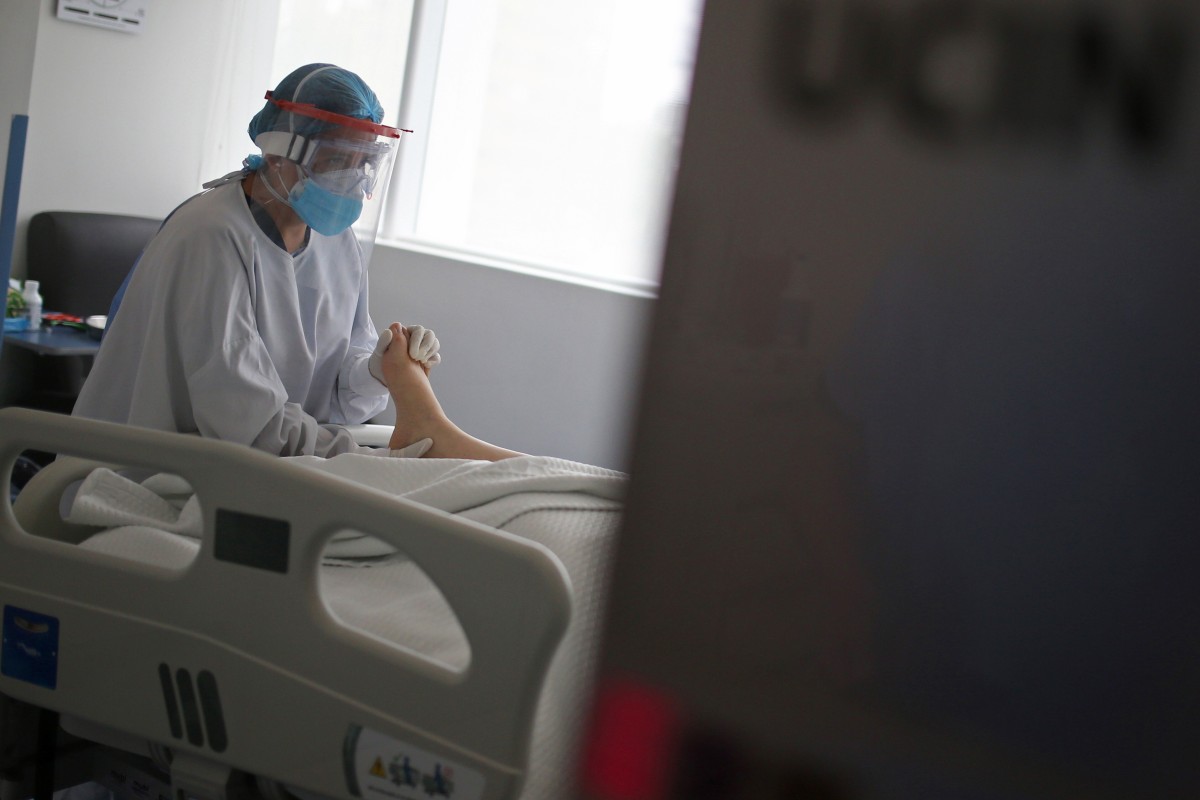 A healthcare worker provides care for a patient with Covid-19 in the Intensive Care Unit at the Clinica Nueva El Lago, in Bogota, Colombia. Photo: Reuters
The ongoing coronavirus pandemic has pushed 100 million more workers into poverty, the United Nations (UN) said Wednesday, saying working hours have decreased and access to good-quality jobs has gone down.
The UN's International Labour Organisation (ILO) cautioned in a report that the labour market crisis created by the pandemic was far from over, with employment not expected to bounce back to pre-pandemic levels until 2023 at the earliest.
Should the Hong Kong government support the arts sector?
The ILO's annual World Employment and Social Outlook report indicated that the planet would be 75 million jobs short at the end of this year, compared to if the pandemic had not occurred.
And it would still count 23 million fewer jobs by the end of next year.
Covid-19 "has not just been a public health crisis, it's also been an employment and human crisis," ILO chief Guy Ryder told reporters.
Hong Kong needs to protect its domestic helpers
"Without a deliberate effort to accelerate the creation of decent jobs, and support the most vulnerable members of society and the recovery of the hardest-hit economic sectors, the lingering effects of the pandemic could be with us for years in the form of lost human and economic potential, and higher poverty and inequality."
Director-General of the International Labour Organisation (ILO) Guy Ryder says the pandemic has undone years of progress made against eliminating poverty. Photo: Reuters
The report showed that global unemployment was expected to stand at 205 million people in 2022 - far higher than the 187 million in 2019.
But the situation is worse than official unemployment figures indicate.
Many people have held onto their jobs but have seen their working hours - and take home pay - cut dramatically.
A man receives food in a community dining room in Buenos Aires, Argentina. The pandemic, high inflation rates, and restrictions on the country's economy mean many are living in poverty. Photo: EPA
In 2020, 8.8 per cent of global working hours were lost compared to the last three months of 2019 - the equivalent of 255 million full-time jobs.
While the situation has improved, global working hours have far from bounced back, and the world will still be short the equivalent of 100 million full-time jobs by the end of this year, the report found.
"This shortfall in employment and working hours comes on top of persistently high pre-crisis levels of unemployment, labour under-utilisation and poor working conditions," the ILO said.
China claims it has beaten extreme poverty, but has it?
And while global employment is expected to recover more quickly in the second half of 2021 - provided the overall pandemic situation does not worsen - the ILO warned that the recovery would be highly uneven.
This, it said, was due to unequal access to Covid-19 vaccines. So far, more than 75 percent of all jabs have gone to just 10 countries.
Developing countries are less able to support strong financial measures to rebuild the economy, meaning any newly created jobs will likely not be high quality or high-paying, the ILO said.
The fall in employment and hours worked has lead to a rise in poverty.
Compared to 2019, 108 million more workers around the world were categorised as poor or extremely poor, meaning they and their families live on less than US$3.20 (about HKD $25) per person per day, the study showed.
People in New Delhi queue up as a volunteer distributes food. They would normally work as daily wage labours, but have lost jobs and income because of India's coronavirus lockdowns. Photo: AFP
"These poverty figures are absolutely dramatic," Ryder said, warning that five years of progress towards eradicating working poverty had been undone.
The crisis has also disproportionately affected women, who have left their jobs at a greater rate than men, and taken on the additional burden of caring for children learning at home and others.
5 Hong Kong-based food charities to support
This, the report warned, had created the risk of a "re-traditionalisation" of gender roles.
In order to address these problems and work towards economic recovery, Ryder said the world urgently needed a comprehensive strategy backed by action and funding.
"There can be no real recovery without the recovery of decent jobs," he said.
Sign up for the YP Teachers Newsletter
Get updates for teachers sent directly to your inbox
Sign up for YP Weekly
Get updates sent directly to your inbox