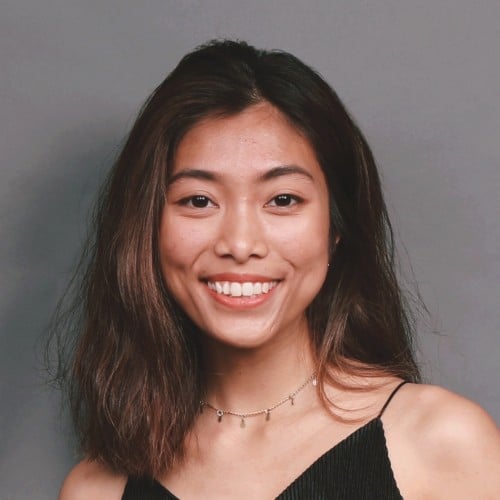 Joanne joined the Post in 2018. She majored in English Literature for her first degree and has a master's degree in Journalism.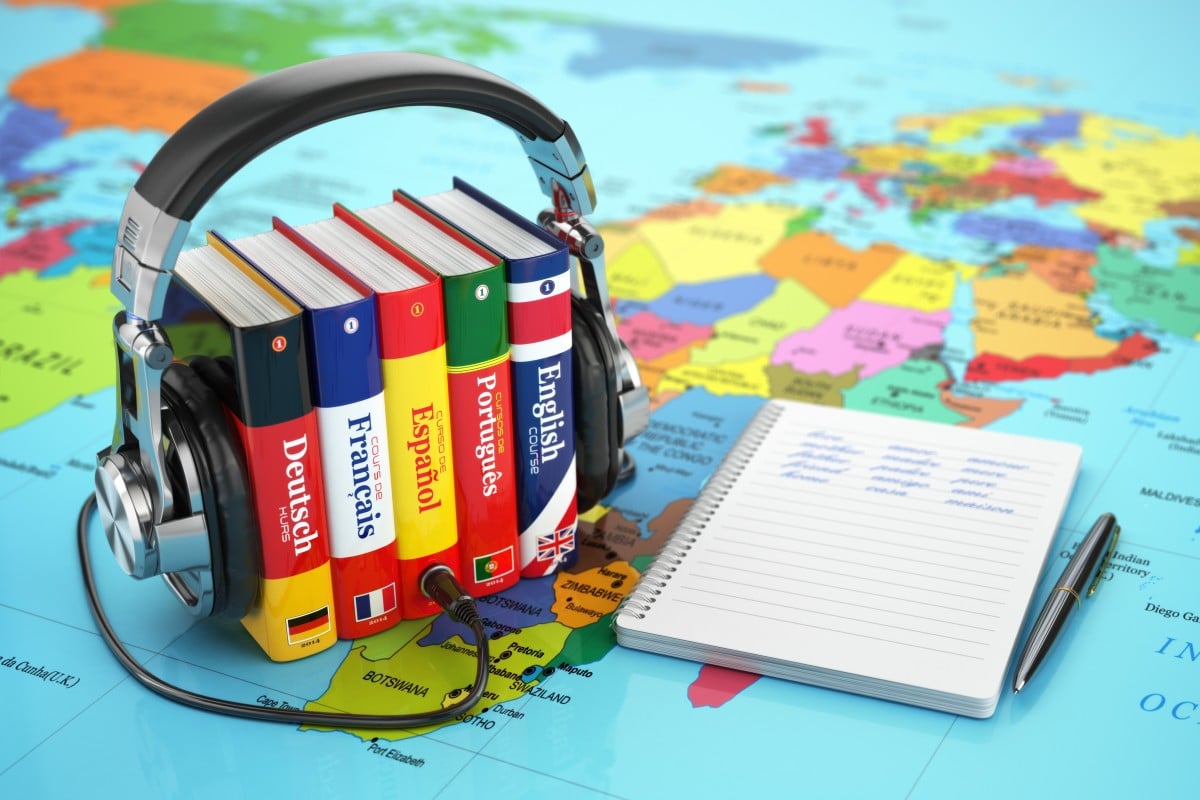 SOTY linguist candidates spoke about how important language was to them.
To most Student of the Year (SOTY) linguists, languages spread ideas and bring people together, and that's what makes them priceless. Recently, a total of 24 shortlisted students in the Cantonese, English and Mandarin categories of the award scheme impressed the judging panel on Zoom with their dedication to and fondness of their respective languages. English Scarlet Poon Lok-ching, one of the finalists in the English category, tells Young Post that she is fascinated by the fluidity of the English language. She says the dictionary keeps getting thicker as new words are added.
An example is the Cantonese slang "add oil", a versatile expression people write, say and shout to express encouragement and support. It means "hang in there". Scarlet says the fact that "add oil" is now officially recognised by the Oxford Dictionary shows that the English language is always open to new and creative changes.
Scarlet, a 17-year-old student at St Rose of Lima's College, also finds the language charming and poetic. "The intonation of the English language, especially in poems, allows me to express my most intimate feelings," she says.
In the summer of 2018, she volunteered to be an English teacher in Hpa-An in Myanmar. "I still remember singing Ed Sheeran's What Do I Know? with my students in class. It was one of the most fun and interesting moments of my trip. It showed me how a language can bring different people together and help them bond," she says.
SOTY 2019: Grand Prize winner must be socially mature and community-minded
The English language has also benefited another finalist, Lai Ching-kei. "I used to be timid and was reluctant to talk to strangers. But ever since I've devoted myself to the language, I've been actively communicating with people I meet from both Hong Kong and abroad. The language has given me the confidence to share my ideas in a way that can't be done in Cantonese," he says.
Because of that, he wants to empower others by sharing the joy of English with them. The 16-year-old student from La Salle College decided to take on the position of captain of his school's English Team a few years ago. Together with his teachers, he has been designing fun activities and games to help lower-form students reap the benefits of English. "The response has been wonderful. Our teachers say that we have revitalised the language in our school", Ching-kei says.
For many finalists, their language of expertise isn't just a hobby, but a ticket to their dream careers. Both Scarlet and Ching-kei want to be lawyers and proficiency in English is key. Another young linguist, Queena Lau Kei-kwan, aspires to be a writer.
Lai Ching-kei wants to be a lawyer, so proficiency in English is very important. Photo: Handout
"I love writing flash fiction. It can be really short so people who haven't developed the habit of reading will find it easier to take in," says the 17-year-old student from Good Hope School. "I especially love sharing my two-sentence horror stories with my former writing teacher. Here's one of my favourite sentences: I never go to sleep. But I keep waking up," she says.
Award-winning writers and screenwriters of English productions have inspired her to excel in the language. She wants to be like them some day and produce bestsellers.
"When I was younger I used to fantasise about winning the Newbery Medal. It motivated me to keep writing, but now that I know it's only open to Americans, I'll settle for other awards," Queena says. "I want to be able to write like C. J. Tudor. I want to captivate and mesmerise readers with my words. Sam Esmail wrote the genius script of Mr Robot with other writers. His work also inspires me to think and write better."
SOTY 2019: Candidates for Science and Mathematician awards explain the methodology of success
Cantonese Meanwhile, most of the Cantonese linguist finalists see introducing the language to others as the biggest challenge, but it is also their goal.
Pak Hiu-wing, a 16-year-old student at Wa Ying College, says she loves the fact that there are many unique words in Cantonese that just cannot be replaced by words in another language.
"Cantonese is my mother tongue. I feel most comfortable and natural speaking it. When I speak English or Mandarin, I'm worried that I'll make mistakes so I often become tense," says Hiu-wing. "My favourite part about using Cantonese is that it makes me feel at ease."
She also loves Canto-pop. She says a lot of songs are inspiring and some even have a healing effect. Hiu-wing always finds strength in the lyrics of a song titled Endless by local band Supper Moment: "Maybe there won't be a good ending, but this doesn't stop me from embarking on the adventure and conquering the unknown."
Pak Hiu-wing says she loves how many unique words there are in Cantonese. Photo: Handout
"The importance of Cantonese lies in Hongkongers' collective memories … One time I was on an exchange trip and I was surrounded by people I had never met before, and suddenly a stranger asked me if I was from Hong Kong in Cantonese. It made me feel at home," she says.
Another finalist, 15-year-old Lin Kai-chun, uses his talent in Cantonese to take on more responsibilities at school, like being the MC at various events and being the captain of the debate team at Bishop Hall Jubilee School.
"My passion is to make use of Cantonese in social services. I've been involved in the production of a Cantonese pop song titled Not to be Served, hoping to encourage people to give back to the community," says Kai-chun.
He went to Cambodia to help orphans and students in village schools and taught them some simple Cantonese. "I like introducing Cantonese to others. Cantonese slang represents the city's culture ... To a Hongkonger, Cantonese is a language of sentiment."
SOTY 2019: Performing artist candidates must have a love not just for their craft, but for delighting their audience
Mandarin Adina Pang Joo-lan, 18, from St Margaret's Co-Educational English Secondary and Primary School, says she grew up in Beijing and Mandarin is her childhood language. "I love Mandarin, especially when it's spoken with a Beijing accent," she says.
She studied in Seoul, the capital of South Korea, for four years and Mandarin helped her learn Korean.
"The two languages are connected. "A lot of Korean words are formed from Chinese characters and the pronunciation is similar," she says.
Fluent in Mandarin, Korean, English and Japanese, Adina often takes part in interpretation. Recently, she worked as a supporting interpreter at the World Summit 2020 in South Korea. She was assigned to a group of Korean, Japanese and Taiwanese young people.
"As I was the only one who spoke all three languages, I was able to help them communicate," she recalls. "They said they developed an interest in new languages and I knew I was making good use of my language skills.
Cai Ruizhe said that Mandarin enriches her understanding of her identity. Photo: Handout
Another finalist in the Mandarin group, Cai Ruizhe, from Diocesan Girls' School, says that she likes the language because it allows her to understand her identity and it connects people. She has organised activities, such as tongue-twisters, to promote Mandarin in school.
The 16-year-old finds Chinese literature enchanting, and it motivates her to hone her language skills. "Many classics are written in the context of Mandarin such as novels by Mo Yan, the 2012 Nobel Prize winner in literature," she adds. "Mandarin enriches my understanding of my cultural identity."
Coming from the mainland, the biggest challenge for Ruizhe when she first came to Hong Kong was to integrate with the Cantonese-speaking community. She says she was not able to communicate with other students and was afraid to answer questions in class because of the language barrier.
Thankfully, kind words from her classmates and teachers encouraged her to practise Cantonese.
"Today, I can finally say that I am bilingual," she says.
Sign up for the YP Teachers Newsletter
Get updates for teachers sent directly to your inbox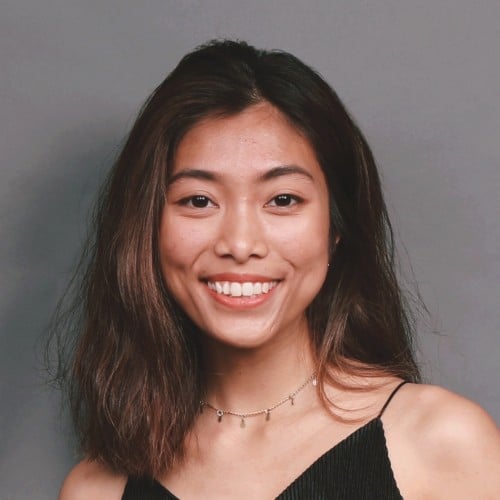 Joanne joined the Post in 2018. She majored in English Literature for her first degree and has a master's degree in Journalism.
Sign up for YP Weekly
Get updates sent directly to your inbox