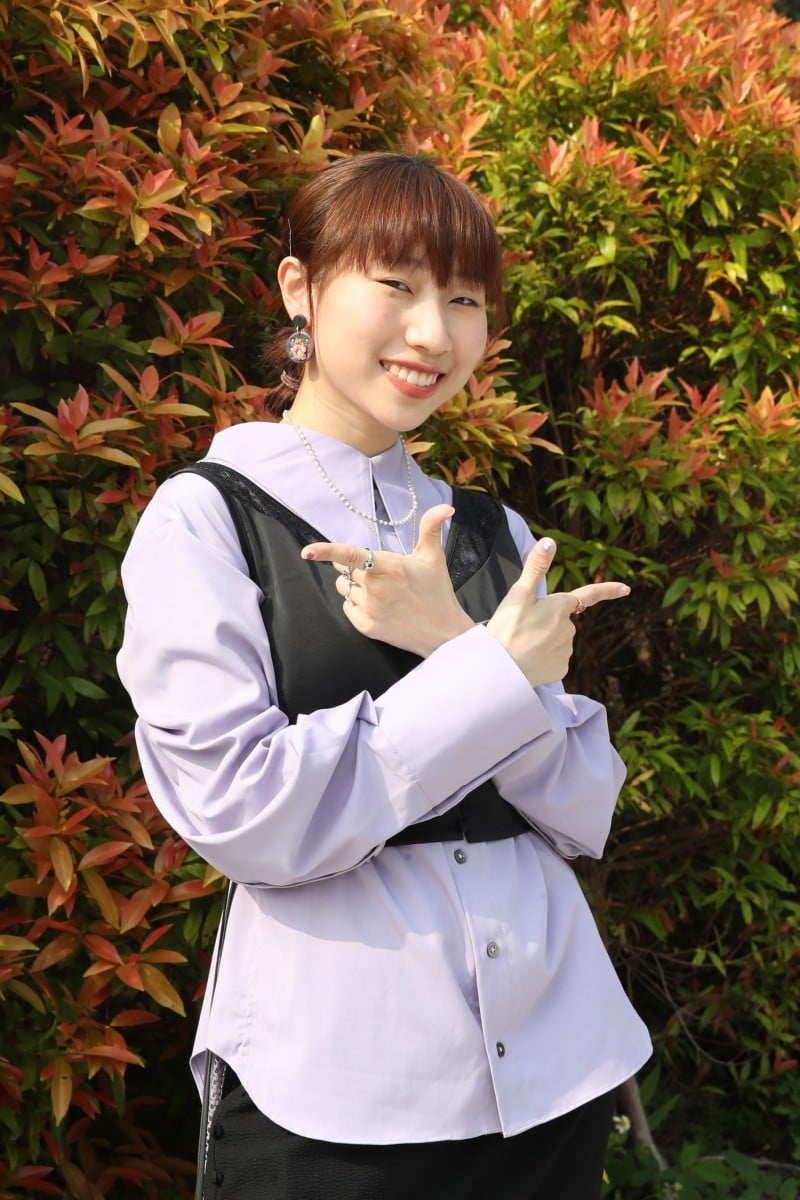 The self-dubbed "girl who doesn't look good from any angle" shares how she dreamed of being a singer and actress, even as a teacher said she was too short to be a performer

Having risen to fame on YouTube, Tang discusses the opportunities online media can open – for example, winning music awards and working with Mirror's Keung To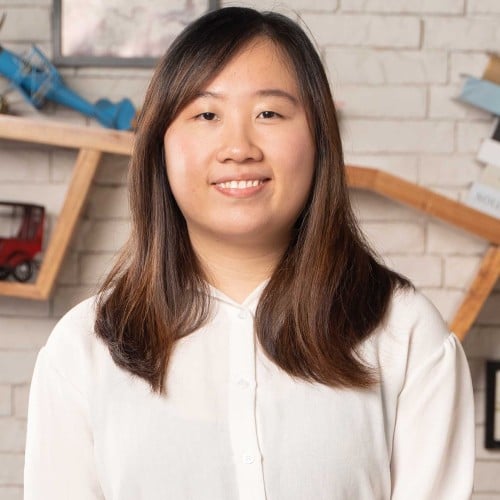 Sue joined the Post in 2021. She graduated from the University of Hong Kong with a double major in journalism and counselling.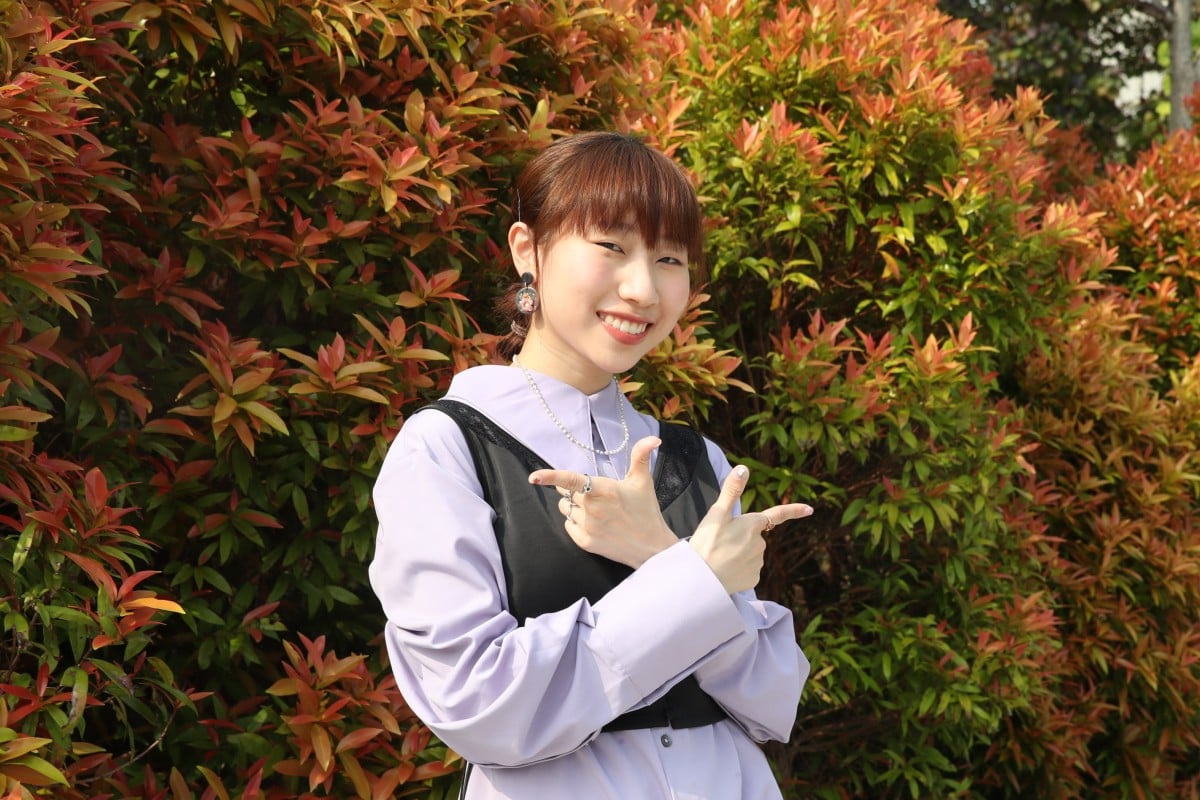 Popular Pomato YouTuber, Amy Tang Lai-ying, says singing and acting in secondary school helped her embrace her true self. Photo: Edmond So
When actress-singer Amy Tang Lai-ying was first introduced on Hong Kong YouTube channel Pomato 小薯茄 in 2019, her self-assigned nickname 全死角美少女, meaning "a girl who doesn't look good from any angle", captured audiences' attentions.
"I always fail to find a good-looking angle of myself, so many of my photos look weird," said the 24-year-old of her quirky moniker.
The budding artist, who is a graduate of Baptist University's Academy of Film, is best known for her videos on Pomato, a light entertainment channel on YouTube with about 465,000 subscribers.
MC Soho and Kidney on using Hong Kong humour to 'shake things up'
Standing at 148cm tall, Tang feels she is not what society typically defines as beautiful, but her talents in acting and singing, as well as her candid personality, are what have brought her success.
She explained that her nickname represented her spirit.
"I want to show that everyone has their own beauty. Even if you don't have a good appearance, you still have your charm, such as kindness," she noted, adding that it was through singing and acting that she truly learned how to embrace herself.
Back in her secondary school days, the artist was an outgoing student who loved taking on challenges.
Inspired by popular Japanese singer-songwriter Yui, Tang developed an interest in singing and learned to play the guitar. In Form Three, she joined her school's singing contest, and to her surprise, she won.
"It was my first time performing in front of a crowd. I can still remember how nervous I was, and my voice was shaking," recalled the graduate of SKH St Benedict's School. "My classmates praised me and said I sang well ... That experience made me realise the joy of performing."
From girl groups to King Maker, singer Kira Chan proves her doubters wrong
But it was not until joining the school's drama club later in the year that she cemented her dream of being an artist.
Tang recalled studying and practising the script for about two months before performing on stage – and in the process, she discovered new aspects of herself.
"Through immersing myself into a character and acting, I gained a better understanding of who I was," she explained.
To pursue her passion for music and performance, Tang applied to The Hong Kong Academy for Performing Arts for three consecutive years after graduating from secondary school – but she was always eliminated in the second round of interviews.
"At that time, I doubted myself: 'Do I have the talent for this?' I thought maybe I wasn't made of the right material for this industry," said Tang.
Sometimes, she questioned if these rejections had to do with her appearance since her drama teacher once told her she lacked presence and power on stage because she was petite.
Rising Hong Kong singer Jace Chan shares how she overcame self-doubt
Despite feeling lost, the young artist persisted.
In 2019, she caught a break – a casting call for ViuTV's drama, Limited Education, where she successfully secured a supporting role. There, she met Rik Ching Yan-fu, a Pomato member who appreciated her talent and invited her to join the channel.
"He thought [my humour] was a good fit," Tang recalled, adding she hesitated to accept his offer at first.
She explained, "[Being a YouTuber] seemed very different from my dream to perform on stage or on television. And I didn't know much about it."
BuzzFeed's Inga Lam talks growing up in Hong Kong, not letting society shape your future
Still, she decided to give it a go. As she rose in popularity through Pomato's short, comedic videos about everyday life, Tang found herself enjoying her work.
"It's just a different medium – the nature [of acting] is the same," she said.
In 2020, the YouTuber made her debut as a singer with her original song, 明明單身最開心, meaning "happy to be single". The music video has garnered more than 530,000 views on YouTube.
"My team told me they wanted to ... inject something new into the music scene," said Tang, adding that all her music videos were produced by Pomato, which has less than 20 staff members. "It's rare to see a YouTube channel make a mark on traditional media."
So far, the artist has released six singles, most of which feature playful lyrics inspired by her witty observations of daily life. Television shows and radio programmes have invited her to promote her music.
"At first, I was very scared since I am not a singer and am just a novice YouTuber," she said, adding that she faced criticism of her music, as some doubted whether her songs deserved to be promoted on television.
"Some comments ... point out my problems and give me suggestions to improve. But some are meaningless as they just comment on my appearance and voice."
YouTube hides 'dislike' counts to discourage online harassment
Last year, the singer proved her haters wrong when she won the New Artist prize at the Metro Radio Hits Music Awards Presentation.
"It is a huge recognition. People who grow up with traditional media may not take online media seriously," she said. "We want to show that even a YouTube channel can produce quality content."
Her online career also opened the door to collaborations with other artists, the most memorable being Mama's Affair, a film released this March. There, she learned a great deal working alongside experienced actress Teresa Mo Shun-kwan, as well as Mirror's Keung To and Jeremy Lau Ying-ting.
"[Keung] had his thoughts and passion for his profession. Even when working on a tight schedule, he would still give 101 per cent of his effort," Tang recalled.
This April, the singer released her latest single, 東京一轉, meaning "a trip to Tokyo", which racked up more than 332,000 views on YouTube. Through the J-pop-inspired song, she hopes to deliver the experience of travelling to Japan to Hongkongers who have been stuck in the city for two years.
"When people are experiencing a hard time in life, I hope they can find joy and comfort in my songs and Pomato videos," said the artist.
Get the word out
Quirky 獨特的
Having or characterised by peculiar or unexpected traits
Moniker 綽號
A name
Budding 嶄露頭角的
(of a person) beginning and showing signs of promise in a particular sphere
Cement 鞏固
Settle or establish firmly
Petite 嬌小的
Attractively small and dainty (used of a woman)
Garner 累積
Gather or collect (something, especially information or approval)
Novice 新手
A person new to and inexperienced in a job or situation
Sign up for the YP Teachers Newsletter
Get updates for teachers sent directly to your inbox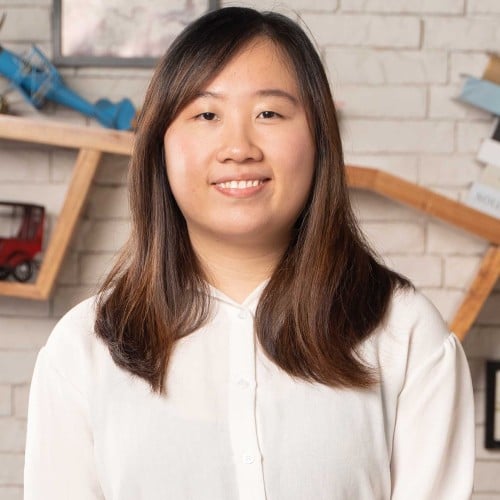 Sue joined the Post in 2021. She graduated from the University of Hong Kong with a double major in journalism and counselling.
Sign up for YP Weekly
Get updates sent directly to your inbox