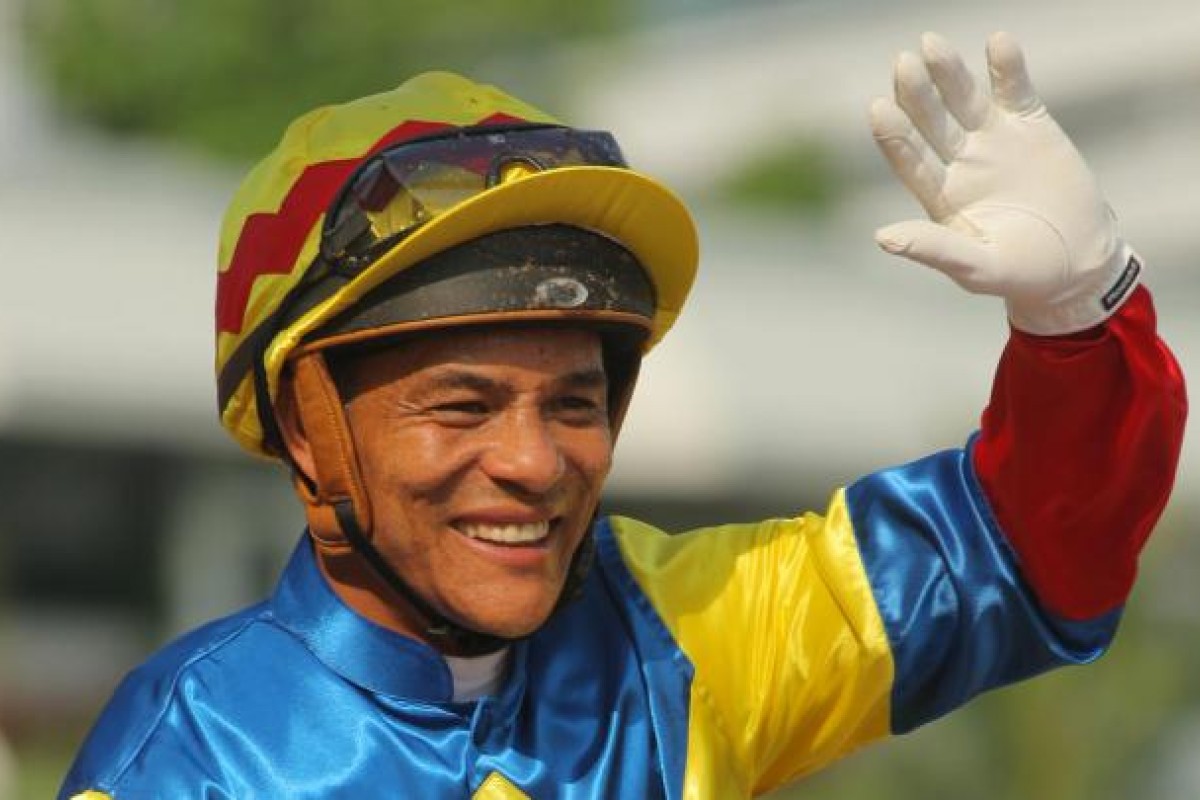 For more than 14 months since Smiling Watch had his first start as a griffin, the Encosta De Lago gelding has carried a certain amount of expectation, but his return in Class Four yesterday suggested he might now be on verge of fulfilling it.
Though never touted as a top liner, the Francis Lui Kin-wai-trained gelding has always shown enough in the mornings to have the reputation of being above average and disappointed at times in races when it seemed his physique fell short of the reputation.
The gelding needed to fill out and develop into himself, like many of the Jockey Club's subscription griffins, but after coming from last with 133 pounds on board to win for Weichong Marwing, both jockey and trainer were thinking he might now be closer to the finished article.
"I had not had much to do with him until the last couple of months of last season, but he did always seem to me to be a bit timid and bit weak physically. I won on him in May in a similar fashion and actually thought he was doing a good job considering all that," Marwing said. "Looking at him now, he looks to have strengthened up in physique.
I wouldn't like to say how far he might go but he does have an engine, and now that he is stronger he should have more wins in him."
As in his maiden win over the 1,400m course, Smiling Watch was allowed to find his feet early by Marwing, then produced a big finish to run down Soldier, who went within three-quarters of a length of giving new apprentice Dicky Lui Cheuk-yin a winner at his first Hong Kong ride.
Trainer Lui said he was concerned by the 133 pounds handicap and barrier 14 before the race and lacked real confidence pre-race.
"He was always going to get back and have to come around them with the big weight and that isn't easy," he said. "The owners have been very patient, waiting for the horse to strengthen up but he has developed in the off season and muscled up, and that was a good win today."
Lui was one of 10 trainers to break the ice for the new season with a different yard taking each of the opening day races.