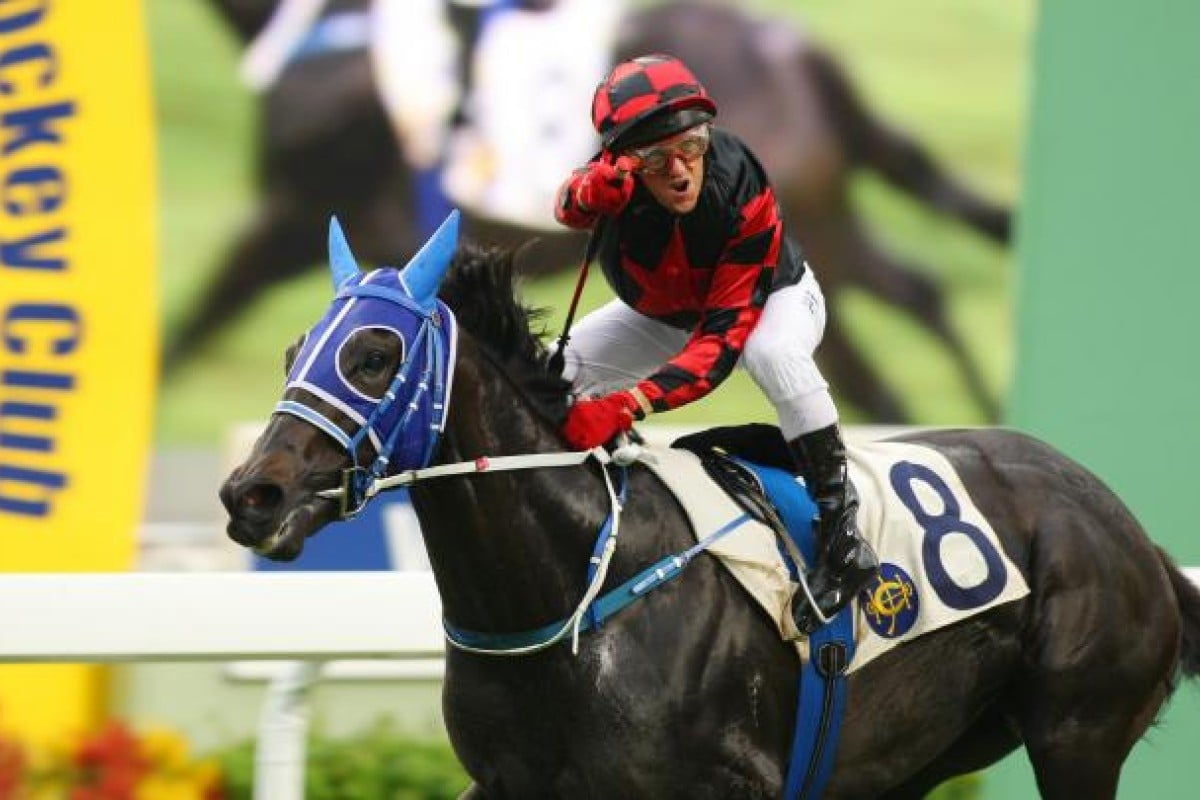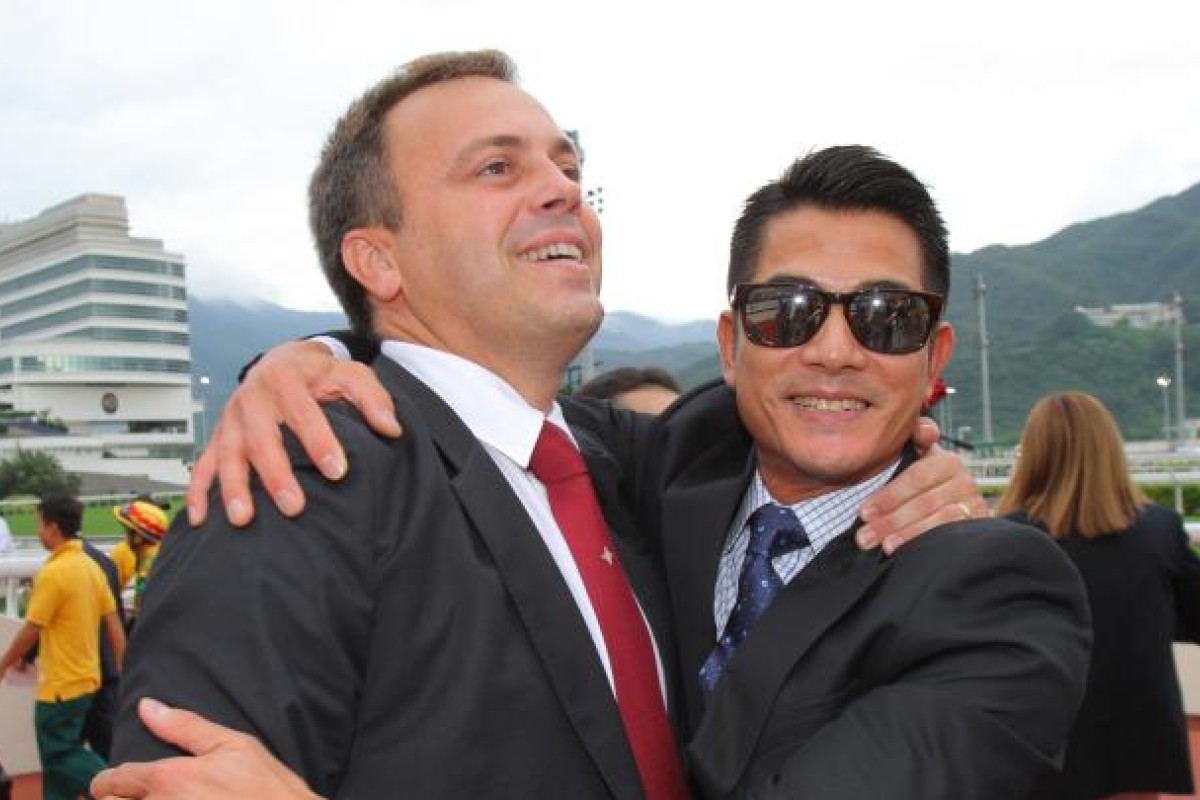 The Jockey Club wheeled out its biggest public relations exercise of the season yesterday at Sha Tin and didn't have to pay a cent for it as Hong Kong's press corps went into a frenzy over a mere Class Four - and entertainment star Aaron Kwok Fu-shing.
Winning trainer Caspar Fownes grinned and described the aftermath of Calling With Love's debut victory as "like a zoo", with the media tripping over themselves trying to get a piece of the Canto-pop star after his first racehorse was an impressive winner.
"But you know this is so great for racing - to see these big stars winning races," Fownes said. "The actor Sammo Hung [Kam-po] has been winning with Amber Sky and now Aaron with this horse and you can't buy that kind of publicity for racing. Aaron and I have been good mates for a long time and he has always loved racing - he applied a few times for an owner's permit and finally got one and now it's such a buzz to have got him a horse which has won first-up and in a style that makes you think there will be more wins."
Kwok wasn't the only entertainment celebrity to win on the day as high-profile actor Eric Tsang Chi-wai had success in the opening race with Caga Spirit, but Kwok was having his first time out as an owner and was the man in demand.
Brett Prebble, celebrating his 35th birthday, was absolute perfection on Calling With Love, bouncing him into a good spot off the pace, then timing his run to perfection before the wild scenes in the winner's photo enclosure ensued.
"I've known Caspar for a long time and I promised him that if I ever got a racehorse I would give it to him," Kwok said. "He is a very good trainer, and didn't push the horse last season when he was green in his training and trials.
"He told me the horse needed more time then. I am often travelling but Caspar was constantly texting me about the horse's progress. Now it looks like he might have some potential."
Fownes said he had been even more painstaking than usual in Calling With Love's preparation, given the profile of his owner.
"The horse showed us quite a bit last season but in his trials he was losing the plot at stages, then working home. He wasn't right mentally," he explained. "But he came back this season much more switched on, his gallops were good and his trial was pleasing so he was ready to bring to the races. It's never easy to win on debut but we took plenty of time to try to get it right."
Prebble was forecasting a nice future for Calling With Love - even if he is too slow to grow up for something like a Derby.
"He's already four, so this is Derby season but the good races like that will come much too soon. If he was three and just did what he did today, I'd have been thinking Derby horse 18 months down the track because he's such a big baby," the jockey said. "Caspar and I spoke at length about how to start him off and whether it should be 1,200m or 1,400m but 1,400m was the right move. He jumped well and could have been even more forward if I'd wanted, but over the 1,400m he was easy to position, gave me a lovely ride and his sprint was there when I asked."
The victory was the only highlight for Prebble on a birthday that promised more presents on paper, and stewards soured the day for him with a two-day careless riding ban after he rode Noble Alpha in the final event.