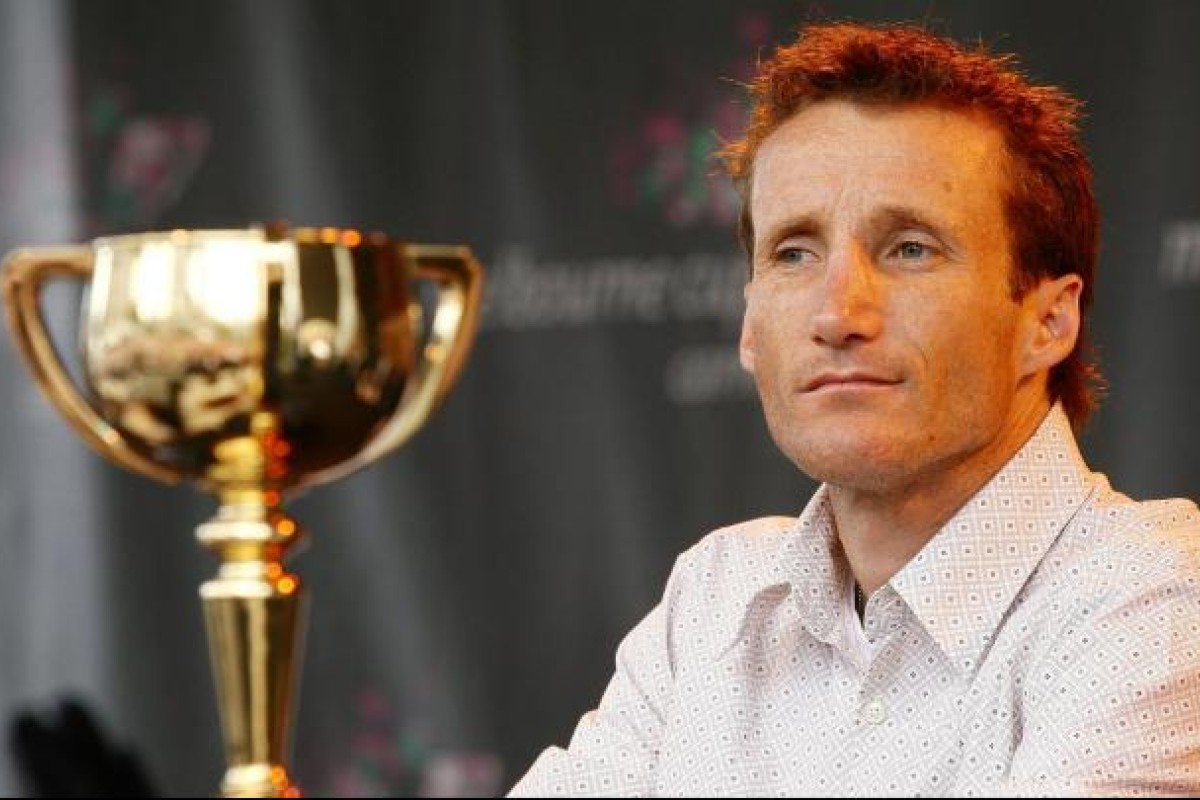 Champion Australian jockey Damien Oliver was yesterday banned from racing for 10 months after blaming his marriage breakdown for a decision to put money on a rival horse that won a race in which he was riding.
The two-time Melbourne Cup winner was suspended for eight months over the betting scandal and was slapped with another two-month ban for using a mobile phone in the jockeys' room prior to the race, which is prohibited.
"I want to apologise to the racing industry. I'm deeply sorry for my actions," Oliver said in brief comments after the Racing Victoria hearing.
The betting charge related to a race two years ago at Moonee Valley in Melbourne in which Oliver, 40, breached the rules by betting A$10,000 (HK$81,000) via a third party on eventual winner and favourite Miss Octopussy. Oliver's horse, second favourite Europa Point, finished sixth.
Jockeys are banned from betting on any horse, and betting on one in the same race is one of the "gravest breaches" of Australian racing laws.
During the hearing, Oliver reportedly broke down in tears as he admitted the offences, telling of psychological stress brought on by a temporary split from his wife and a battle with alcohol.
"I felt despondent and had lost my belief in my ability as a jockey," Oliver told the hearing. "It was a highly stressful time. I feared I would lose my marriage. It was the only time I had ever placed a bet on a rival horse."
In a statement afterwards, he said he had no plans to retire. "I look forward to continuing my career in racing in the future. I know I have to work hard to restore people's trust in me."
The scandal blew up in the press on the morning of the Melbourne Cup earlier this month, overshadowing the A$6 million showpiece event. Oliver was one of the favourites to win but finished 11th.
Racing Victoria chairman Michael Duffy said Oliver's ban was "appropriate". "The result of today's stewards' inquiry has sent a powerful message to the jockey profession that there is a zero tolerance of any breaches of the prohibition on betting," he said.
Oliver is one of Australia's most successful jockeys, and is one of only seven riders to win Australia racing's grand slam of the Melbourne Cup, Caulfield Cup, Cox Plate and Golden Slipper.