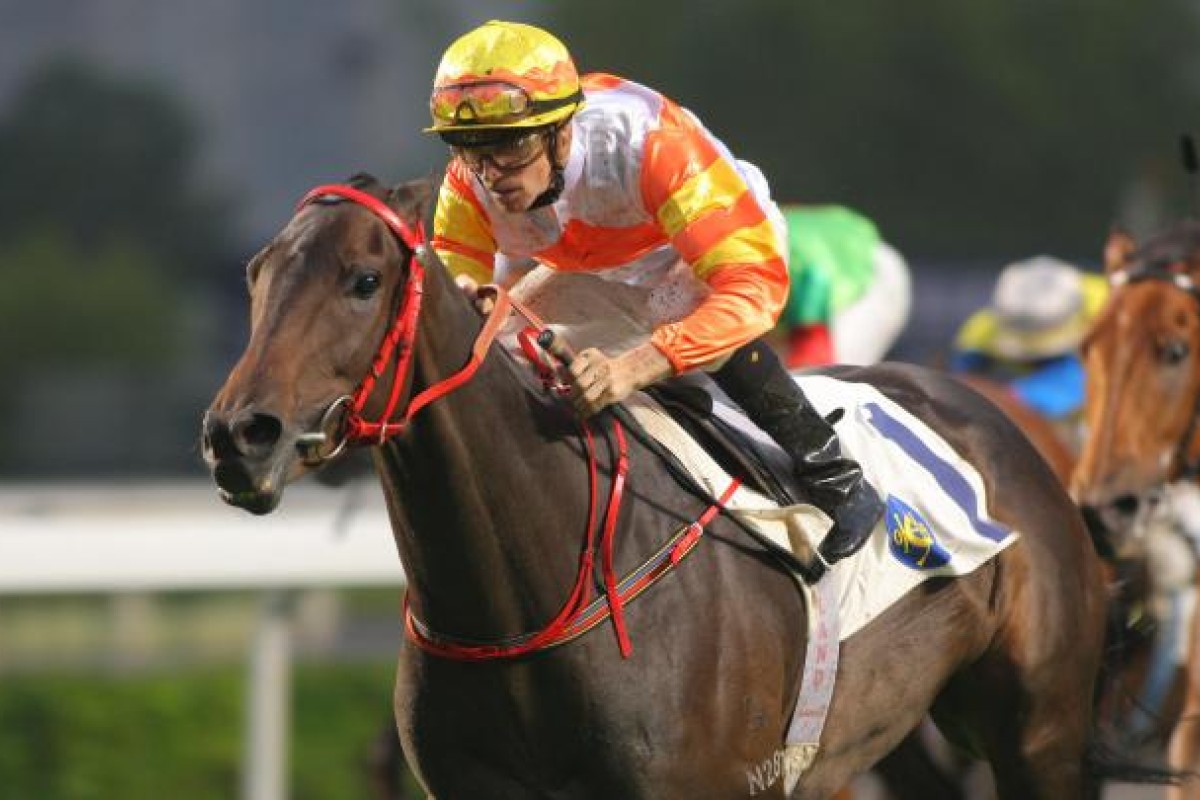 Dennis Yip Chor-hong has big plans for budding staying star Garlic Boy, but after a tough wet-track win over a mile yesterday, he vowed to ease up on the slightly built four-year-old with a view to the future.
Yip and Tye Angland combined for a double after an earlier Class Five victory with Real General, with backmarker Garlic Boy carting top weight, racing wide and grinding home off an unsuitably slow tempo.
"He had a hard race today and he hasn't fully matured. He is still very skinny and I think I will give him a good break, at least 10 days, and go from there," Yip said.
Angland insisted a winning margin of a neck wasn't indicative of the quality of a performance that will send the horse into the bottom half of Class Two.
"The slow tempo, heavy weight and having to use him around the corner, especially with the rail in the "C" position, made it harder," Angland said.
"So even though the margin wasn't great, I really liked the run. I had to push the button early on him; so even though he was found a little bit wanting late in the race, if the speed is on then you can produce him late and he can show his best."
Angland backed Yip's pledge to rest Garlic Boy, who he said "had done his job" with three wins and could be even better suited when he steps up in grade.
"Hopefully when he goes up in class there'll be more tempo there for him," Angland said.
"A let-up certainly wouldn't hurt him. He has done a pretty good to job to win three races before December and get 22 points and whatever he gets for this win."
The words upside or potential won't ever be associated with Real General, a Class Five battler who broke his maiden status with a narrow win at his 21st start.
"Oh, that horse," an exasperated Yip said after the race. "He was lucky he drew barrier one and that was a very good ride. He hangs a lot and Tye had to hit him very hard to keep him going straight."
Angland said: "He just has to have everything go his way. We jumped from one and got a great run. I thought I was in trouble when the favourite [Victory Ide Say] went past us, but I got on his back in the straight. My horse is not the most genuine customer but luckily enough we had enough time to get there and he got his head down on the line."