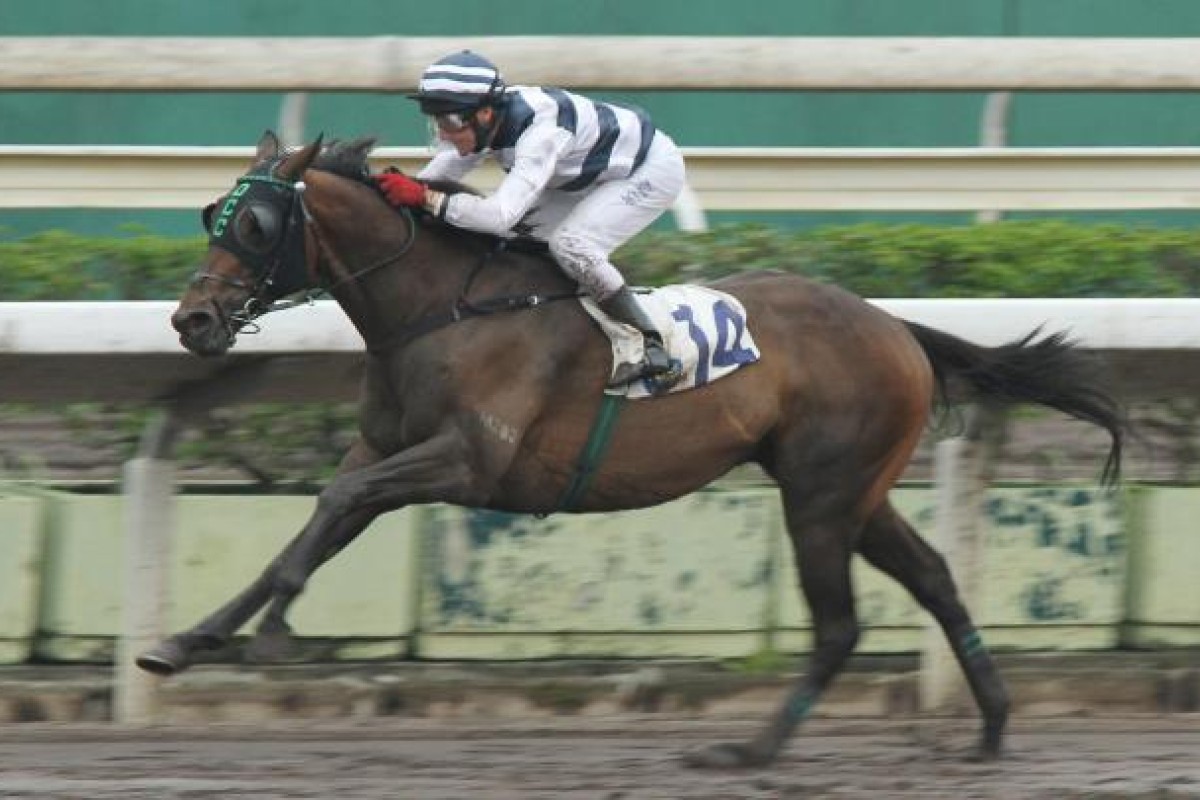 We still recall, one international week, being perched on a stool at Al's Diner in Lan Kwai Fong and assuring all the racing folk within hearing that rain in Hong Kong during December - any rain - would be a unique event.
In the 11 years we've been here, the 30-minute downpour that followed shortly on the heels of that pronouncement was the only actual rain we have seen here during December. We're still calling it correct, on balance.
And that very fact that what we have seen over the past week is so unusual is why we had to endure that all-weather debacle on Sunday.
Hot rail, one-lane highway, moving footpath, call it what you will, but when you have seven races on the all-weather at a single afternoon's sport and five winners raced on the rail and the "wide finishers" that won raced in the two path, it is appallingly unfair racing.
In a nutshell, organic material is dumped on the all-weather track from time to time as one of its component parts, and which might normally be mixed up through the rest of the surface, assisted by horses running through it in training or in races.
It seems the weather has caught everyone unaware and the rainfall instead turned to porridge the part of the track away from the inside rail, where the organics had been dumped.
Just one of those things? Perhaps, but surely a smack over the ear for those commentators who push from time to time for more all-weather races each season.
Even if you have a horse that seems to have found its niche on the all-weather, could you be happy about turning up for a surface like Sunday's?
If your horse was not against the rail in running, or two wide at the very worst, you might as well have stayed at home. One, two, three, four along the inside rail finished one, two, three, four across the line in three of the seven races, and filled three of the first home in at least two other races.
Having an all-weather training surface is unavoidable, even if trainers admit there are issues with the horses' joints - turf training tracks simply wouldn't handle the day-to-day traffic through the different weather seasons, and would be rendered dangerous themselves after a time.
But all-weather racing is only on the Hong Kong agenda at all as an apparently necessary evil for reasons of track maintenance, and is to be put up with, not encouraged.
It is bad for turnover - Sunday's betting was up by only HK$6 million on the year before, despite an extra race - it is grossly unattractive and the only thing that can be said for it is that it allows us a fresh track for the annual Longines HKIR showpiece on Sunday.
But please - with just 770 races a year, Hong Kong cannot be all things to all groups of horse racing, so the plea that such and such a horse wouldn't get a chance without dirt racing doesn't hold any weight. There are probably a few good jumpers amongst them, too, but it doesn't mean that's going to become part of the scene either.
Put simply, the fewer dirt races we suffer, the better.
And while we are thinking about the unseasonable weather and its role in turning the all-weather meeting into high farce, the positive to the wet weather may be in it showcasing the recuperative abilities of Sha Tin.
Any visiting owner, trainer or jockey thinking that a few wet mornings might mean a soft track on Sunday, think again. It can rain all week at Sha Tin but the international meeting will still be run on a good track, provided there is a half-day break in the rain before the meeting.