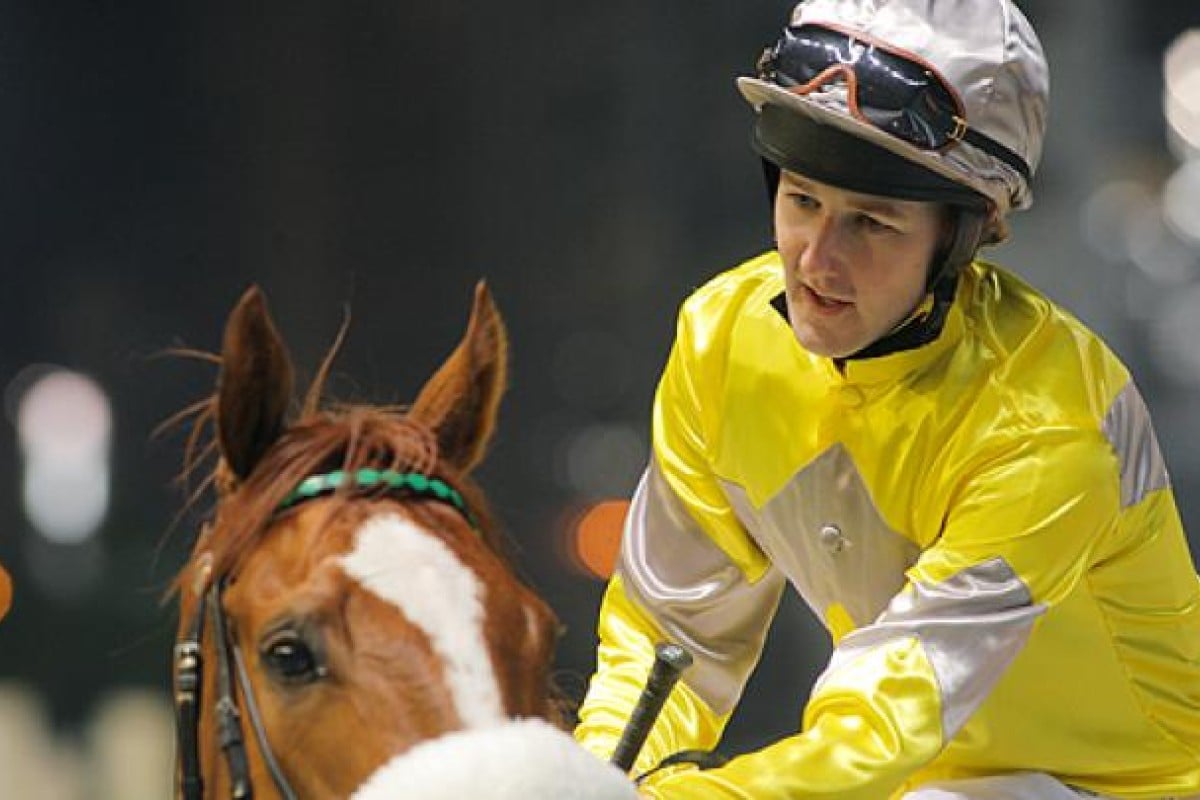 Twitter, at once a bastion of bad grammar, unintelligible abbreviations and unasked for opinions in 140 characters or less, and a relatively uncensored sounding board for anyone with access to the internet – is a perfect match for racing; a game based on the basic argument: "I bet my horse is faster than yours".
It has made the racing fan's world smaller, inviting the niche sport's devotees in from their isolation and given them a seat at an international, albeit virtual, round table in cyberspace.
Unfortunately there are also plenty of uninvited guests and the forum can turn toxic as it becomes an outlet for anger and attention-seeking behaviour by dreaded "trolls".
A lot has been made online about the inactive Twitter account of jockey Tom Queally, a man famous for winning the Class Five at Happy Valley last week, and also riding some nag named Frankel 14 times. The affable Irishman's account @tpqueally – as of today – has more than 12,500 "followers", or subscribers – with every one of them eagerly awaiting his first tweet. A few thousand have dropped off in the last few months, starved of attention from their lad Tom.
During international week last month, Queally's first week in Hong Kong, the call went out from the racing "Twitterati" to convince the jockey to break his self-imposed silence. Sensing a chance to shamelessly self-promote and ride on the back of Queally's long-suffering subscribers – this blogger took on the challenge and asked the jockey to send a tweet – just one.
Firstly, at least Queally confirmed the account was his and that if there was a tweet sent, it would be from him. This isn't the case with all celebrity Twitter accounts.
Having a public relations hack send Tweets from your account on your behalf is fraught with danger – as Australian actor Hugh Jackman @RealHughJackman found out when his American publicist famously tweeted from her client's account: "Having lunch on the harbor across from the Opera Center. Loving life!"
Good try, other than the American spelling – and one of Australia's most famous landmarks, in Jackman's home town, is known as the Opera House. It would be like a New Yorker referring to the Empire State Tower.
So even though Queally's account is the real thing – he doesn't say, or Tweet, anything, and says he won't be changing that anytime soon.
He offers a few reasons why – an indifference to the new media medium is one of them – but also a dislike to the slander that comes along with living a public life and being online.
"Copping abuse for bad rides at mid-week meetings at Wolverhampton," is Queally's plain and typically direct response to the question: "Why don't you Tweet?"
This seems to upset fans even more, as some of the reactions to Queally's inactivity account reek of entitlement and some sort of ownership of what he does with his spare time ("How dare he have an account and not tweet!").
One of the benefits of Twitter is that it has smashed down some barriers between participants and fans, but it's also removed some boundaries – judging by some of the toxicity we've witnessed – of normal human decency and courtesy.
They call it "trolling" – attempting to illicit a response and perhaps notoriety through inappropriate and deliberately offensive comments. The psychology behind this phenomenon has been covered elsewhere at length, I'm sure, but seems to come from a place of low self-esteem and sadness from the so–called trolls.
But is the online bullying any different to the abuse, along with meat pies, racebooks and other blunt objects – hurled over the fence at racetracks at jockeys returning to scale in the old days? Maybe it's just magnified by thousands, and the perpetrators only have to pick up a mobile phone, not subject themselves to a cold night at Wolverhampton to have an audience.
Racing's relationship with Twitter remains overwhelmingly positive though.
Results can be delivered – and then, more importantly, dissected, within seconds of a race.
If something happens in racing, you find out very quickly on Twitter – and not necessarily from mainstream media outlets.
If you simply followed three Australian racing and social media devotees – Andrew Hawkins (@AndrewNJHawkins), Steve Meakes (@ourmaizcay) and Su-Ann Khaw @inkmarksofsu – with more than 130,000 tweets between them – you wouldn't miss much, whether it be the latest news, their thoughts or simply links directing you to an enjoyable read.
The platform provided the chance during the week to analyse the ludicrous World Thoroughbred Rankings – as perceived discrepancies were unearthed by fans from every corner of the racing world.
How could Japanese Triple Crown-winning filly Gentildonna be rated just 122? And what about Sepoy's fifth carrying top weight in the Oakleigh Plate being rated the equal of Solemia's Prix De l'Arc de Triomphe victory, and two pounds better than Lord Kanaloa's devastating display in the Hong Kong Sprint?
We won't bother with a take on the International Federation of Horseracing Authorties' retrospective "reassessment" of historical ratings – when they can't get it right in the here and now.
Like that commonly used and puzzling Twitter tagline: "Opinions expressed here are my own" – IFHA ratings are just an opinion, it's just a pity they're granted so much gravity in the racing world.