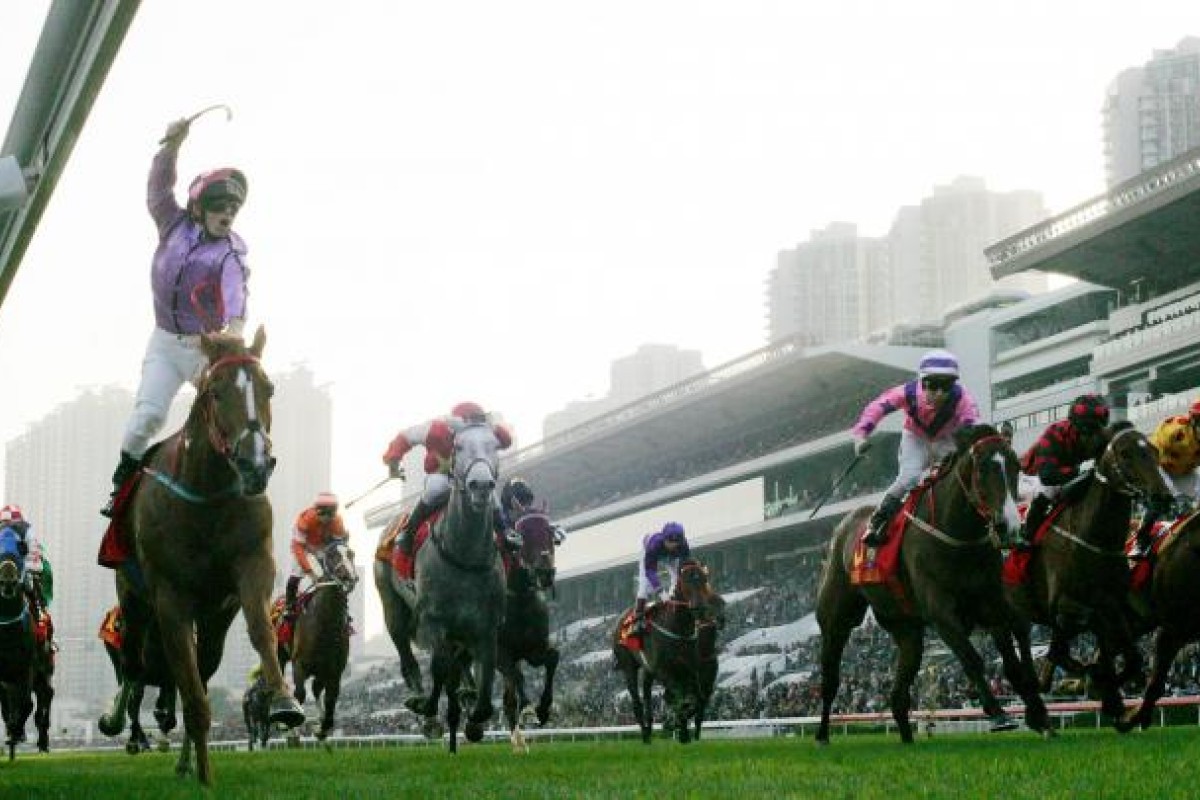 In its short history, the Hong Kong Classic Cup has been a race of upsets but never more so than yesterday's renewal that threw the Derby form into disarray as It Has To Be You gave John Size and Tim Clark the Group One at odds of 125-1.
Second-placed President Lincoln was also over 100-1 as he bounced back to top form and beat Ashkiyr, Gold-Fun and Wah May Star for the minor placing in a massive shock for punters.
Size had won the Classic Cup with 11-1 chance Unique Jewellery four years ago, but that upset was nothing compared to his result with It Has To Be You, who gave Clark his first local Group One and only his second win for Size.
"It's my three-year-old daughter, Ellie's birthday. It has been a special day in the past and again today," Clark said. "I'm just thrilled."
And for Size, last year's Derby winner with Fay Fay, the long-odds win by a horse he tagged as his Derby hope at the end of last season did not come as a complete surprise.
"My faith in the horse was OK, he'd done nothing wrong. He arrived, settled down and adapted quickly and he had kept progressing well every step of the way. He's sound and healthy and it was a case of getting him to a distance where he can show his prowess," Size said.
"In the Classic Mile, the leaders went very fast, he was close and the tempo didn't suit him. Today, Tim had him further back, as I'd asked him to do, and the horse was more comfortable and able to conserve energy, then show a good turn of foot at the finish for a staying horse. I don't have any doubts about him running 2,000m - he bowls around in his work like he'll go two laps. Running out a distance has never been a concern."
But Size wasn't making any comparisons between It Has To Be You and Fay Fay at the same stage.
"If you look at their handicap ratings, this horse was on 89 and Fay Fay ran in this with a rating that was already 110, a big disparity," Size said. "But, in saying that, most of this field has yet to get to the sort of rating required to win the Derby. That gives something the opportunity to emerge and put their hand up. It Has To Be You got his chance today, and he did that. Next time it might be someone else who gets all the favours but he took his chance."
Clark has blossomed into Hong Kong racing this season after a solid debut in 2011-12 and adding a Group One to his record has taken him up another notch.
"It's a big moment and was probably the thing I thought I needed to do next in Hong Kong. But I've been very proud of how my season is going. To be up there in the championship alongside guys like Brett Prebble and Weichong Marwing, top jockeys who have been here for years, feels fantastic," Clark said.
"It Has To Be You's run in the Classic Mile was pretty good - of the horses up on the speed, he was the last one standing when the finishers came."
Race favourite Gold-Fun (Douglas Whyte) finished with his reputation intact, John Moore was happy with the progress made by Ashkiyr and Akeed Mofeed wasn't far away in sixth, but third favourite Garlic Boy finished second last with a heart irregularity.
"Gold-Fun got into a beauty position with cover, found the line well and showed us we have options with him. He can be handy or get back and run on depending on the draw," said Whyte.
Moore said Ashkiyr was looking for more ground: "He's going to peak at the right time and he was grinding away looking for the 2,000m. My other horse, Poetic Justice ran well from the outside gate, too. His jockey Neil Callan says he thinks he will get the 2,000m in the Derby on that."