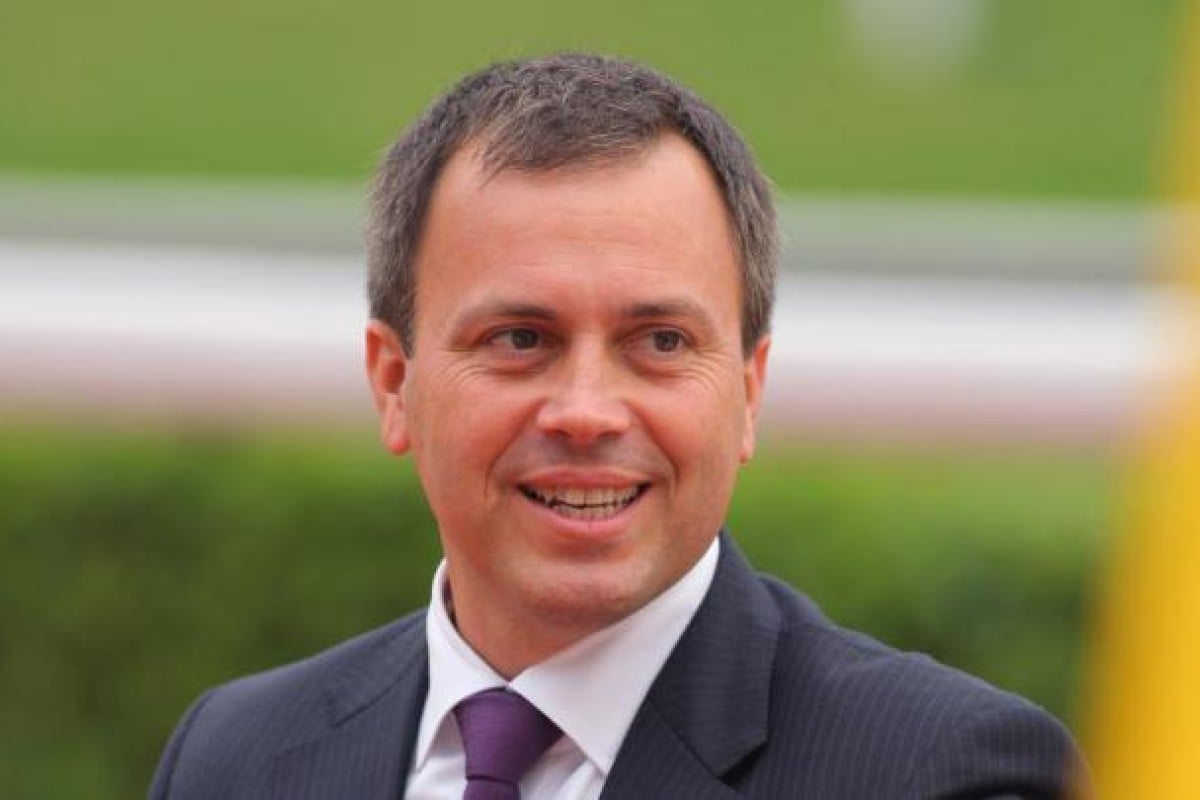 Caspar Fownes didn't have a runner in last year's Derby and has what could best be described as knockout chances this year but the winning trainer from the 2010 classic with Super Satin feels the door might just have opened for him lately.
Best Show arrived from New Zealand with a huge reputation that he has simply failed to back up, while Rainbow Chic, a leading three-year-old in France, has given problems with his racing manners and been all but impossible for his jockeys to control.
But it's a long road that has no turning and Fownes believes he is getting on top of the issues with each of his horses, and at just the right time.
A change of bit for Rainbow Chic's last start saw him tractable, even in a dreadfully slow tempo that would previously have seen his head spring skywards, mouth agape, and he hurled home for third at Happy Valley.
"He was charging before whenever the pace slowed. Seeing him do that was very encouraging - it was a mile but they couldn't possibly go any slower in the Derby than they went that night and he didn't mess around," Fownes said.
"He's a Group Three winner in his own right in France, so he is up to winning if he does everything correctly. That last run was his best so far, it was in a Class One and just what you want to see coming into his main target."
While Rainbow Chic had shown bits and pieces of his known ability, Best Show has looked hopelessly out of form, a shadow of the animal experienced New Zealand trainer Murray Baker described as the best he'd ever trained. Yet, he too looks to be getting his act together at a timely moment.
"Best Show has taken time to come to himself here and has needed a lot of work and racing to get him fit," Fownes said.
"His jockeys have been saying he hasn't given them any sort of feel in his work or trials all this preparation, but I put Zac Purton on him on Monday for a gallop and let's just say he was quite surprised. Best Show's work was as good as I've seen for a horse going into a big race.
"I've tweaked his gear and he's a lot more switched on, and he'll have a visor and tongue tie on. Neither of mine will be disgraced in the Derby - I think they'll both run the best they've run since they arrived."