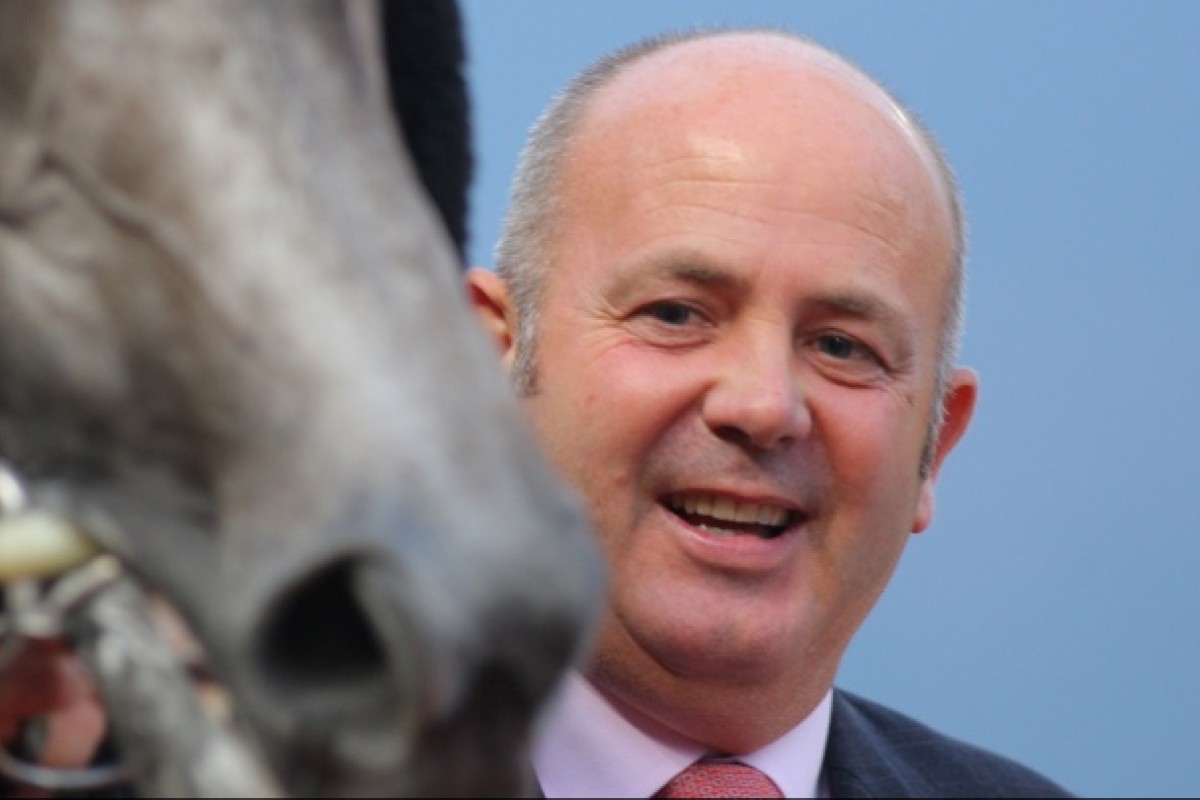 Trainer Sean Woods was fined HK$100,000 by Hong Kong Jockey Club stewards yesterday for comments he made in a South China Morning Post article in March, becoming the first trainer to be fined under a similar misconduct charge for nearly 10 years.
Woods, who has the right of appeal, was charged under Rule 155 (24) that states "no person shall be guilty of behaviour or conduct which … could bring into disrepute the good name of the club or any activity under the control and management of the club".
After Woods' horse Free Judgement staged a form reversal to win a Class Two race at Sha Tin on the all-weather track on March 20, the trainer claimed of the horse's previous effort: "There was something very sinister about his run last time."
Woods went on to say of his horse in the article: "His eyes were dilating and there was something seriously wrong with him before he ran and he was virtually pulled up more than 22 lengths behind Akeed Mofeed. The whole thing stunk to me. He had dilated pupils, he was blinking all the time and they said he lost his action behind, but next day you couldn't hold him in his box."
Evidence was taken from Woods and Jockey Club vets Dr Peter Curl and Dr Peter Schiff at the inquiry, which had been adjourned from March 21.
Stewards not only ruled that Woods' comments contravened Rule 155 (24), but noted they were "made in the knowledge that pre-race and post-race samples taken from the horse Free Judgment on March 2, 2013 had been found to be negative to prohibited substances" and were "made when it was apparent that the words were reasonably likely to be published in a newspaper article".
The release also stated that during the inquiry Woods "... disputed the veracity of a number of the quotes attributed to him in the stated article".
It is the third time a trainer has been fined HK$100,000 for making public comments deemed detrimental to the club's image.
In June 2003, Ivan Allan was fined for making "unfounded and unjustified" comments against Jockey Club personnel and members of the board during the Isosorbide "Shampoogate" inquiry that year. Allan had called management liars and claimed some officials were biased against him and had manipulated evidence to ensure he was convicted.
In March 2001, trainer Brian Kan Ping-chee was given the same penalty for making derogatory comments about stewards following a protest that didn't go his way.