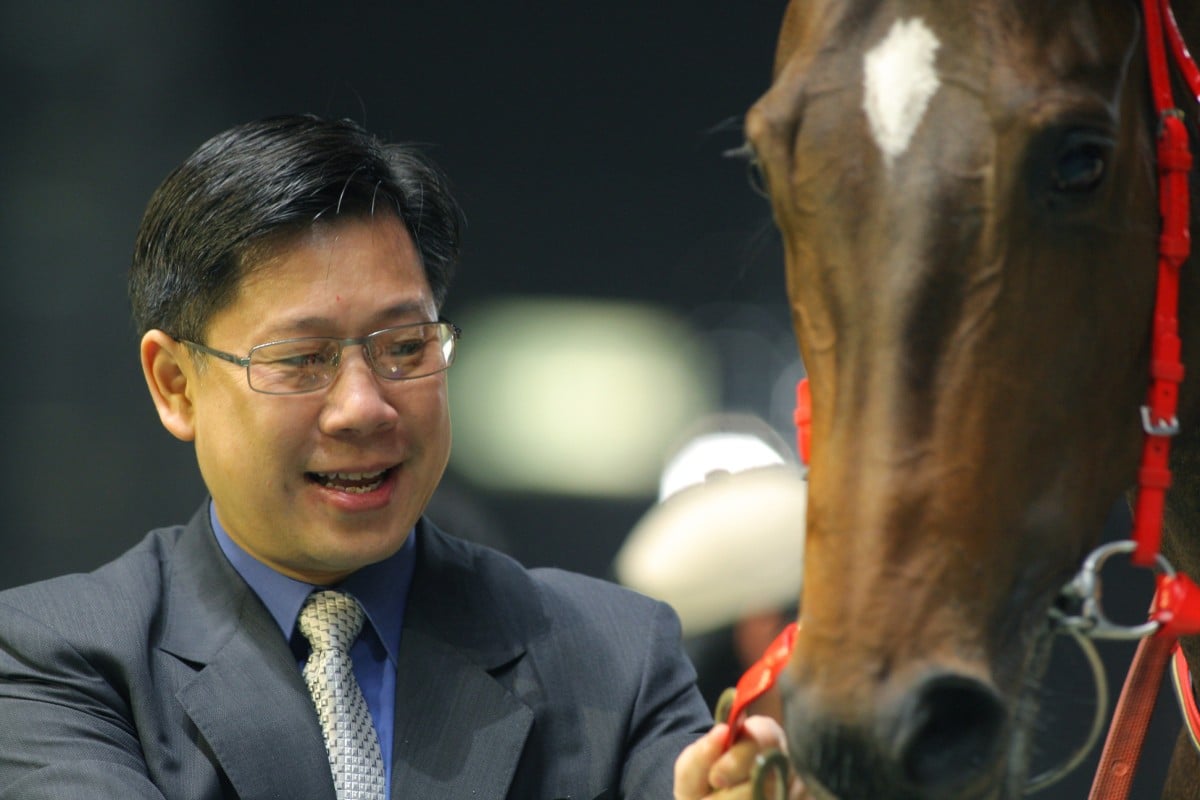 Thank goodness for title contender Dennis Yip Chor-hong. Never thought we'd write that. But the trainer's cheeky championship challenge is breathing some life into a season which at this time of the year starts to move slower than the middle sectionals of a Sha Tin staying race.
The list of remaining fixtures looks small – we're down to 17 meetings – but it's an optical illusion because there's not much to get excited about between now and July 10. Even the two upcoming features, Saturday's ATV Cup and the following weekend's Standard Chartered Champions & Chater Cup, are light on numbers; nine and 10 runners respectively.
Ten-race cards at Sha Tin with Class Two feature races generate the same sort of atmosphere as at a senior citizen's bingo centre. And just wait until next season when not even the party atmosphere of Happy Wednesdays at the Valley can take us into summer. Happy Valley's drainage work means a month straight of midweek mixed meetings at Sha Tin to close 2013-14. We predict even more jockeys might be asking for an early release to head to Europe, just to avoid the kickback on the all-weather track.
The start of a season brings excitement; international day trials and then some new horses and visitors for international day. Four-year-old features follow that from January through March, interspersed with Group One sprints and two legs of the Triple Crown – January's Stewards' Cup and the Citibank Hong Kong Gold Cup a month later.
But after that it's racing for the sake of racing, pretty much, the turnover machine just keeps grinding its way through three or four decidedly mundane months from April to July.
No wonder the most competitive race of the season is after the last at the finale, the one to see which jockey is the first to Chek Lap Kok.
If you think we were forgetting the Audemars Piguet QEII Cup and Champions Mile, we weren't, but it won't take long for the latter to be erased from our minds.
The QEII Cup is a decent race, but carries nowhere near the cache of exclusivity and prestige the marketers would claim. And a week later the Champions Mile misses the mark by a mile.
The HK$12 million event has been starved of overseas numbers for the past few years, and surely the last thing punters want is another set-weights mile race for the same horses who have been clashing all season.
There isn't a simple solution to the Champions Mile conundrum, but let's start by moving it back to the same day as the QEII Cup, Queen Mother Memorial Cup and the Sprint Cup – and at least make a day of it.
Something that will add some spice to late-season meetings are the increased benchmark quotas for trainers – the minimum number of winners for a season increased from 13 to 15 as of next term. The "three strikes and you're out" system hasn't claimed any victims in recent years – not since the number of races were increased and the quota stayed the same.
But just like the emotion-charged English Premier League relegation battles, the stakes are high for trainers facing the prospect of instant relocation from one of the most sought-after racing jurisdictions. What would be more captivating than watching a trainer battle for his livelihood – it would be gut-wrenching to watch, but you wouldn't miss it.
The most interest for now is in Singapore on Sunday, where John Moore gets as good a chance as he has ever had to collect his much sought-after Group One on foreign soil and early next month John Size heads back to Japan with Glorious Days. At home, it's a schedule in desperate need of a spark.
Hopefully, Zac Purton can stick close and keep the jockeys' championship chase alive, but it's Yip's push that is surprising many. Something needs to give the class three, four and fives a kick along – and that's what we hope Yip will do.