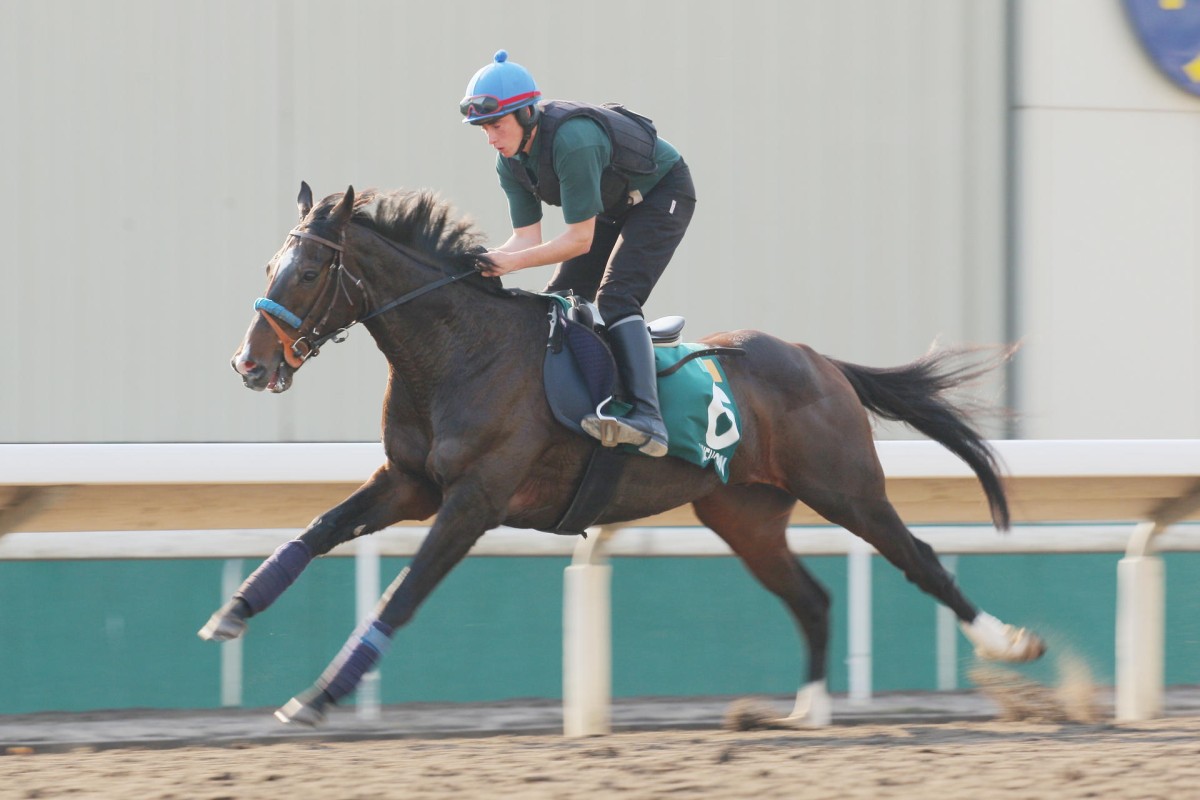 One of the less understood benefits of international racing week is the learning we are exposed to, as many of the best trainers around the world descend on Sha Tin and demonstrate the different way they do things. And yesterday, the horse racing professor was Irishman Willie Mullins.
Most Hongkongers have little idea of the intricacies of the jumps racing scene and if you wanted to improve on that small repository of knowledge, there would be few better men than 57-year-old Mullins - eight-times champion National Hunt trainer in his homeland - to assist you.
Mullins, however, is no one-trick pony, as he has ably demonstrated with Sunday's Longines Hong Kong Vase contender Simenon. Like so many of the great jumping trainers before him - think Vincent O'Brien and Aidan O'Brien for starters - Mullins has successfully migrated from the jumps to the flat racing arena and two-time Royal Ascot hero Simenon is arguably his best advertisement yet.
Simenon, a six-year-old, arrives in Hong Kong on the final leg of a world tour following a fourth in the Melbourne Cup and, just two weeks ago, a one-paced 13th in the Japan Cup.
Track watchers have looked on with interest most mornings this week as Simenon has done laps of the all-weather. Not one, not two, but a regulation three.
Yesterday, Simenon was the last of about 1,200 horses to work at Sha Tin - a process which begins with regimental precision at 4.45am. And it is a safe bet none of the other animals had anything like his workload.
After a warm-up canter lap, Simenon's work rider moved him up to pace tempo (17 seconds per 200m) at the 1,200 metres. He then sped up to clock 44.8 for the last 400m and responded to a little more rein with the last 200m in 12.2 seconds.
Just as the trackmen were packing away the watches and binoculars, one spied a bay gelding moving off down the back stretch of the all-weather track.
"Which one is it, I thought they'd all worked?" the confused tout uttered in Cantonese.
It was Simenon: practice makes perfect, apparently. This time, the son of Marju went another 1,200 metres, but poured on more power in the second half. (Marju, incidentally, is the sire of a Hong Kong Vase winner, Indigenous, in 1998).
Simenon's last 600m took 41.3 seconds, the ultimate 400m in 24.3. But wait, there's more! At the end of all this, Simenon still romped home his final 200m in a zippy 11.32 seconds - just like a sprinter!
Fitness wins jumps races, as a tired horse can more easily makes mistakes at the later obstacles. On Sunday, the obstacles might be less pliant than the hurdles at Cheltenham because Simenon will be up against an all-star cast, headed by outstanding staying filly The Fugue and the evergreen Red Cadeaux. But his fitness cannot be challenged.
Among Simenon's other rivals, Dunaden, hero of the Vase two years ago, looked in good order breezing down 1,000m in 1:13, the last 600m in 41.5. It was only steady work, but the gelding seemed to relish it.
Mount Athos set the morning benchmark. The big fellow was handled by race rider Craig Williams in a turf gallop and clocked 1:22.9 for 1,200m, the last 400m in 25.4 and the last 200m in 12.6.
Mount Athos is prepared by master conditioner Luca Cumani, who was represented yesterday by long-time travelling assistant Charlie Henson. Cumani's horses do not disappoint when they venture to foreign lands.
Among the other Vase contenders, German visitor Feuerblitz floated over 1,200 metres in 1:20.2, the last 600m in 40.2, maintaining that steady tempo to the winning post. The big bay four-year-old has finished first or second at 10 of his 14 starts and seems in superb order.