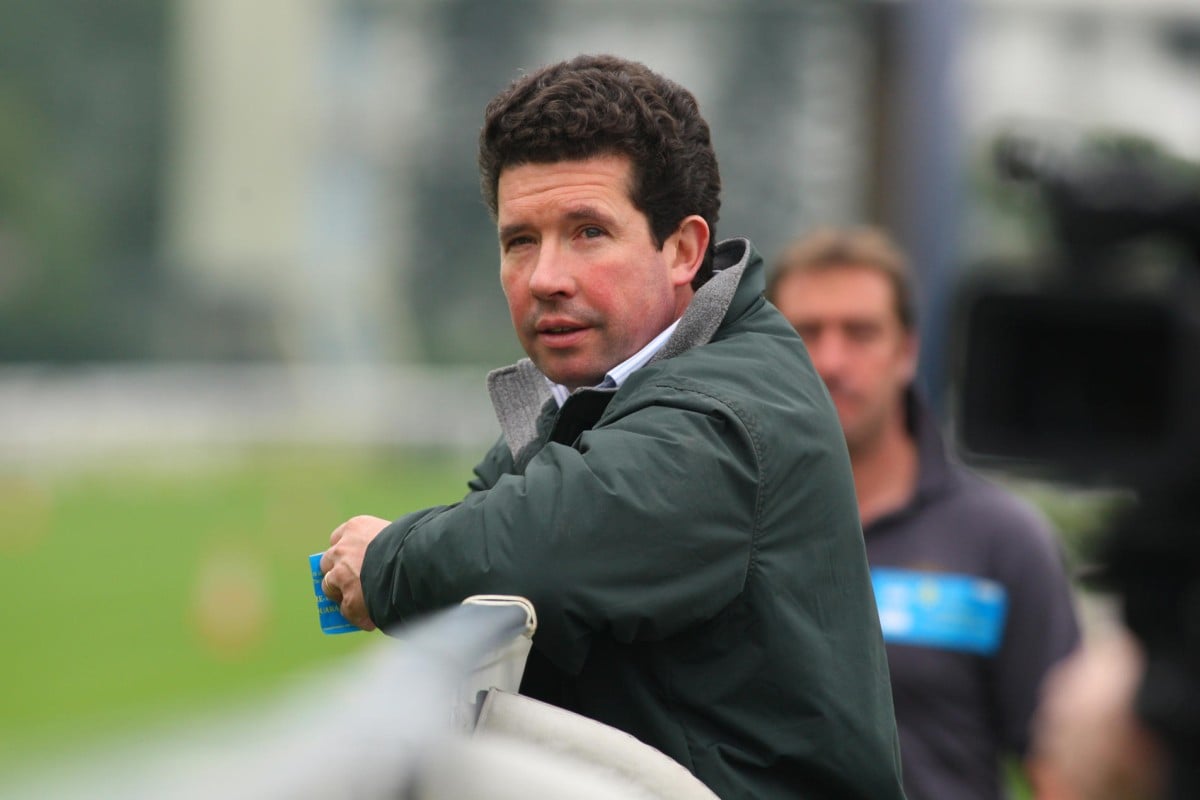 He is a winner of the Caulfield and Melbourne Cups, and a dashing hero of the 2011 Hong Kong Vase, yet Dunaden seems to have slid into town well and truly under the radar in 2013.
In each of the past two years he has turned in a blistering piece of work on the turf in the lead-up to international day and his critics have been arguing this week that the different approach taken by trainer Mikel Delzangles may indicate all is not well.
Dunaden, like most racehorses, sits firmly in the actions-speak-louder-than-words camp. On Friday, he presented his credentials in a clean-up gallop on the all-weather track and did so emphatically.
Working solo, Dunaden moved off before the 1,200m mark at pacework tempo (17 secs per 200m) and was allowed to pick it up after passing the 800m.
The international stayer ran the last 600m in 37.1, the final 400m in 23.4 and the ultimate 200m in 11.4 without coming off the bridle.
The message was clear - he's fit, well and here for business.
As to why Delzangles did not replicate his training approach of the past two years, the answer lies in the race programming. In each of those years, he had not raced since the Melbourne Cup on the first Tuesday in November.
On this occasion, he had a lead-up race in the Japan Cup on November 24, so a rattling turf gallop was simply unnecessary.
Sources close to Delzangles revealed the Frenchman feared Dunaden may have done a fraction too much yesterday, but that is not how it looked to the outsider; his improving final splits of 14.6, 13.7, 12.0 and 11.4 indicate a quality middle-distance horse peaking for tomorrow.
The fast times department yesterday belonged to visiting sprint contender Soul Power. The headstrong sprinter went 800m in 51.8, the last 400m in 22.0 seconds and the final 200m in 10.8 on the course proper.
The glamour mares from Europe, Sky Lantern and Moonlight Cloud, did steady gallops. Sky Lantern, a grey filly and looking very well, went 1,200 metres of pacework on the turf, coming home in 27 seconds for her final 400m.
Moonlight Cloud worked on the all-weather track and did a bit more. She went 1:18.1 for 1,200 metres, the last 400m in 24.2 seconds, easing up slightly in the shadows of the post such that the final 200m was only 12.4 seconds.