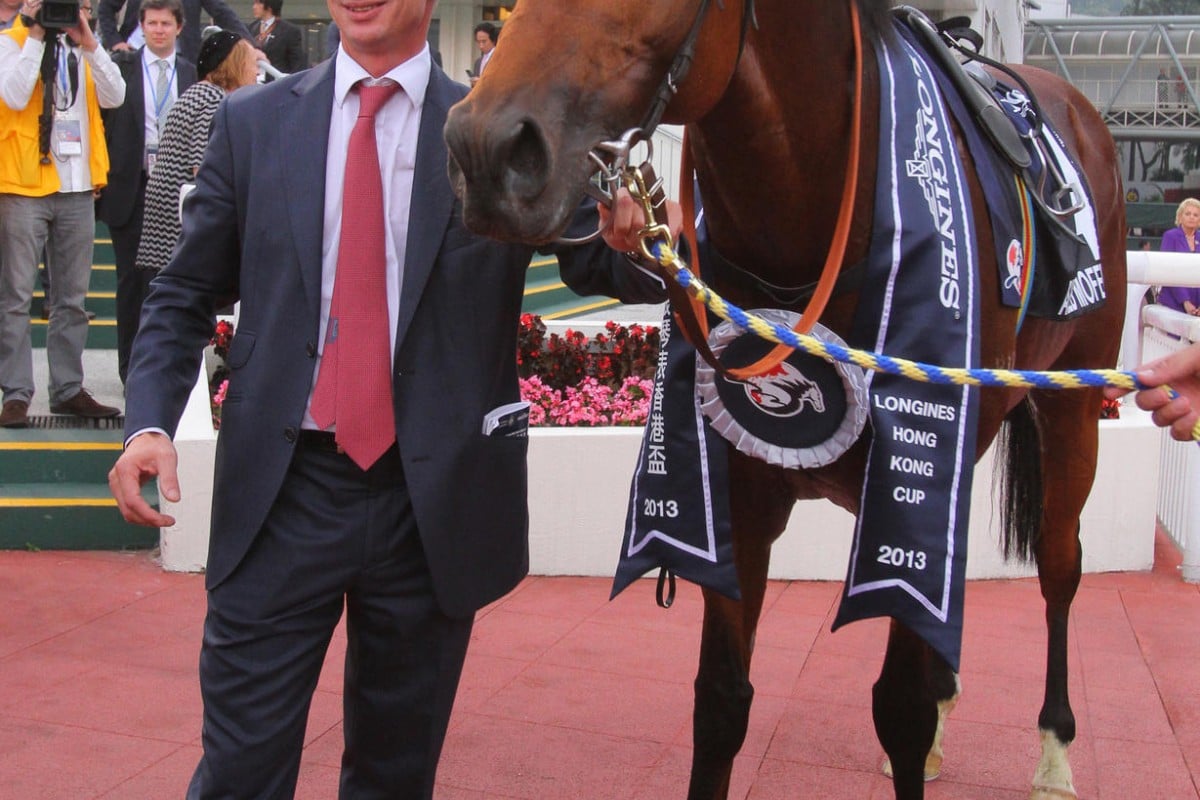 This idea would be pushing the envelope but a racing organisation like the Hong Kong Jockey Club should be the one to be exploring ideas and setting standards, considering its standing and resources.
Twice recently, and not for the first time, the comments of a couple of our leading trainers have made us wonder if gear changes might be more efficient if handled differently.
At present, gear changes are declared to the Jockey Club after entries but before fields are finalised and barriers drawn.
At present, gear changes are declared to the Jockey Club after entries but before fields are finalised and barriers drawn
When Richard Gibson was tossing up whether to apply blinkers to Akeed Mofeed in a race, he decided it was too much of a gamble to put the gear on the stallion in his upcoming engagement if he then drew a bad barrier in the Jockey Club Cup from the tricky 2,000m start. In other words, if Gibson had been guaranteed a good draw, the blinkers would have gone on, presumably with the intention of getting the best performance from the stallion.
Instead, Gibson weighed that possibility against the risk of blinkers messing up his race from a bad gate, decided against taking the risk and was happy about it when the four-year-old did draw badly.
Then, prior to the Hong Kong Mile, John Size elected to put blinkers on Real Specialist, with his rationale that the gelding had been reluctant between horses and needed something to help with that. Whether he would have wanted the shades on the horse from a wide gate we don't know, but he too gambled the right way when Real Specialist drew in and was not going to be able to avoid being surrounded by other horses.
There are no doubt many other examples of which we aren't aware, which may have turned out well or badly depending on the luck of the draw, but is that the best we can do?
In the minutes after declarations to run are taken, barriers are drawn for the final fields. How much longer would things be delayed, and who would be the worse off, if trainers did not have to nominate their gear changes until they knew the draws?
Betting doesn't commence on races until the following day at the earliest, so the extra delay would mean nothing to punters or the club, except to have more assurance for connections that the gear change suited the circumstances.
We are aware that there are publications which have the fields and form out and on the streets by lunch time declaration day, but a club-imposed time limit for notification of gear changes - let's say 15 minutes - can work.
It would probably not involve many horses and those trainers committed to making the gear change, regardless of draw, can still inform the stewards earlier.