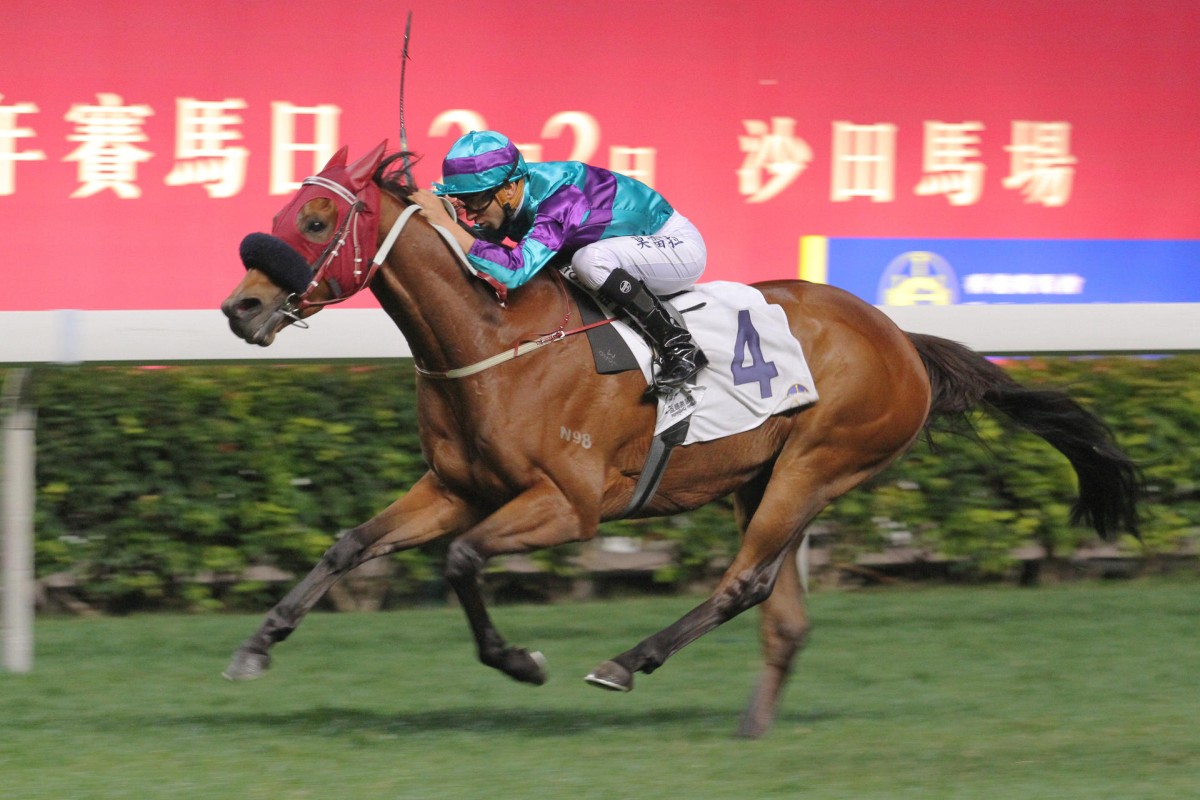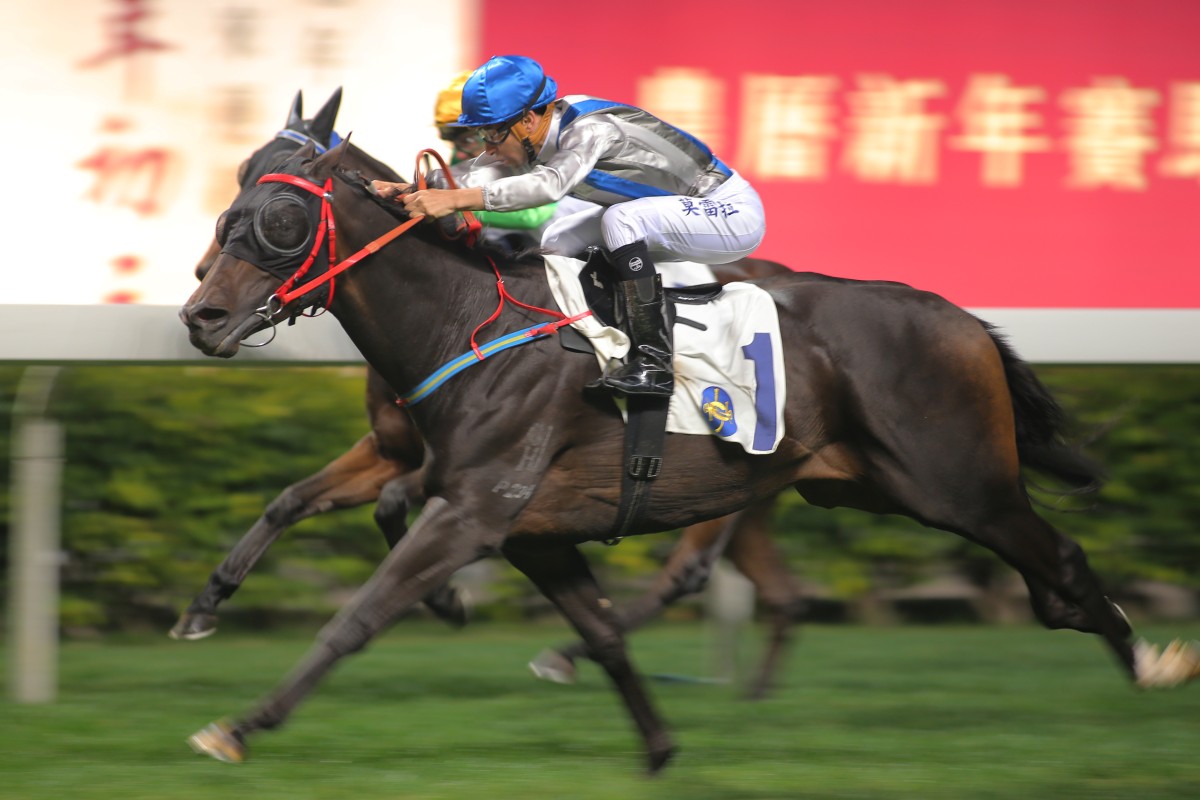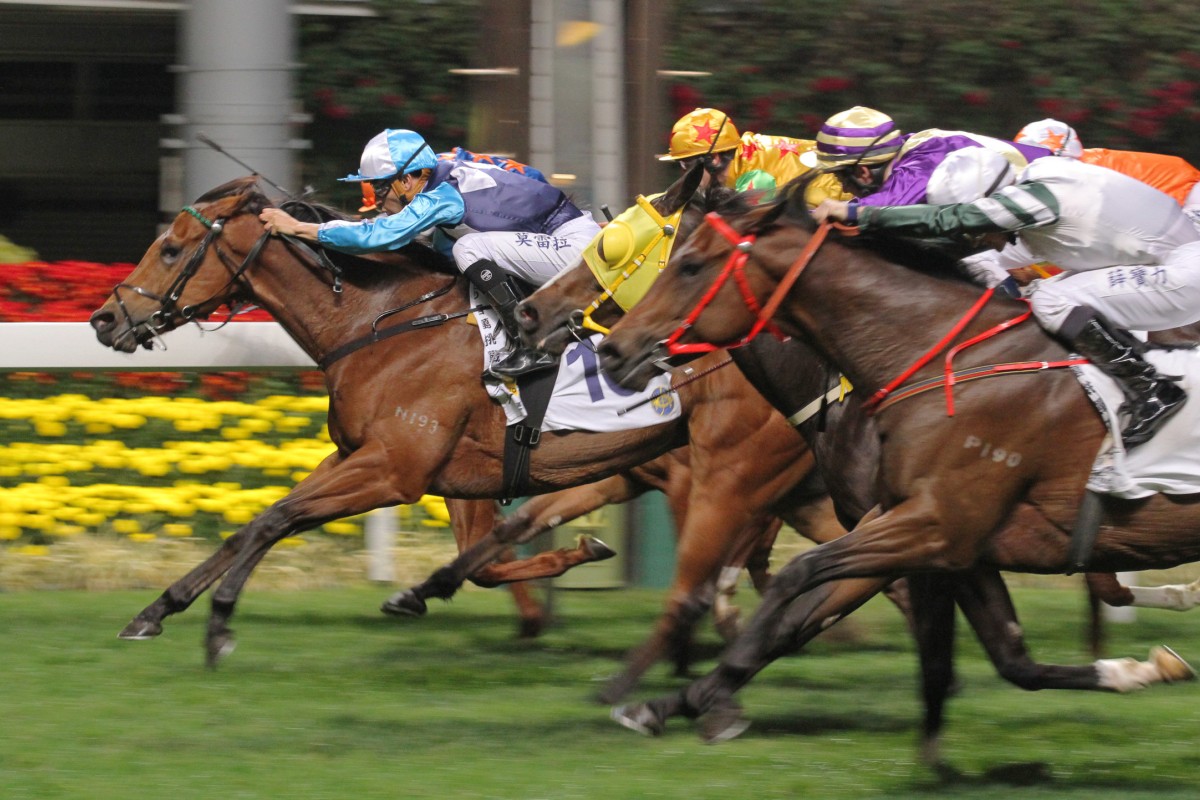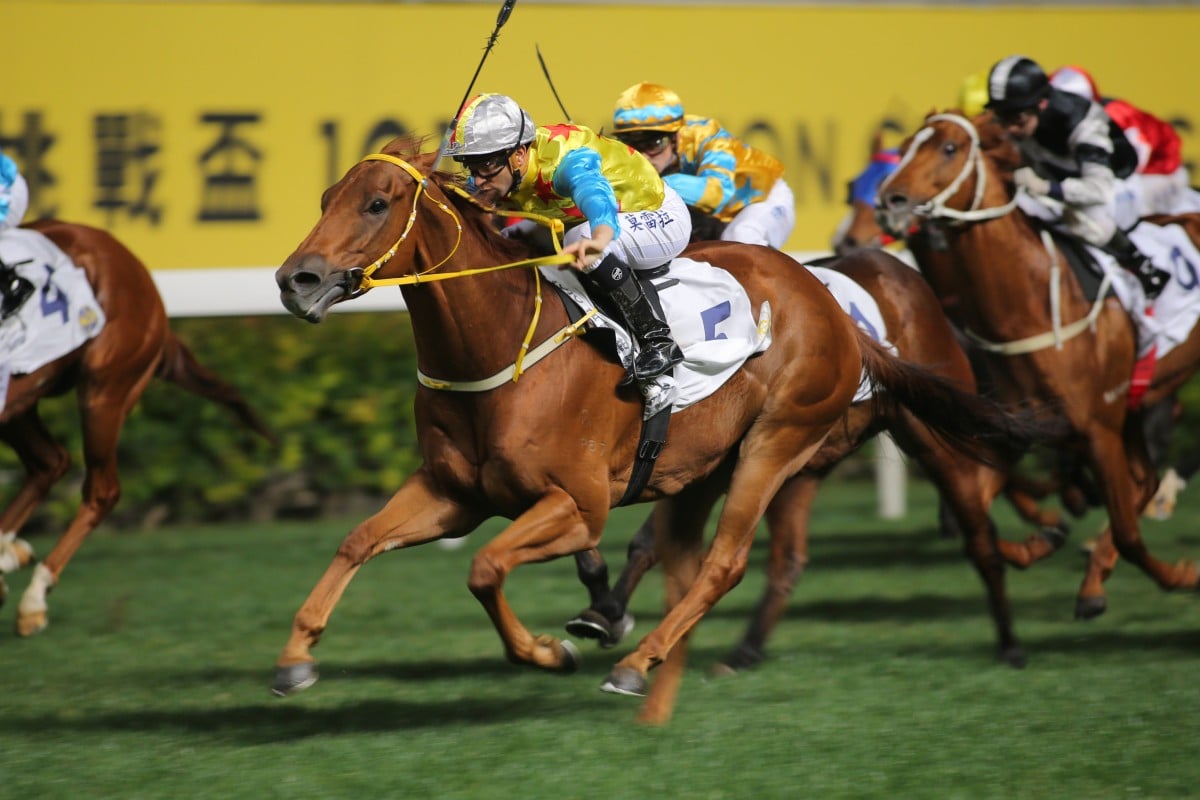 Joao Moreira had gone winless for the first time when he returned from suspension last weekend but he made up for lost time at Happy Valley last night, collecting a four-timer topped with a brilliant tactical ride to take the night's Group Three feature on Same World.
The John Moore-trained Same World had been expected to be one of the forward runners in the January Cup, as is his usual fashion, but with Moreira riding him quietly early, he had race favourite Rainbow Chic (Zac Purton) covered up towards the rear instead.
Going to the back of the course, Purton had succeeded in keeping Moreira several horses deep and the Brazilian maestro had to take action and, with the jockeys on the line of leaders still deciding how fast they wanted to go, Same World swept around and away and the race was over.
I had to take a risk and do something because John was going to hang me"otherwise - I was supposed to be in the first four," Moreira said. "But I took a chance and went when I did and I got around them quite easily and the two length break was enough."
It was the second time since his arrival in late October that Moreira had won four, tearing the heart from the back half of the card with wins on Golden Addiction for John Size, Same World, Rainbow Fighter for Derek Cruz and finally First Sight Love.
I had to take a risk and do something because John was going to hang me
Moreira's win on First Sight Love even took the gelding's trainer, Almond Lee, into new territory, giving him an unbeaten record from two outright favourites this season.
Lee's poor win record with favourites is well-known and he hadn't had a winning favourite since November 2011, before Superking Dragon scored on New Year's Day but Moreira was equal to the challenge.
"Tonight's win was even better than his last win," said Lee of the four-year-old and outlined ambitious targets ahead. "I actually think he will go better at Sha Tin than Happy Valley, too. He will still need more points to think about it but if I can get him in a position to get a run in the Derby, we will pay the late entry fee."
The Richard Gibson yard, fresh from the 20-1 to 4-1 plunge successful with Winfull Patrol on Sunday landed another big touch in the second with Douglas Whyte's mount Ocean Roar backed from 12-1 down to 3-1 before landing the prize.
But it was Moreira's swoop around the January Cup field that had people talking and it was a bitter disappointment for Purton on runner-up Rainbow Chic.
"I thought about going after him when he went, but I didn't think the boys on the front ones would just watch him go around - I thought they'd pick up and go with him but they didn't," said Purton. "I was left with just too much to do."
Purton was back in the good books with Rainbow Chic's trainer, Caspar Fownes, in the following race when he made no mistake in getting Royal Partner over the line - a winner for the first time in 19 starts.
"He's been a little frustrating, running good races from bad draws but not able to win, but he drew a gate for a change tonight," said Fownes.
I guess he'll go up a bit for a wide margin like that, but it's just nice to win. He's been consistent and I'm pretty sure he's got another one in him."
Fownes won a double after Calling With Love (Gerald Mosse) had scored earlier.
Purton and Moreira were involved in some touchy race incidents, not the least of them in race four when Purton's mount Expectator lost his balance, clipped heels and almost fell at the 500m, but Brett Prebble was the only victim in the stewards' room, suspended for his ride in the opener on Gracytom.