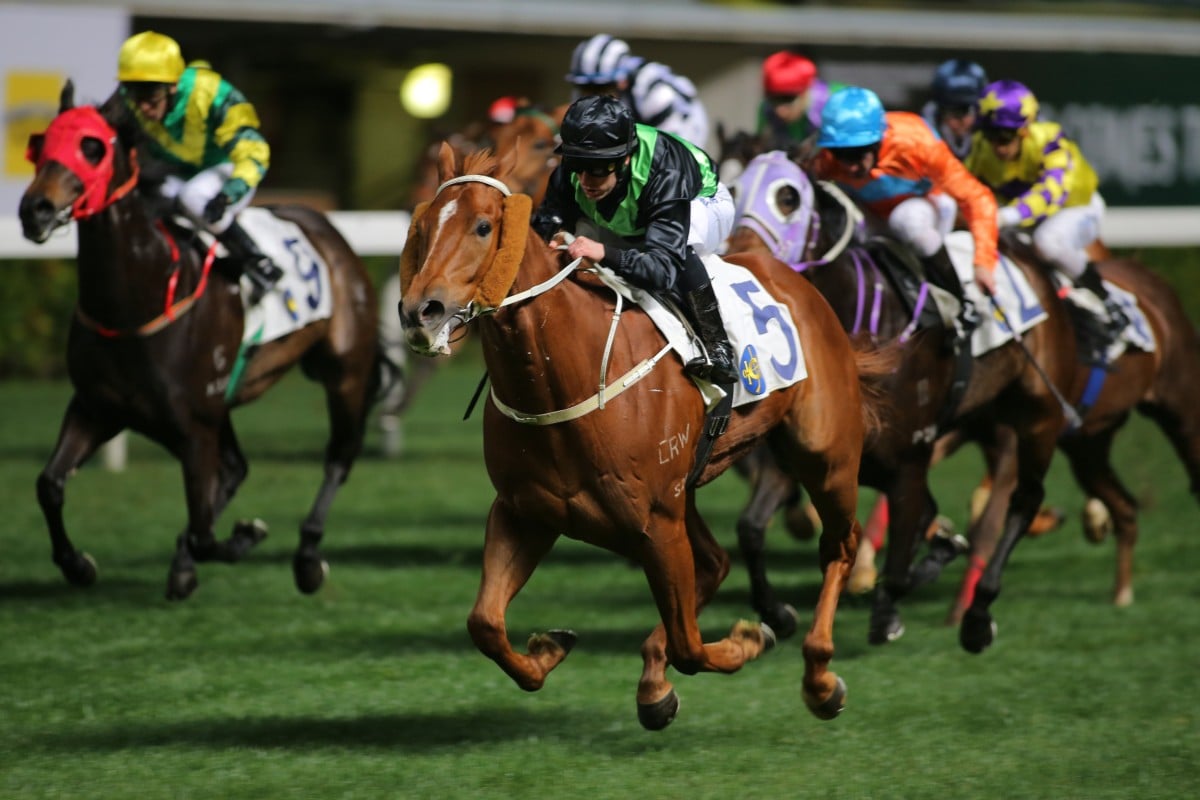 Tony Cruz-trained Key Witness looked more like the talented youngster who trialled in Australia when he grabbed victory at his second race start on Wednesday night and there will be many more wins ahead.
The son of Show A Heart trialled brilliantly in Australia but didn't show that kind of form first time out at Sha Tin, when the youngster was field shy between horses from gate two.
At Happy Valley, Key Witness was checked to the rear as he left the gates but that may have even worked in his favour as it ensured Mirco Demuro had the three-year-old in open space for the whole race.
Demuro's style seems about building momentum and that's what he was able to do on Key Witness as the gelding made a long, strong run around the field on the turn into the home straight. Key Witness was impressive hitting his top in the final 150m, recording the strongest finishing section of the meeting to win with authority.
He may not have to be so far back in future races but it looks clear his best prospects are going to be when held up and allowed to produce that big sprint.
Demuro was to the fore again in the final race taken out by Travel Brand, who did a good job making a similar wide run around the field on the circle although he was assisted by making his ground during a slow section of the race.
But the horse which should have taken the spoils was Jolly Victor, after the Tony Millard-trained gelding got lost in the run following jockey Karis Teetan's attempt to stay off the rail. The Mauritian must have been very close to trouble with the stewards after unaccountably shifting away from the fence at the winning post the first time, causing a problem for Bubble Chic, although the latter then got a good run through the race by taking the spot Jolly Victor should have had.
From then on, heavily-backed Jolly Victor was never out of trouble through the race before he charged home in the final stages to be two lengths away in fifth place. His turn will come shortly in something similar.