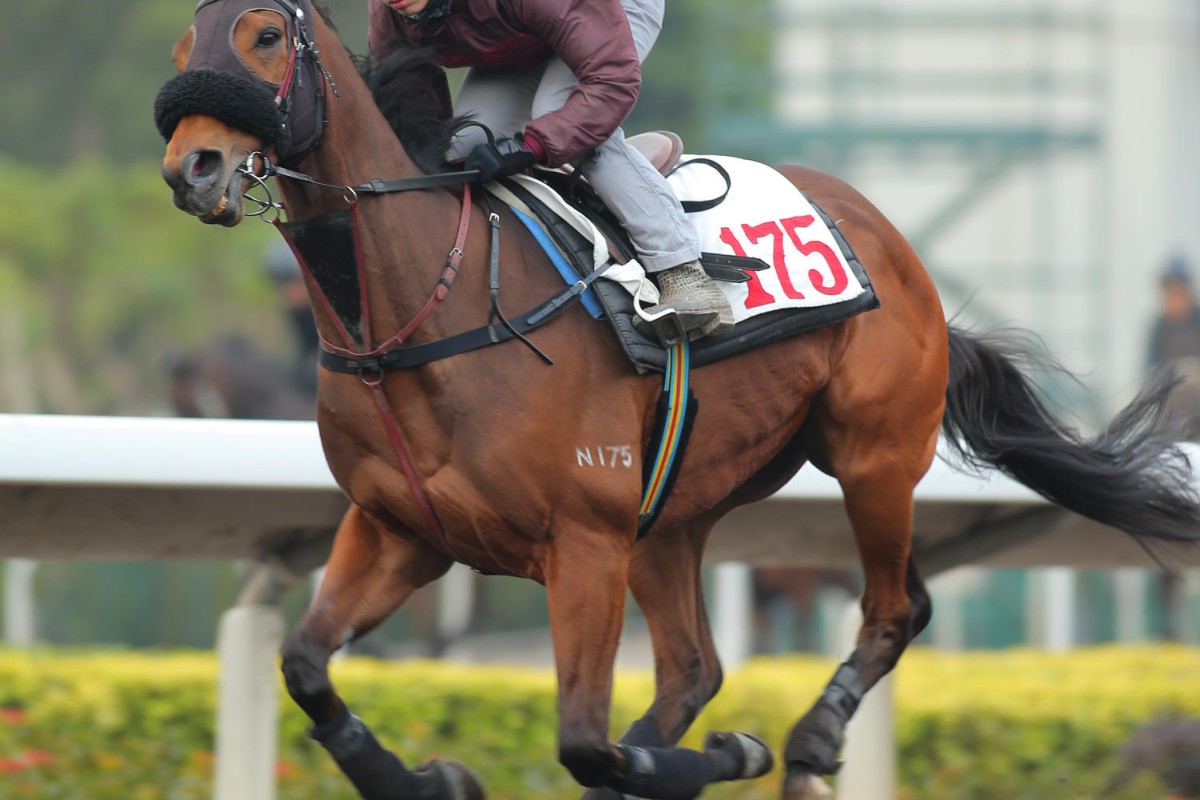 John Moore has had the reins of the strongest big-event yard in town for some years, but even he will break new ground in Sunday's HK$8 million Citibank Hong Kong Gold Cup when he provides five of the seven runners for the Triple Crown second leg.
Moore first won the Gold Cup in 1987 with Wing Ho and has taken it a record eight times, the latest 12 months ago when Zac Purton switched on Military Attack by changing him to more positive tactics and the gelding burst onto the elite scene for the first time.
Then followed wins in the Premier Plate, Audemars Piguet Queen Elizabeth II Cup and Singapore International Airlines Cup, but Military Attack's career has come full circle and he is back to prove himself once more after being winless this term.
Fingers crossed he'll get the right run and then it's not a foregone conclusion that Akeed Mofeed is a good thing
Along the way, Moore has ditched Purton for Joao Moreira in hopes of changing Military Attack's luck all over again.
"I suppose some people will see Akeed Mofeed as a good thing in the race, but I don't see the race that way - with luck in the running I expect Military Attack to really stretch Akeed Mofeed," Moore said.
"He is 100 per cent at his peak now. We have the magician aboard and, if we get the right run, he can get back to winning ways."
Moore has had a bigger team in a Group One race and actually had a bigger team in the Gold Cup last year, saddling up six of the 11 starters - a record in the race's 35-year history - but to have five out of seven gives him an unprecedented, incredibly powerful hand numerically and tactically.
"It's quite surprising, isn't it? In the old days, there was always a full field in the Gold Cup, or near to it," Moore mused.
"I don't know what's happened with the balance of the stayers but, if I've got this much of the field, it doesn't read too well for the future of Hong Kong racing."
Moore's runners missed out drawing the five inside barriers by only one - with Blazing Speed in the outside alley and Akeed Mofeed drawn in gate three, right in the middle of his Moore-trained rivals.
"It's going to be a very tactical race, of course - that's the case whenever you have small fields, but I'll take a good look at the draw and formulate a game plan," said Moore.
"At first glance, I'd say we'll have Same World and Dan Excel up on a nice, leisurely pace and of course Dominant and Ashkiyr go back, which leaves Military Attack. He has shown he is pretty versatile and has won from the box seat and we know he can come from the back as well.
"Fingers crossed he'll get the right run and then it's not a foregone conclusion that Akeed Mofeed is a good thing."