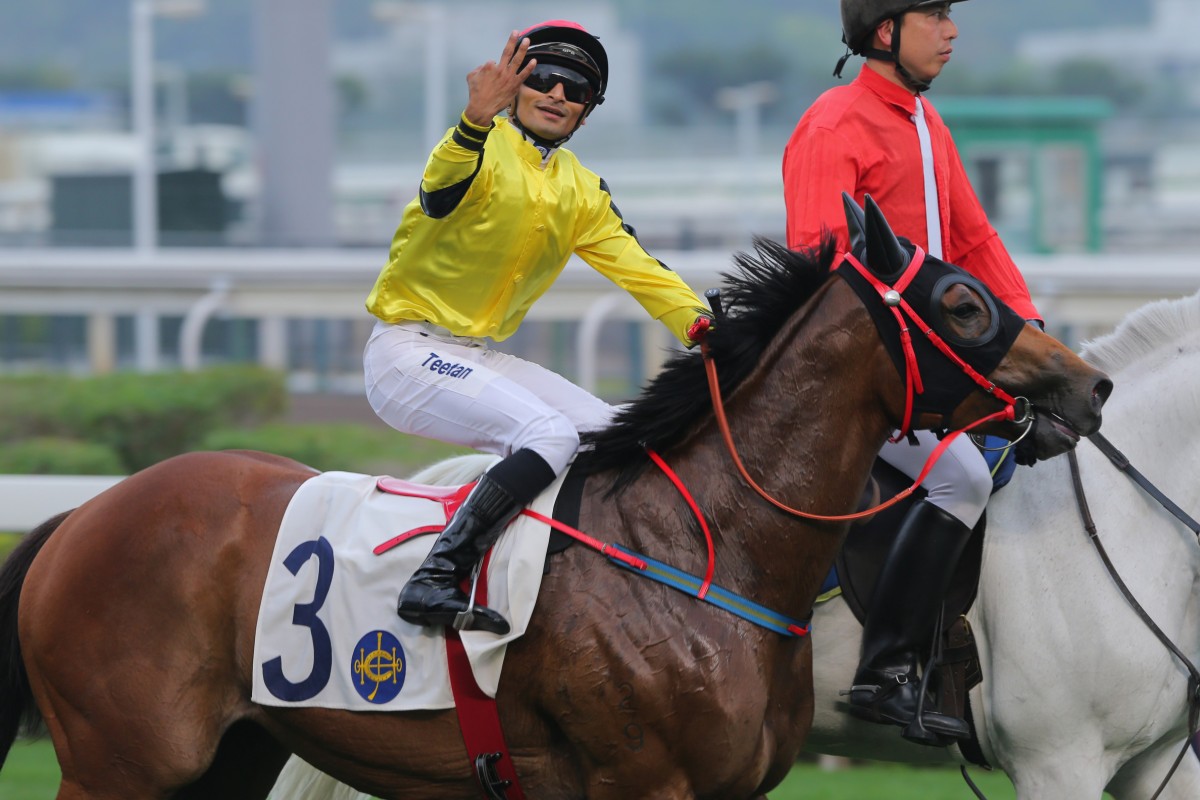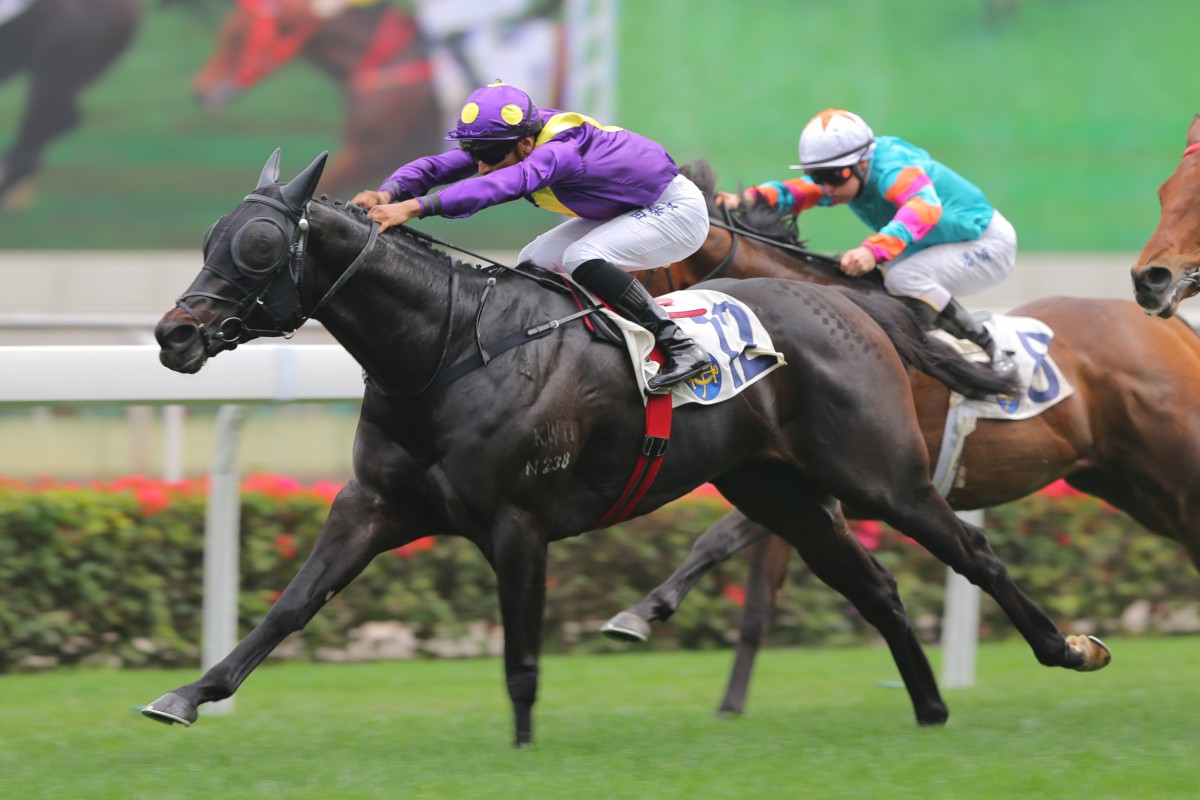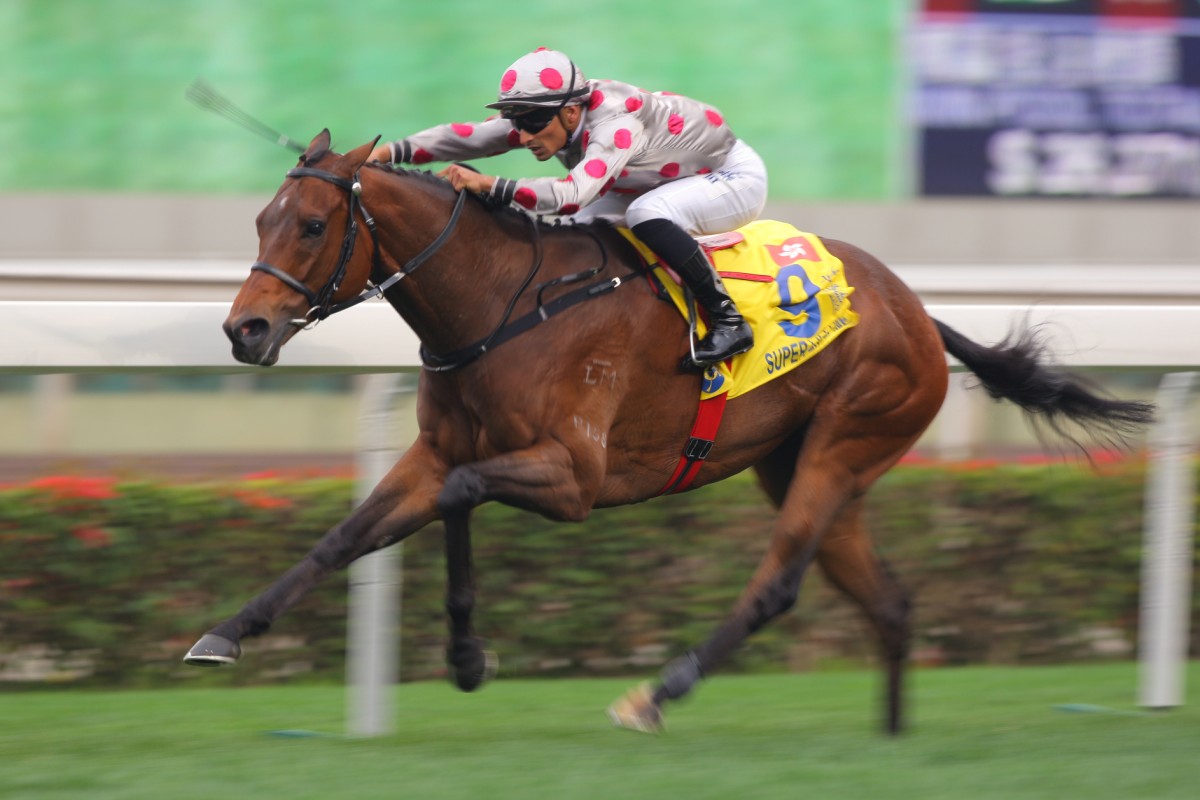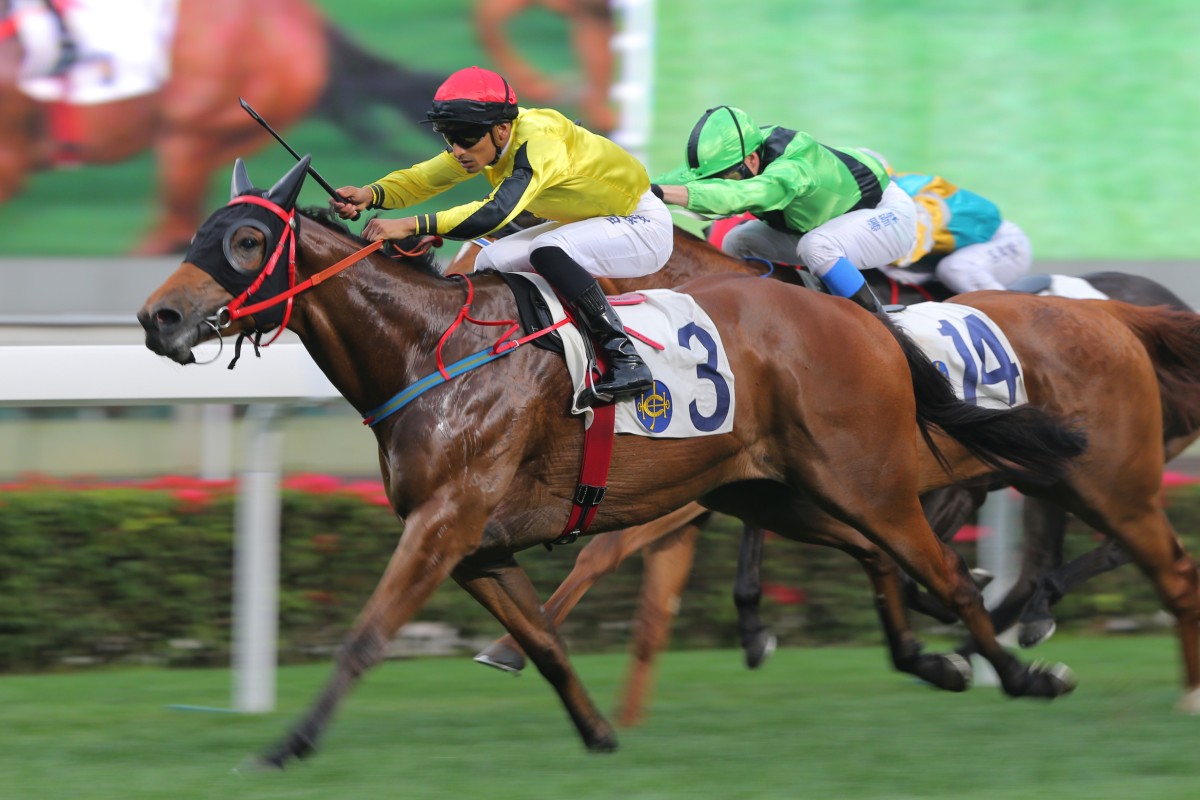 Suspensions and the presence of Joao Moreira had eaten into the productivity of Karis Teetan of late but the Mauritian bounced back from his mid-season flat spot with his first treble, including what he felt was a key victory for leading trainer John Size.
Teetan made a whirlwind start to his rookie season, winning 16 races by the end of November, but had only won eight times since then leading into Saturday's meeting, as opportunities dried up and he spent long stints on the sidelines for careless riding infringements.
Four three-day suspensions meant missing 12 days - a quarter of the season so far - and Moreira's popularity and success, plus the more recent presence of Mirco Demuro, took away rides in the 113-pound to 120-pound range where Teetan had been carving his niche.
When Joao [Moreira] is here it makes it so much harder. You're always riding second best.
With Moreira suspended and Demuro now departed, Teetan took full advantage of their absence - scoring on Super Lifeline and Medic Kingdom for Tony Millard before breaking through on Swift Shadow for Size.
"When you get better chances it makes it so much easier for you - and when I got that first winner, it built my confidence up," Teetan said. "When Joao is here it makes it so much harder. I'm not saying we can't ride against him, but at the end of the day he does sit on the best horses. You're always riding second best."
As far as suspensions are concerned, Teetan is hopeful the incidents of careless riding are behind him.
"I don't want to get called in front of the stipes anymore. I don't want to see that room again," he said. "I was angry at myself, asking myself 'Why did I get suspended for such a small thing?', but at the end of the day it was my fault. Now I know I mustn't make that same mistake. I'm glad I had the suspensions, it made me strong."
Size was an early supporter of Teetan, but rides had dried up recently as Moreira took over as the stable's go-to man, so the win of Swift Shadow - who went out at surprising odds of 20-1 - came as welcome relief to Teetan.
"I was so happy to ride a winner for Mr Size," he said. "I watched this horse's last few replays again and again and he had just been unlucky. So I thought, I've got a chance, and John said 'bounce him' and get him handy. He was going so comfortably, and at the 600m I knew this horse was travelling so beautifully he was going to go close. He isn't a bad horse."