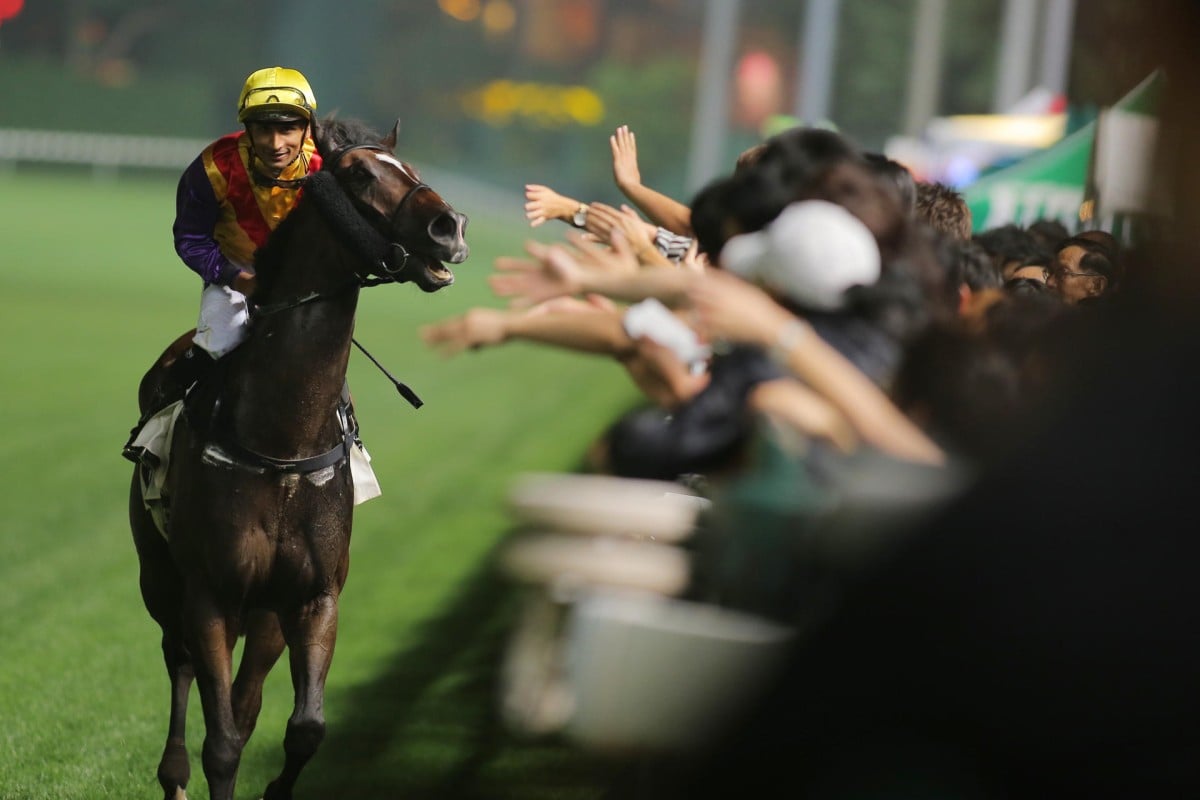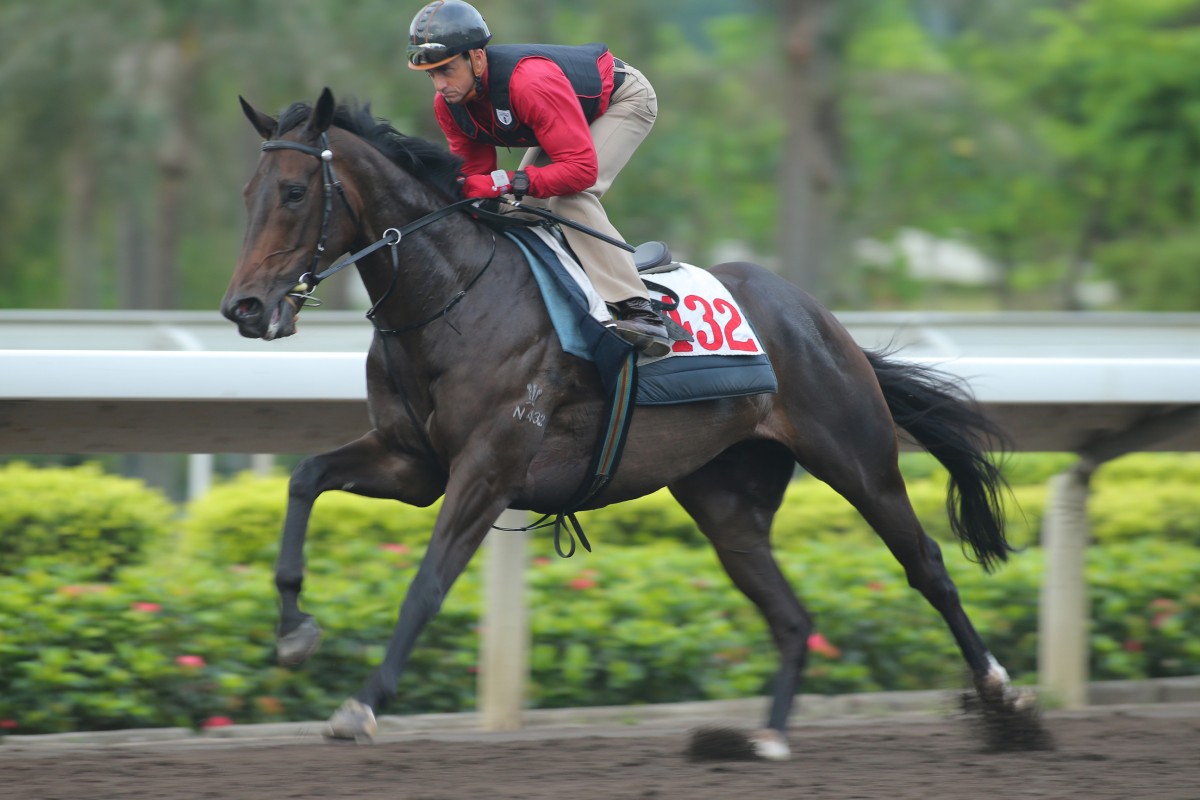 Karis Teetan sat outside a South African Jockey Academy dormitory in Durban and cried.
Just two days after arriving in a foreign country, unable to speak any English beyond "my name is Karis Teetan", with around 150 rand (HK$110) to his name and frightened by the old-school, disciplined regime, the 13-year-old simply wanted to go home to the comfort of family in Mauritius.
Teetan's father, Pravin, had taken a massive gamble to send the eldest of his three sons to South Africa, taking out a loan to pay the hefty tuition fees at the prestigious school, which boasts an alumni honour roll that reads like a who's who of Hong Kong race riding: Douglas Whyte, Basil Marcus, Felix Coetzee and Robbie Fradd are all graduates.
I still remember the first time I got on a horse ... He was a grey ... He actually bucked me right off, but I landed on my feet
Teetan is now typical of most who have passed through the halls - not just a talented rider, but also polite, well-spoken and respectful.
He always seems to be smiling, a ball of energy, constantly positive and moving forward - and if you know something of his background it is little wonder that gratitude seems to seep from his every pore.
His back story also explains why, when he rides leading hope Glorious Days in today's HK$12 million Champions Mile at Sha Tin, far from feeling pressure, he speaks like any result is a bonus - he has already "made it".
When describing his childhood in Mauritius, a racing-mad island nation 3,000 kilometres off the southeast coast of Africa, Teetan doesn't shy away from the word "poor". It's no knock on his father who spent up to 12 hours a day working in the cane fields to support his family.
"There are two types of people in Mauritius, the poor people, and the very rich people - and we were definitely poor," Teetan says.
Teetan's eventual ticket out of the lower-income bracket was an affinity with horses - combined with hard work and sacrifice - but at first that same love of riding looked like being his downfall.
As a tiny seven-year-old, Teetan was introduced to a family friend: a tourist operator who sold beach trail rides on former racehorses.
"I still remember the first time I got on a horse like it was yesterday," Teetan says.
"He was a grey horse, I was just trotting around bareback, holding his mane. He actually bucked me right off, but I landed on my feet.
"Everyone said it was a good sign that I was able to land like that and I was hooked. I used to go there on weekends and work with the horses, take the tourists on rides and swim the horses for their exercise."
By the time he was 10, Teetan could not stay away from the old thoroughbreds, failing school as he constantly truanted to be at the beach.
"Mum and dad thought I was at school - they found out the truth when I got my reports and they said 'absent, absent, absent'," Teetan laughs.
"My dad even paid for extra after-school lessons for me to catch up, but I wouldn't take the lessons. I would take the money and get a taxi late in the afternoon to the beach because I knew I had a chance to ride the horses.
"I also used the money my dad was giving me to buy a little whip, jeans and riding gear. I even bought bandages for the horses' legs from the chemist because I saw that's what they did with racehorses. It was a fun time."
Teetan then spent some time in the more structured and genteel world of pony club, riding with more privileged Western children, which showed him he wasn't just different to the other "horse crazy" kids in terms of social economic background.
"I was not into that pony club stuff - I wanted to go fast," he says with his trademark grin. "They said 'Karis, you cannot ride here' - all I wanted to do was to go fast. They advised I go and apply to be a jockey at Mauritius Jockey Club as an apprentice.
"I didn't think I would have a chance. There were a lot of older kids there and more than 100 applicants, but all of the work I had done with the horses gave me a big advantage.
"One day a riding master, Patrick Salvage, from the South African Jockey Academy came to look and he chose three of us. At first I missed out - they wanted me to finish school. I was too young and I was disappointed."
As luck would have it, injury ruled out one of the three and Teetan - with the help of his father's emergency financing and some sponsorship from the Mauritius Jockey Club - was on his way overseas for the first time.
"It was very tough, especially given I couldn't speak English [Teetan grew up speaking Creole and French]," says Teetan, who can't tell his story without mentioning those who have helped him - and at the academy it was Richard Fourie, who preceded Teetan's time in Hong Kong with considerable success, and other "seniors" who he pays tribute to.
Teetan explains how freshmen at the academy are designated a "senior" and known as "kid boys".
"You are up at 4am and you do everything for your senior; you massage them, make them coffee, get their clothes ready for them in the morning and clean their boots.
"You have to clean the dorms. By 5am you are mucking out stables and then working on the horses. It's a tough school, but it makes you stronger.
"You learn to take responsibility for yourself, you learn that when you are down to pick yourself up - don't think someone is going to do it for you."
It took nearly 30 rides for Teetan to break through for his first win, but within four years he was champion apprentice of South Africa.
After Group One success in Durban, a move to Cape Town saw him link with top handlers Joey Ramsden, and eventually Brett Crawford.
Now riding the country's headline horses and favourites in big races, Teetan came under the watch of the Jockey Club, which was looking for a lightweight replacement for Fourie.
At the start of this season three new jockeys were introduced at Sha Tin - Teetan, along with the far more experienced and accomplished Colm O'Donoghue and Nicola Pinna.
But if you were taking bets on which of the three would make it - at least on the score of attitude and enthusiasm - Teetan was a short-priced favourite already; stating his goals clearly and expressing an undeniable enthusiasm that transferred into a white-hot start.
He hit the ground running with his ability to get horses out of starting gates with urgency and into position early, a vital skill in this part of the world.
A prolific start to the term was followed by a mid-season flat spot, as he was slowed by careless-riding suspensions.
Teetan is finishing strongly though - he has 41 winners and trails only Zac Purton, Joao Moreira, Whyte and Tye Angland - all established superstars - in the jockeys' championship.
Pinna and O'Donoghue are long gone, starved of success, but Teetan has grown in stature and has added some big-race success to his name too, winning the Group Two Chairman's Trophy on Able Friend, and will look to add his first local Group One to his name on Glorious Days today.
Teetan cannot help but reflect on the rocky pathway that brought him here and it's clear he hasn't forgotten who has helped him along.
"I get emotional thinking about it," he says. "I'm just blessed to be a jockey."
Teetan's family still lives in the same humble two-bedroom house in Mauritius - Pravin doesn't want to move and has rejected his son's offer to help - but the globe-trotting jockey takes great joy in providing a better life for his family in other ways.
"I'm grateful that my dad trusted in me and gave that little bit that he could afford - now I can do something for him," he says.
"We live in a poor area and the house my father lives in is only small, but it was the house he grew up in. Maybe one day we will buy him a new house, but he loves his home and so do I - even if he asked me to sell it I wouldn't want to.
"I want my parents to feel comfortable - they did everything they could for me. But I know what it feels like to not feel comfortable, to be around friends who had money.
"I know how it feels to not be able to have something when you want it - to go to the mall and not be able to buy something nice.
"I try not to spoil them, but to give them enough to live a comfortable life. I don't want to see my dad work like he had to before - wake up at 4am and cut sugar cane all day.
"I told him to give up work and open up a small business and helped them out with that. I'm very happy with the way things are going - I'm blessed."