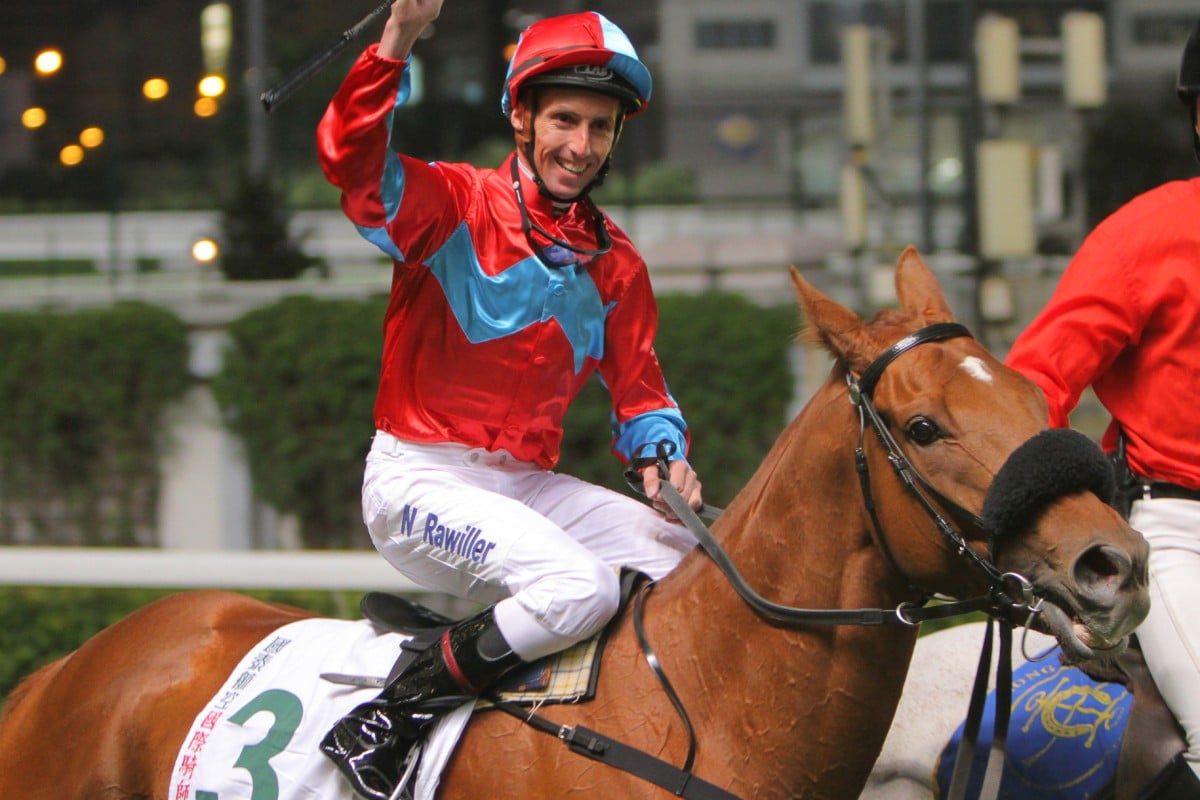 Champion Australian rider Nash Rawiller will fulfil a long-held career ambition when his early season arrival bolsters an already strong jockey roster in September – and the heavyweight hoop assured Hong Kong owners and trainers this is no short-term stint.
I've been riding for 23 years now and ever since I started having some success, riding in Hong Kong was something I wanted to do
Rawiller has been granted a licence until mid-season, as is the case with most newcomers, but the 39-year-old, who will move with his family to Sha Tin, wants to establish himself among the world's best riders.
"I'm coming to make a go of it, the timing is right and I thought it was time to jump in the deep end," Rawiller said from Japan, where he is in the first month of a 10-week riding contract for powerful owner Kazuko Yoshida.
"I'm grateful for the opportunity and if everything goes as planned I will be staying.
"I've been riding for 23 years now and ever since I started having some success, riding in Hong Kong was something I wanted to do. I have followed the racing closely and I don't expect it to be easy, but I am looking forward to the challenge," he said.
Rawiller will miss the opening meeting of the 2014-15 season on September 14, and most likely the second fixture at Happy Valley on September 17 as he finishes his stint in Japan, then begin riding at Sha Tin the following weekend.
"I wanted to honour that commitment to the Japan Racing Association and I am grateful to the Hong Kong Jockey Club for understanding and letting me start late," he said. "I'm excited to be coming over and I can't wait to get amongst it."
Rawiller said riding a winner during the 2010 International Jockeys' Championship at Happy Valley had only fanned the flames of his ambition to be a success in Asia.
"It's been a long wait, but it just seemed like now is the time to do it," he said. "My children are teenagers now, so are old enough to cope with somewhere new, and I've achieved everything that I have set out to in Australia."
Those achievements place Rawiller among the all-time greats of the sport in his homeland, having ridden more than 2,100 winners, including 58 Group One victories, and an association with top horses Elvstroem, More Joyous and Pierro.
Rawiller is known for his hard-nosed, if somewhat unorthodox, "elbows out" riding style – and his tremendous strength in a finish, whip technique and toughness should endear him to Hong Kong's demanding fans.
Rawiller has notified officials that his minimum riding weight is 121 pounds and he will be one of four Australians on the full-time list at the start of the new season along with Zac Purton, Brett Prebble and Christian Reith.