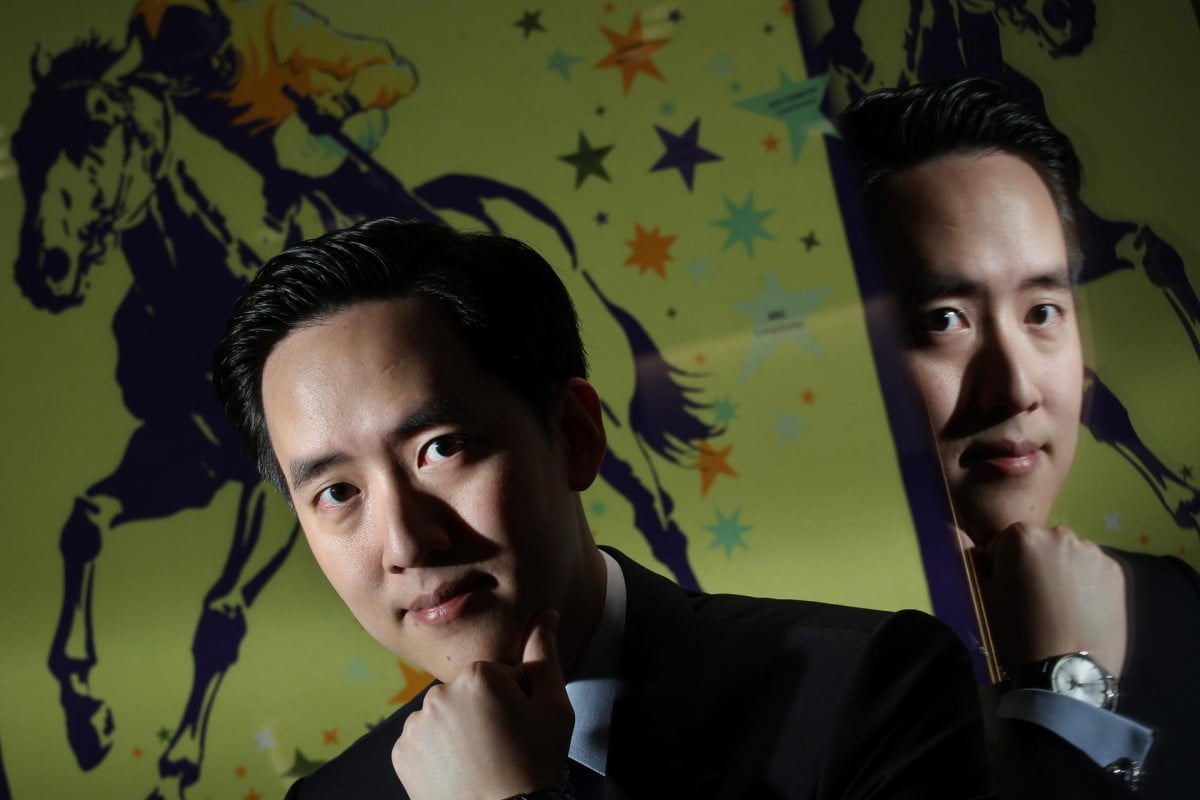 For Hong Kong-based businessman Christopher Tsui Ka-leung - owner of one-in-a-million racehorse Sea The Stars - today's Prix de l'Arc de Triomphe is not just an opportunity to reflect on past glory, but a chance to enjoy a new chapter of an already remarkable story.
What if you and your family bred and owned one of the greatest racehorses of all time, a mighty athlete with impeccable bloodlines that won an unprecedented six consecutive Group Ones, culminating in the most prestigious race in the world - the Arc - and all of this happened before your 30th birthday?
What then? Is it all downhill? After all, when you've raced a horse like Sea The Stars, there's little-to-no chance of getting another like him.
That is the challenge for 33-year-old Tsui, who is now finding satisfaction in the next stage of Sea The Stars' career - as a top stallion at stud.
Growing up around Longchamp, the picturesque Paris racecourse, the Arc was always going to have special significance for Tsui, but as a young boy it was seared into his memory as the family's wonderful mare, Urban Sea, triumphed in the 1993 race.
That was just the first step on a remarkable journey, with Sea The Stars emulating his dam 16 years later.
Sea The Stars did something that no horse in 300 years was able to achieve, he reached high peaks. You can't expect this to happen again
And today, Tsui will be watching the Arc from his Hong Kong home, with a filly by Sea The Stars, Taghrooda, starting as one of the favourites.
On the track, Sea The Stars was beaten only once in nine starts - at his debut - and reached a Timeform rating of 140 that puts him equal ninth on the list of the highest-rated horses of all time.
He won some of Europe's most prestigious events in one unbeaten season in 2009, winning a Group One each month from May to October. But now the stallion's early success in the breeding barn is adding another chapter to a remarkable Hong Kong story and family dynasty.
As Tsui's effervescent mother, Ling, quipped in the family's Admiralty office this month, "I warned my son that from now on it's all disappointment."
It was said in jest though. The breeding empire the family matriarch helped to inspire with the purchase of 50 thoroughbreds just over two decades ago continues to thrive, and the success shows no signs of abating.
As Tsui himself puts it, there is an "immense satisfaction" in watching the development of the next phase of one of the great modern racing lineages.
"Sea The Stars did something that no horse in 300 years was able to achieve, he reached high peaks. You can't expect this to happen again, but for me it doesn't matter, because I can see the progeny of Sea The Stars and what they can achieve, and that's why this year has been so exciting."
Tsui is referring to Sea The Stars' first crop, which has taken this European season by storm.
Not only has Sea The Stars produced Taghrooda, the first three-year-old filly to win the King George VI and Queen Elizabeth Stakes in 38 years, but had burgeoning German superstar Sea The Moon not been injured and subsequently retired in the past month, progeny of the sire may have held the top two spots in betting. Sea The Moon had won the German Derby by 11 lengths and retired having won four from five.
"Watching the progeny race on, after so many years of work, seeing the results achieved this year, it is as great a satisfaction. To see them do so well and win big races like the Arc and the future, that's what I look forward to now," Tsui said.
Sea The Stars stands at the Aga Khan's Gilltown Stud in Ireland, and after his first three-year-old crop he is in demand and justifying Tsui's decision to knock back massive offers for the stallion.
Ling Tsui and her husband David's initial foray into horse racing produced a couple of stakes winners, but one happened to be Urban Sea.
Urban Sea's impact as a broodmare was astounding. She produced eight individual stakes winners, four of them Group One winners.
Aside from Sea The Stars, there was also Epsom Derby winner Galileo, now the five-time leading sire in Europe.
The first of Sea The Stars' progeny imported to race in Hong Kong arrived last week. Fittingly, it is a homebred of Tsui's, Prix du Jockey Club runner-up Shamkiyr, who will be trained by Richard Gibson.
But soon, Tsui will have a runner of his own at Sha Tin. He is a member of the Jockey Club and this year will get the chance to race a horse on home turf.
"It's my first horse based here, although Urban Sea raced in the Hong Kong Cup in 1993," said Tsui, who will consider bringing out a Sea The Stars son to Sha Tin.
"Sea The Stars has a very calm temperament.
"Even when he was a racehorse, he was almost asleep - until he started running - and that calm temperament is something he is passing on to his progeny."
Given the story so far, success seems almost assured for both families - not just the Tsuis, but also that of Urban Sea and the offspring of Sea The Stars.