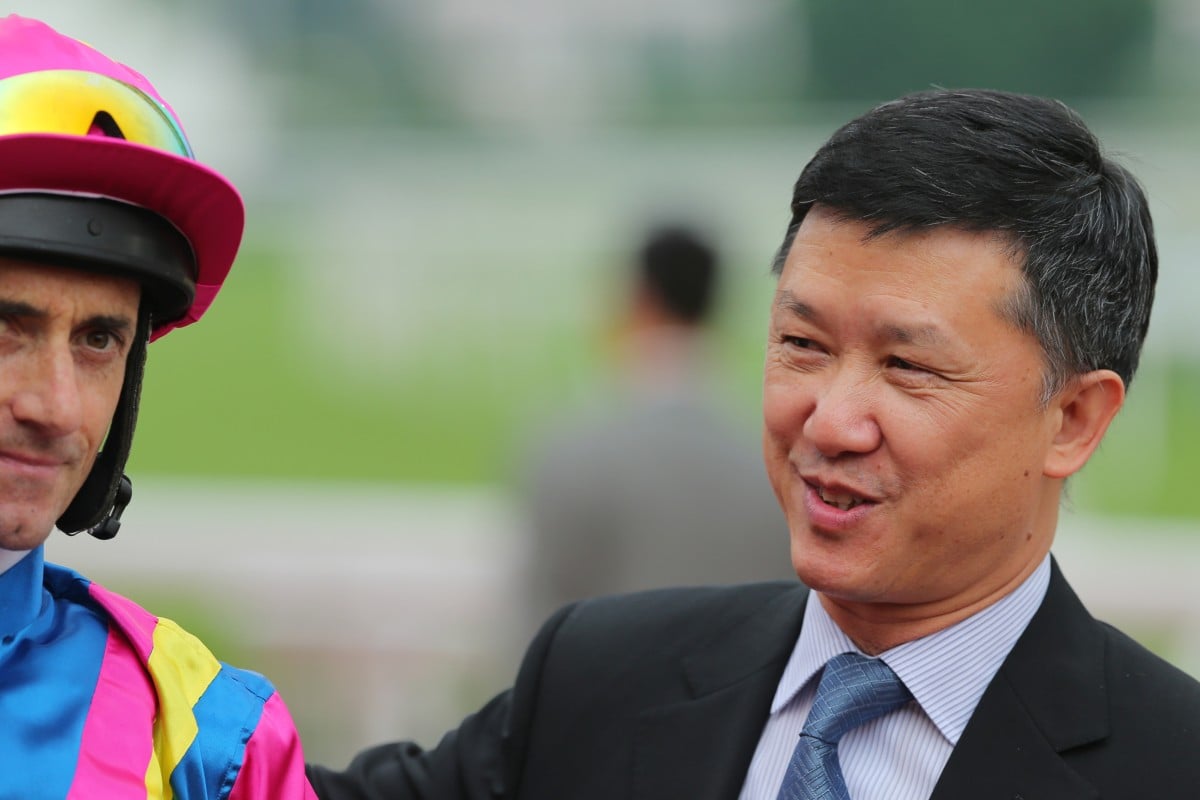 And then there was one. Chris So Wai-yin was a fast beginner in his freshman year, but is on the flipside this term as the last trainer still to lead in a winner after Peter Ho Leung got off the mark.
Happy Goal (Ben So Tik-hung) was softened up mid-race, but kept going to lead throughout in the Class Five over 1,200m, giving some credence to the adage that Class Fives do not chase very strongly.
"I'm pleased I'm not the last trainer to win one," said Ho. "He wasn't fully fit for his first run this season when he ran second, so I had some confidence today. Happy Goal does fight if he can get to the lead."