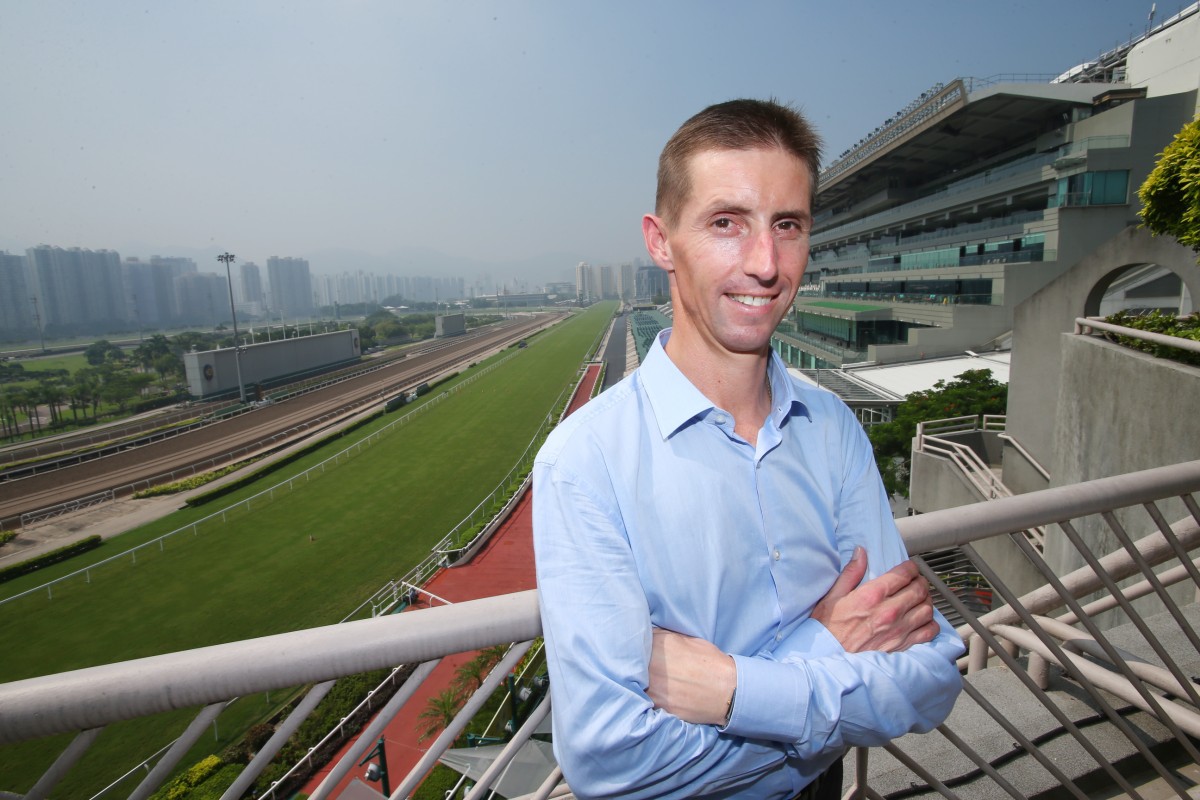 It was wrong, as simple as that. Not close, or a bit of a grey area. One hundred per cent wrong.
We have outstanding stewards here but even the best make errors and, when Nash Rawiller was suspended last Wednesday for careless riding on Dragon, he was wronged.
There are two parts to a careless riding charge - a failure to act with due care, and the consequential effect. A jockey doesn't look, moves in and causes interference, then both parts of the charge are satisfied.
If the stewards are going to set the parameters for interference on such a hair trigger, then no one will be riding inside a week
We don't accept that either part of the charge was satisfied in the case of Dragon. Rawiller is constantly looking back and inside as he comes across ahead of High Speed Metro, who is giving his jockey a bit of a fight to hold him back so Rawiller is taking care to clear him safely.
In the same stride that he crosses the other horse, Rawiller has looked again. So it isn't careless. It must be more serious than that - to look but still go ahead and cause interference?
The stewards have foul, reckless, dangerous, improper and incompetent at their disposal under the rules, but went with careless, which it was not. And you needed a CSI team to find the interference - the consequential effect was zero - although the report uses a fairly strong term in saying High Speed Metro blundered.
A 'blunder' is very easy to spot. Some of our leading jockeys have suggested there was no interference at all and that, if anything happened to High Speed Metro, it might have been him dipping for a stride on the new Happy Valley surface, which - again according to the jockeys, who would know - is happening frequently.
This mistaken suspension is a two-fold concern.
First, if the stewards are going to set the parameters for interference on such a hair trigger, then no one will be riding inside a week.
Such events happen in races over and over, without consequential effect and without penalty, so now a rash of suspensions must be coming up.
We know that won't be happening because the club needs riders riding, so then the "C" word will come out - consistency. How does Rawiller's "incident" constitute careless riding and so many others do not?
Even if they feel aggrieved, jockeys believe there is no point appealing to the Jockey Club which employs the stewards
The other worrying aspect of this is one we touched on last season - the appeal process. Rawiller is a strong rider with a record of careless riding suspensions that he deserved but, despite being surprised and disappointed to be suspended for this, he did not appeal.
Even if they feel aggrieved, jockeys believe there is no point appealing to the Jockey Club which employs the stewards. They will lose their HK$10,000 deposit cold and get no result.
In the last 10 years, we can find only 15 appeals from over 750 careless riding charges (there may be more, we just couldn't find them); one appeal was upheld, in another the suspension remained but an accompanying fine was quashed.
But those statistics are warped and self-fulfilling if riders don't appeal. Of course, there will be few appeals upheld if few are lodged and the "pointless trying" attitude is unhealthy and unworthy of a jurisdiction which is, in so many respects, a world leader.
We have no doubt about the integrity of the appeal process and those who conduct the appeals but, human nature being what it is, the jockeys don't trust the process.
Perhaps it is time for an independent appeals board to deal with situations like last week's poor decision.
---
Straight races belong in the past
Wandering about the Longines Hong Kong International Races website, we turned a corner and it was like going into an old curiosity shop and stumbling on an old photo of the neighbourhood where you live.
You know, the type they sell in markets, with pig-tailed, bare-chested rickshaw drivers grinning on the street outside somewhere that is now a shiny 100-storey skyscraper.
Take a look at the HKIR website and get the same nostalgia watching old replays of the Hong Kong Sprint, when it was a 1,000m straight race. The number one barrier was against the inside fence, and, oh, how quaint, horses raced in all parts of the track and won. The only part of the track you can't see them going is the grandstand lanes - the only part where anything can win a race these days.
Luckily, there are no races down the straight on international day any more, so Hong Kong is able to hide this shame.
It's time to scrap straight races and treat that section of the course as being for trials and training only. Or rickshaws.
---
Gear rules must be fixed
Last week we neglected to bring up the Lucky Nine "Blinkers Affair" but it remains relevant with that whiff of international racing now in the air.
In May, Lucky Nine wore blinkers when second at Sha Tin then went to Singapore. When Lucky Nine ran at Kranji, trainer Caspar Fownes applied to the Singapore Turf Club to remove the blinkers and the sprinter won the KrisFlyer without them. Intending to race Lucky Nine again without blinkers in the Jockey Club Sprint, Fownes needed to apply for a change or else the horse had to run in the same gear as his most recent Hong Kong start, so says the club.
Fownes was as surprised as anyone when told that Lucky Nine was declared to run in blinkers and his request to change received a "too late" response. (Oddly enough, the club listed him as B2 - blinkers back on after having them off - which seems weirdly inconsistent in the circumstances.) No harm was done - as far as we know, since Lucky Nine is still pocketed - and this isn't about blame but a call to smarten up. Listening to Joao Moreira recently talking about Sterling City, it seems that horse wore a tongue tie in Dubai when he won and that has not been listed in his gear subsequently.
The current system was probably in place long ago, before travel became so regular. Now it's imperative to upgrade so customers are kept properly informed.