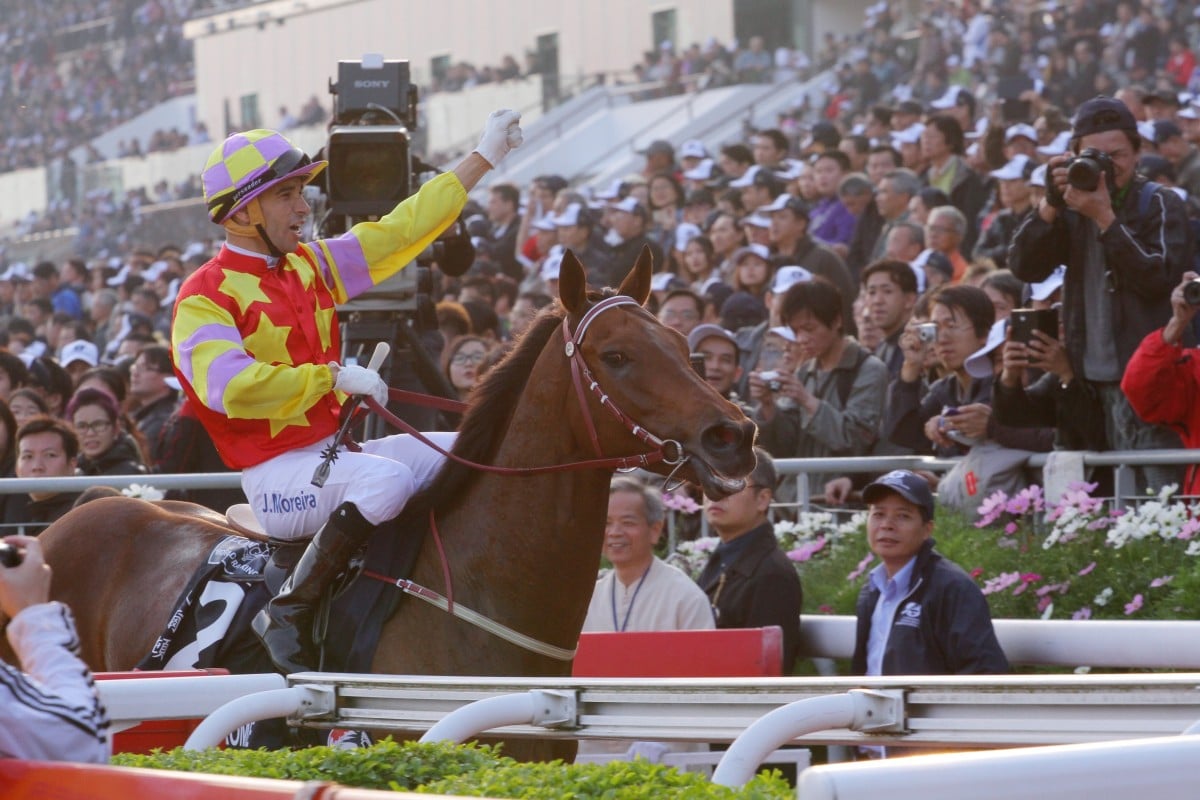 Brazilian superstar Joao Moreira delivered some good news for the Jockey Club and bad news for his rivals yesterday by confirming he would extend his contract through to the end of the season.
After a groundbreaking rookie campaign in 2013-14, in which he rode 97 winners and finished second in the championship to Zac Purton, Moreira kept his options open coming into this term and requested only a half-season agreement.
It wasn't a hard decision to make because I am going so well
Although Moreira's decision raised some eyebrows, the 31-year-old always maintained it was not because he may take up a riding contract elsewhere.
"It wasn't a hard decision to make because I am going so well," said Moreira, who has ridden 48 winners after 32 meetings and leads Purton by 10.
"It was always my intention to stay until the end of this season, but I just wanted to make sure things were going well. Things are going great and I am confident I will keep doing well.
"I am getting the support of a lot of trainers and have ridden some very good horses and won big races.
"I spoke to my family and we decided it is worth staying longer. I am grateful to the club for the opportunity and will apply to stay."
Moreira's contract originally ran through to after the BMW Hong Kong Derby on March 15, and his move to stay full-time will be made official when the licensing committee meets on February 9.
Another factor in Moreira's decision has been his improved record with careless-riding infringements, with the rider only falling foul of stewards once this season after a string of suspensions last term.
Moreira spent 18 meetings on the sidelines as a result of six careless riding bans in 2013-14 and has made a concerted effort "to stay on the straight and narrow".
"It certainly was a goal of mine to not get in trouble with stewards so much. It has taken a big adjustment riding here but I am happy so far this season. Let's hope I can keep things going well in that area," he said.
"You can't ride winners when you are sitting on the sidelines."